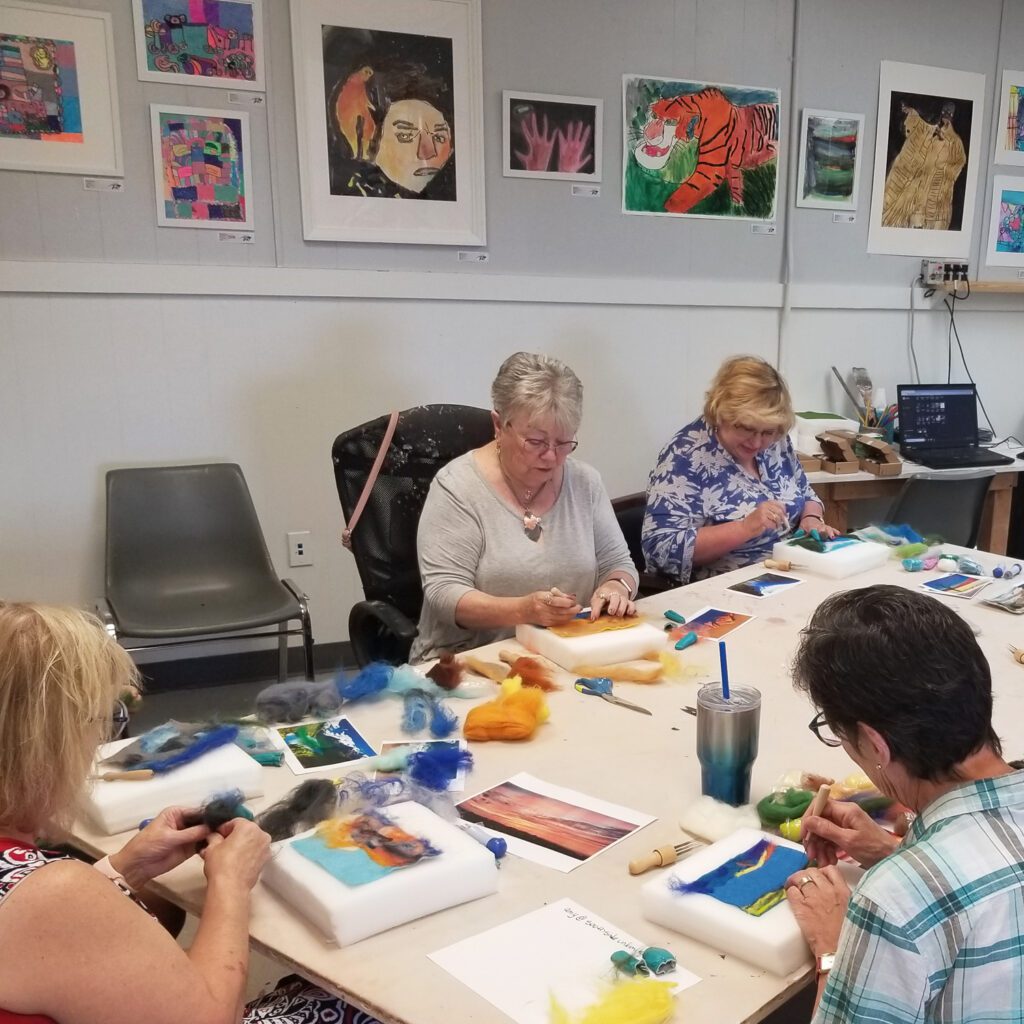 The Work of Art Studios is an art studio run by Southside Unlimited open to the public as well as adults with disabilities. Southside Unlimited provides art instruction and job training to adults with developmental disabilities. We believe everyone should have the opportunity to reach their personal and artistic goals. Southside's mission statement is "Southside Unlimited creates a forum that applies the medium of opportunity, blending artistic expression, personal progress, and active citizenship toward individual empowerment."
In November of 1986, Matt & Robin Rhoades opened Southside Art Center with 5 staff and 25 participants in two programs. The art program became a creative place where artists worked on their individual projects with the idea of exhibiting and selling their art in the community. They began to help showcase artist talents by arranging for many community exhibitions. In 1993 they opened a co-operative gallery, which has evolved into the Southside Art Center Gallery. The tremendous success of these projects propelled the artists at Southside into a noted artistic group.
The Work of Art program was launched in 2017 as a progressive art studio where people with all different abilities could work side-by-side. We offer workshops, classes, and open studio for artists to create their own pieces and develop their artistic voice. Finished works can be sold through the Work of Art Gallery or other exhibitions in the community.
The Work of Art program is a vibrant, progressive venture designed to bring out the talents and abilities of all artists, and develop self-confidence through artistic expression. We offer workshops, classes, and open studio for artists to create original artwork and develop their artistic voice. Work of Art opened our four studios to the public a year ago. We offer classes in painting, drawing, ceramics, textiles, printmaking, mixed media, music, and digital art. These studios are a place where people of all abilities and interests can work side-by-side to discover their artistic voice.
Work of Art will be open 10am-5pm during Studios Tour weekend, Friday, November 12 through Sunday, November 14.
Tuesday
8:00 am - 4:00 pm
Wednesday
8:00 am - 4:00 pm
Thursday
8:00 am - 4:00 pm