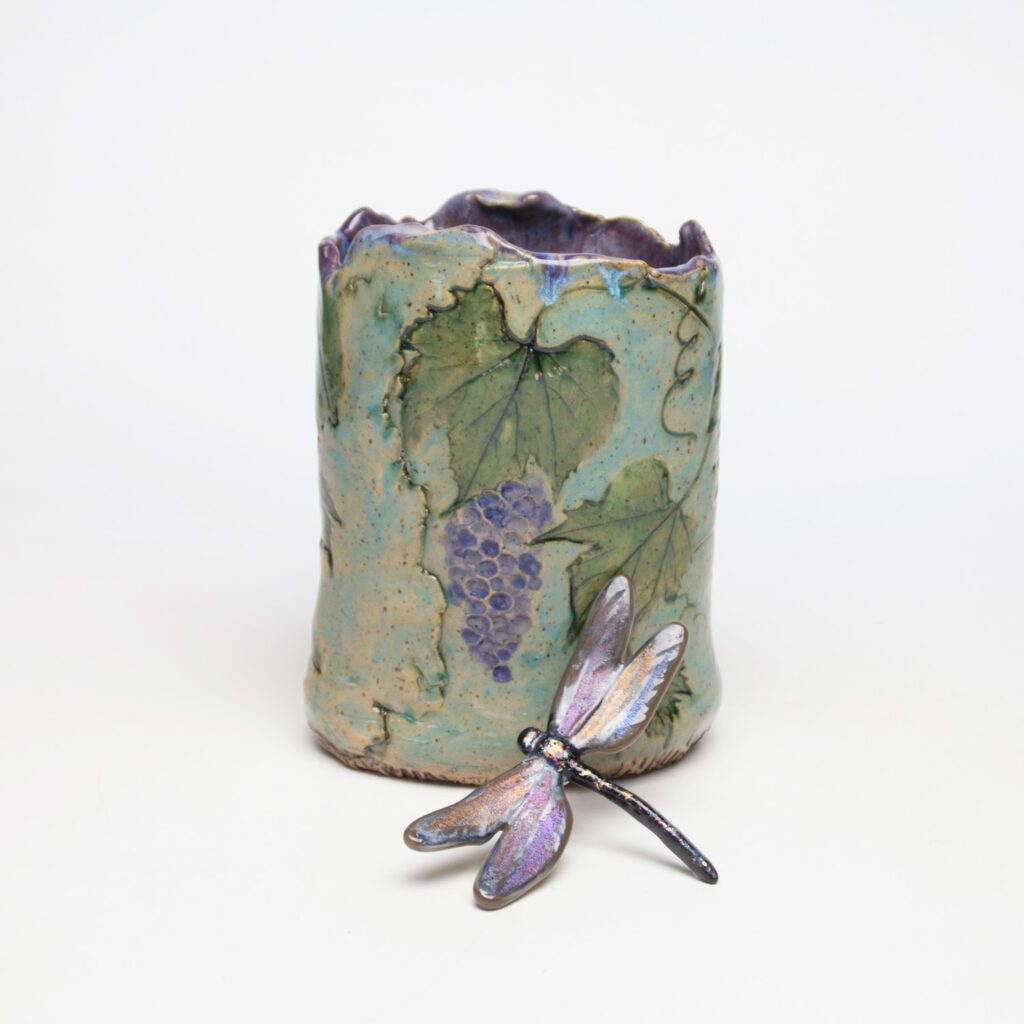 STICK IN THE MUD STUDIO
Ceramics and Kiln Formed Glass give me the ability to work with my hands and imagination. I often use found objects, precious or semi-precious stones and metals in the work I create, always trying to show movement in what can be very stiff feeling materials. I create functional and non- functional pieces. I like to use colors and textures from nature, combining my ceramics & glass techniques to create unusual pieces. Another passion of mine is gardening which you can see in my work. Using leaves, twigs and flowers from my garden make my pieces different and unique. When someone asks how I created the piece I know I have captured their attention.
My studio is affectionately named Stick In The Mud it is located in Auburn, CA. The name "Stick In The Mud" came about when my brother was visiting me. He said "you need a name for your studio." My Mother always called us sticks in the mud when we would create little art projects during the summer. That name just popped into my head and so Stick In The Mud Studio  was born.
I grew up in San Francisco, CA where nature and museums were all around me. I loved art and took classes in high school and college. In 2000 I started taking courses at Sierra Nevada College "Visiting Artist" summer workshops, in Tahoe, CA. That's where I fell in love with ceramics and fused glass. Some of my instructors were: Kathleen Koop, Bill Abright, Andy  Ruble, Randy Brodnax, Don Ellis, Shuji Ikeda, Carole & William Hutchison, Catharine Newell. I continue to support my craft by taking specialty classes from Bullseye Glass & SNC.
I am a member of Art Council of Placer County, Rocklin Fine Arts, Blue Line Gallery, an Association of Clay and Glass Artists of California . I have participated in Open Studio Tours since 2004, first in Nevada County and for the last 12 years in Placer County.
Medium: Ceramics & Kiln Fired Glass