Drawing, Painting, Photography/Digital Imaging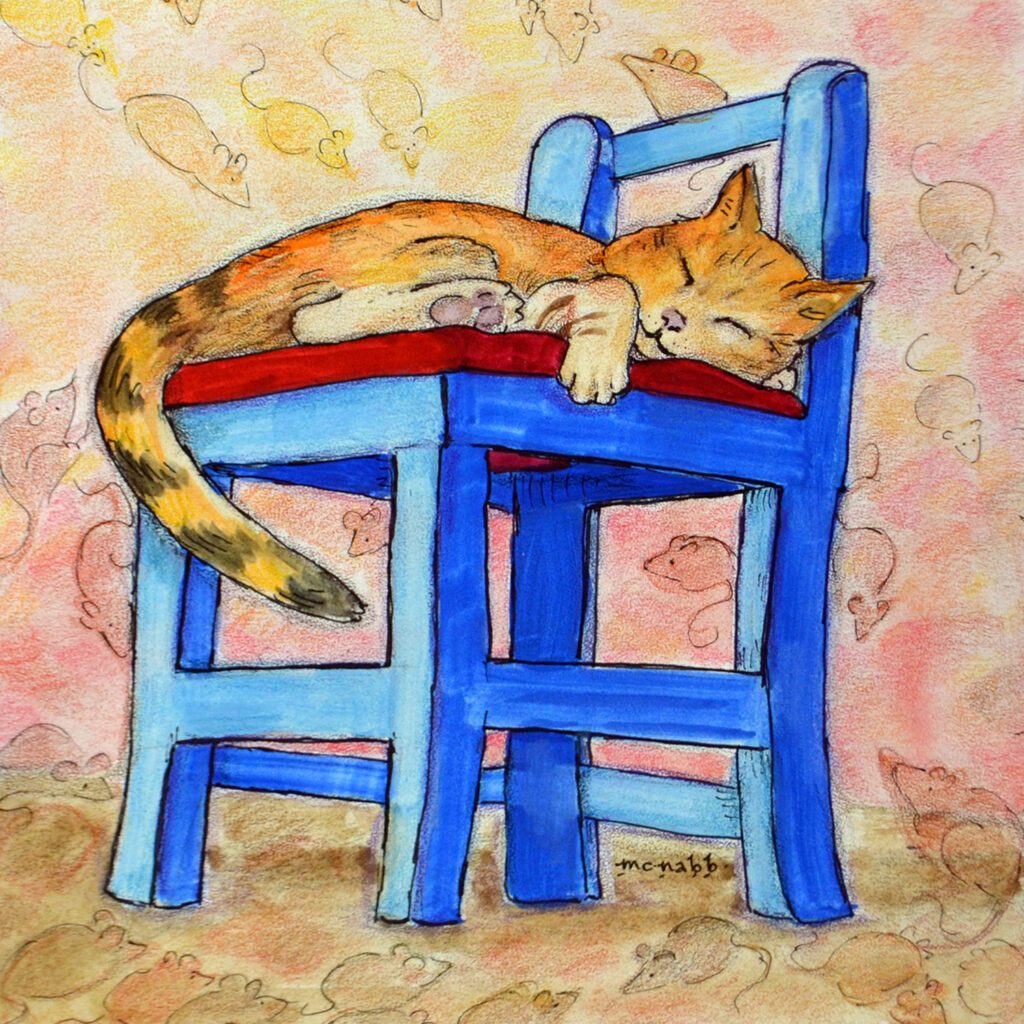 I grew up around art of one sort or another. My great aunt, Louise Tessin, was a commercial artist and my mother studied art until my dad swept her off her feet and married her. My sisters and I drew for hours at a time, using mom's and Aunt Lou's art books to guide us, and asking them to show us how to draw things. I took every art class possible in high school and had a basic exposure to different mediums and techniques.
Life intervened for many years, though I continued to draw and teach my daughters and grandsons what I knew. Since I retired, I have made time for art and have been fortunate to learn from artists who give classes for Rocklin Fine Arts.
My favorite medium is watercolor, watercolor pencil, colored pencil, and ink. I love combining these, and sometimes add pastels and metallic inks. I have recently started to experiment with alcohol ink and want to explore incorporating collage and texture. I have a few children's stories and a book of poetry that I am writing and illustrating.
I mostly draw from my imagination and often start with curves and shapes that turn into interesting things. When I attempt to create something that looks real and serious, I refer to a photograph or model. But my drawings have a mind of their own and whimsy creeps into everything I do.
Art is where I find peace and joy. I hope you enjoy my pictures as much as I enjoy making them.
Mediums: Watercolor, Colored pencil, Ink, Photography