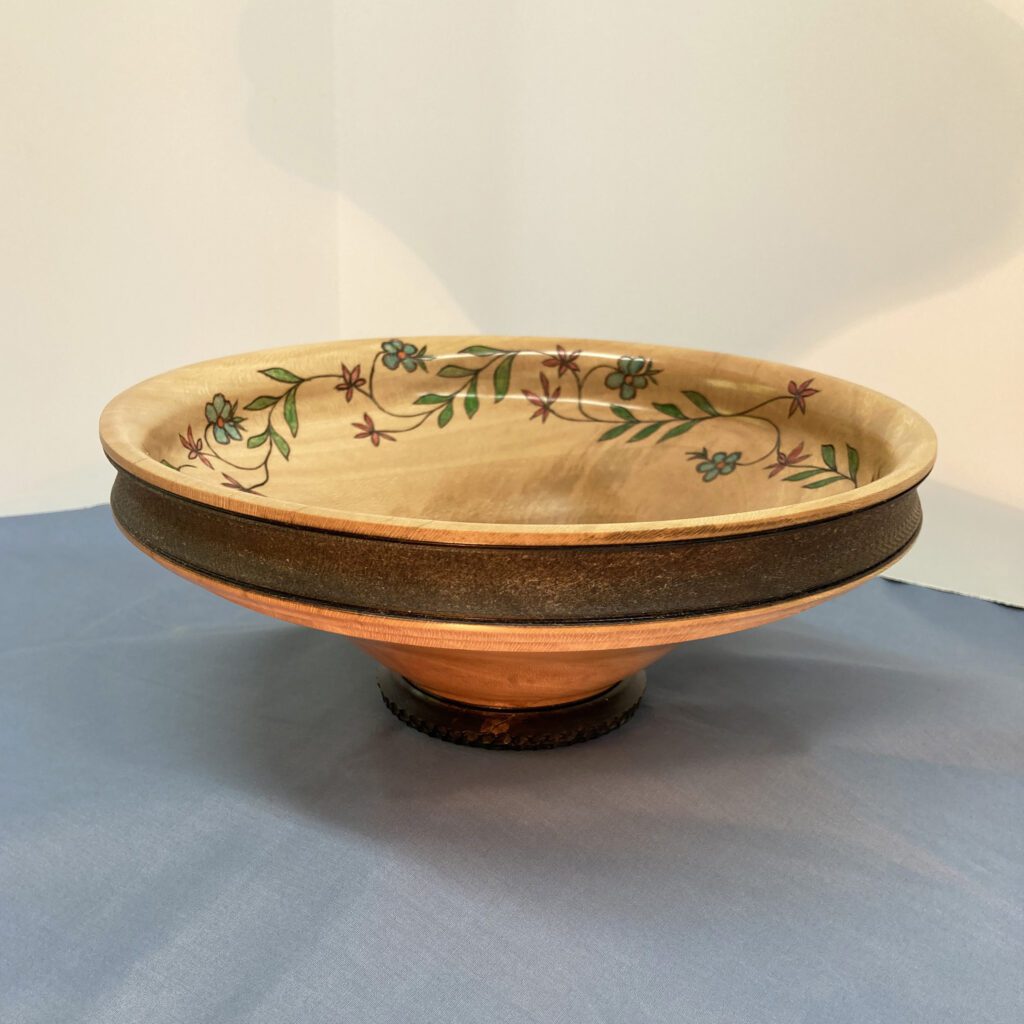 When I was fifteen years old I was helping my father clean out our garage. His instructions were to throw out anything that hadn't been used in the past year. I, being an obedient teenager followed his directions. This was my first experience with a lathe. My father had an old lathe in the garage. I proceeded to put it in the throw away pile and it got carted off to the dumps. I shudder to think of what I might have become had I recognized the value of the lathe and put it to work.
Many years later I became very interested in wood turning. I have been a member of the Nor Cal Wood Turners Association since 2001. I served on the board and have been a mentor for the past 12 years. I have a small studio in my garage with a separate turning room where I can control the temperature and wood dust. I use a dust collector system connected to my lathe. I use a large Stubby lathe, a smaller One Way Lathe and various hand tools to turn my wood pieces. In addition to these tools, I use the Beall buffing system, which I find the most natural way to enhance the grain and color of the wood without altering it. My goal is to share the beauty of wood by showing my turnings. Often the wood will determine the character of the piece and I just follow its lead. I use downed wood that I find locally.
I have attended various educational symposiums including those in Utah and Oregon. Experience wood turners from all over the world come to demonstrate their skills and educate us. The art of wood turning is an old art form that is in danger of being lost to the current generation. Volunteers from the Nor Cal Wood Turners Association provide demonstrations at schools in the Sacramento area to encourage the education of wood turning. We also volunteer as mentors for new members encouraging those who are interested in joining us even if they have no practical experience.
Mediums: Woodturning and Pyrography