Artist

BOTH Weekends
Acrylic, Fused Glass, Jewelry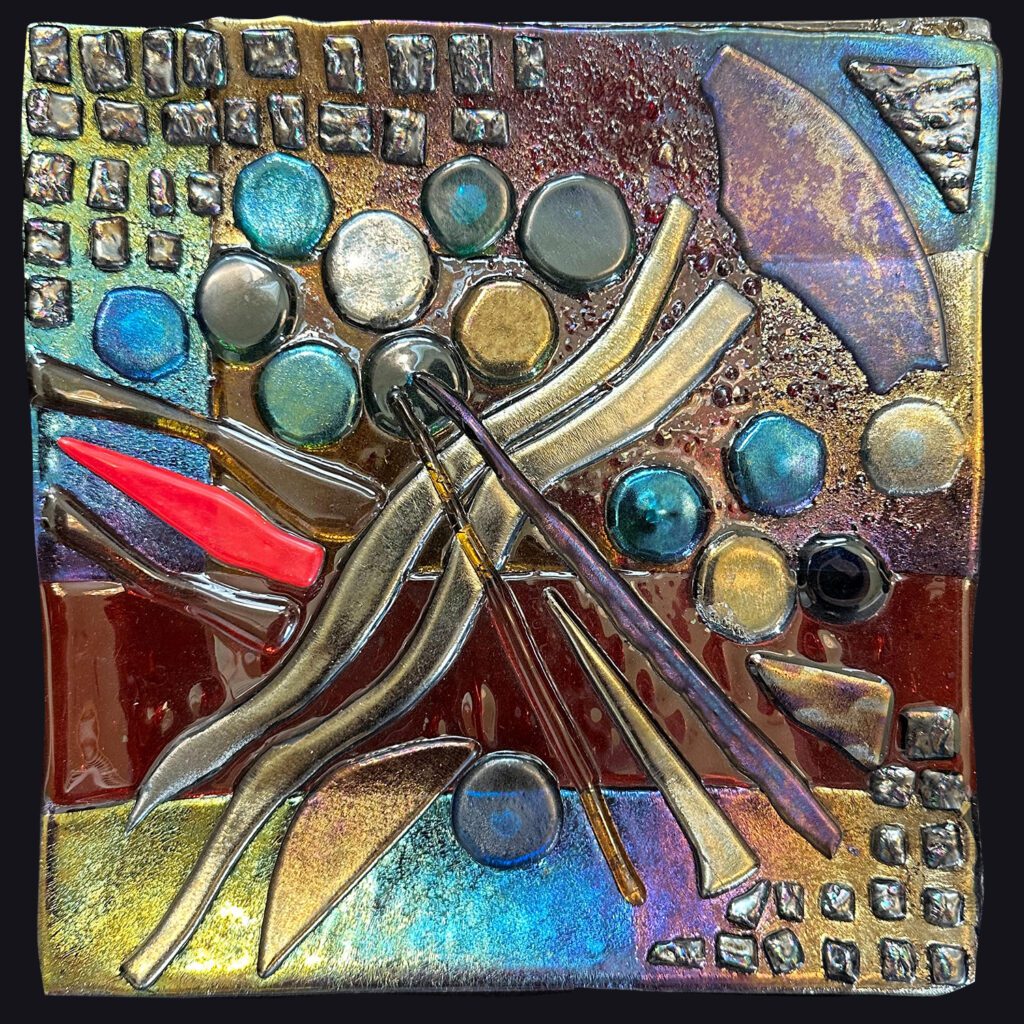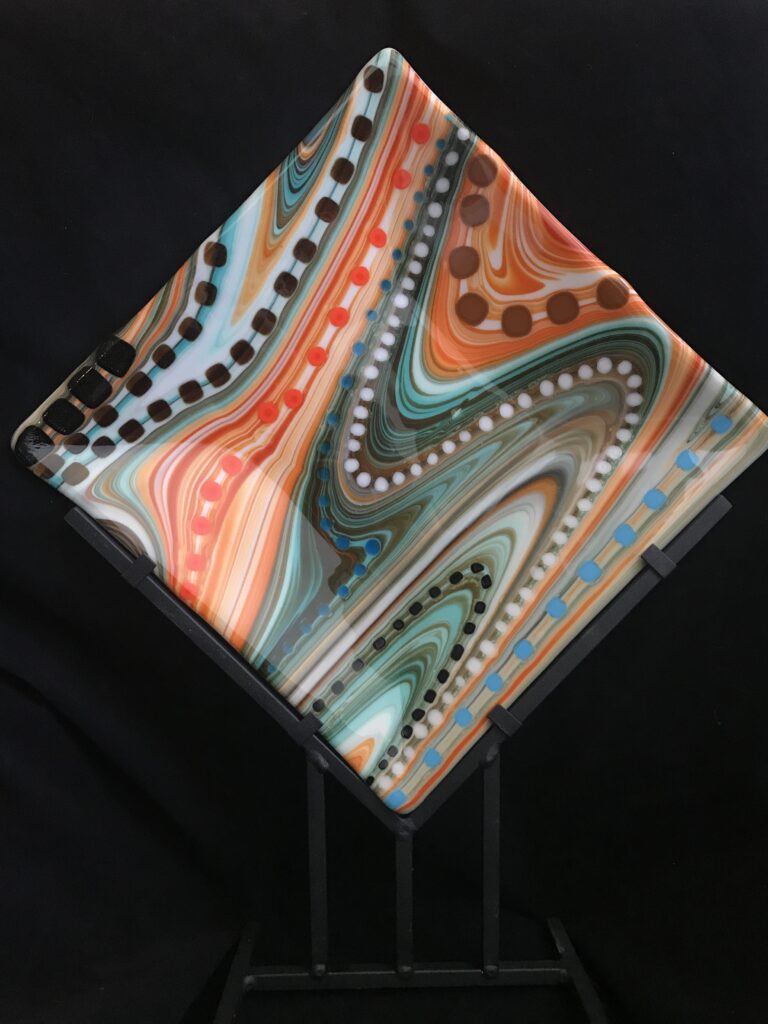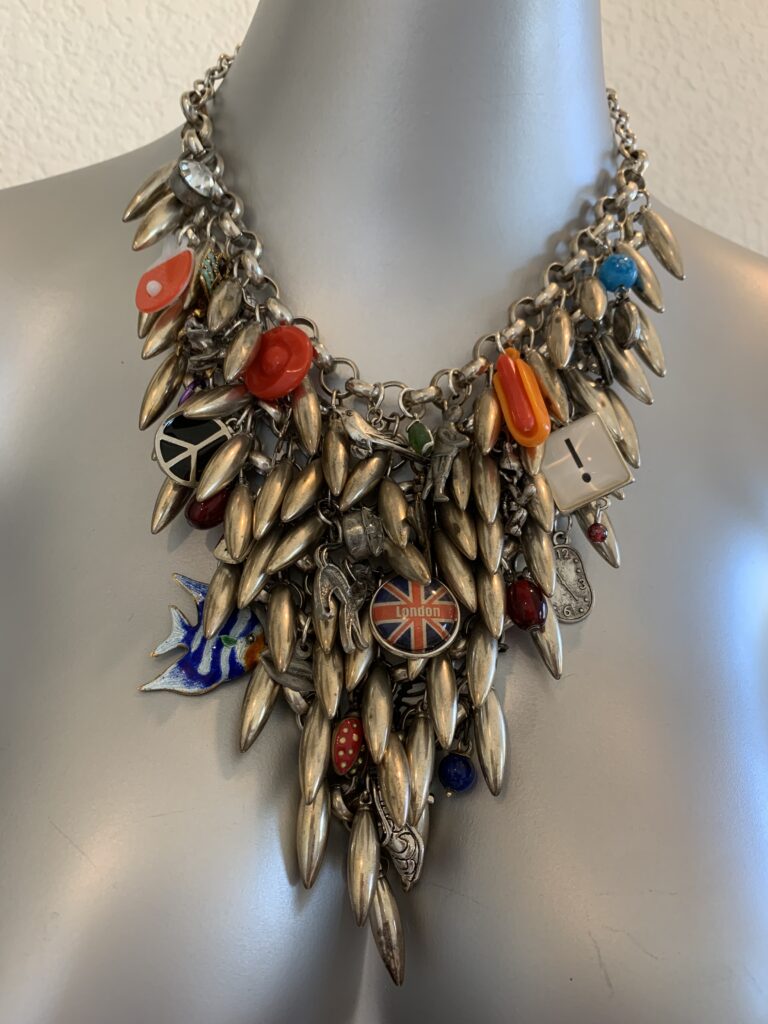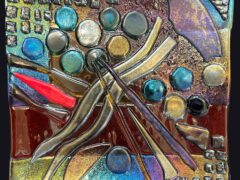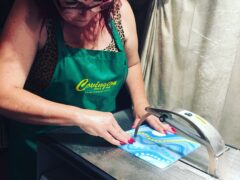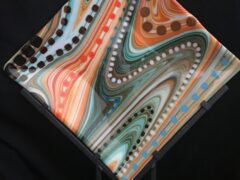 Open by Appointment Year-Round
Yes
It all started with a Mother's Day gift! My son and husband gifted me a class at a local glass studio and the rest, as they say, is history! I have always been a maker of things and grew up with artist parents. I have always worked with a variety of mediums (I also paint, sculpt and make jewelry) but glass is like no other medium for me. The intense color and the way it interacts with light is so beautiful. The multitude of techniques you can use to create whatever your imagination can come up with is extremely versatile.
What started with one class has lead me to travel across the country to learn from a variety of top artists in this incredible medium. The more I learn, the more I push the boundaries of what is possible. I could never be bored of working with glass as I can always try something I have never done before. It allows me to create everything from functional items, such as my charcuterie boards, to fine art wall pieces and even a variety of jewelry styles. You never know what I will come up with next, and THAT is exciting!
Artist Statement
Beyond my internal daily NEED to create, my art itself is all about finding joy in everyday things and experiences. That is what I express with my work and what I hope I bring to others.
My eclectic personal style is reflected in my art. Pulling from diverse influences ranging from Classic Art, The Impressionist movement, Mid Century Modern Design, Punk Rock, Nature, Art Nouveau, Modern Art, Graffiti Art, even a pinch of Steam Punk. I mentally collect images that appeal to me and my work becomes a true expression of all that I am.
I have been utterly obsessed with glass fusing since 2014. The more techniques I learn, the more inspired I become to push the boundaries of what is possible. Sometimes this results in catastrophic failure and sometimes it results in awesomeness! Failure makes the successes sweeter. That is how I live and how I create.
My newest work is acrylic/mixed media on canvas. I am putting a new spin on Midcentury Modern, Memphis Design, New Wave and Punk Rock by combining key elements from them in what I am calling Mash-ups.
My work can also be seen at High Hand Gallery in Loomis and at Auburn Old Town Gallery in Auburn. More of my work can be seen on my website:
www.TrisaSwerdlowStudio.com
or on Facebook, Instagram & Twitter @ Trisa Swerdlow Studio.
Medium:
Acrylic,
Alcohol Ink,
Digital Imaging,
Enamel,
Furniture,
Encaustic,
Fused Glass,
Jewelry,
Mixed Media,
Textiles,
Wearable art