Artist

BOTH Weekends
Acrylic, Mixed Media, Wearable Art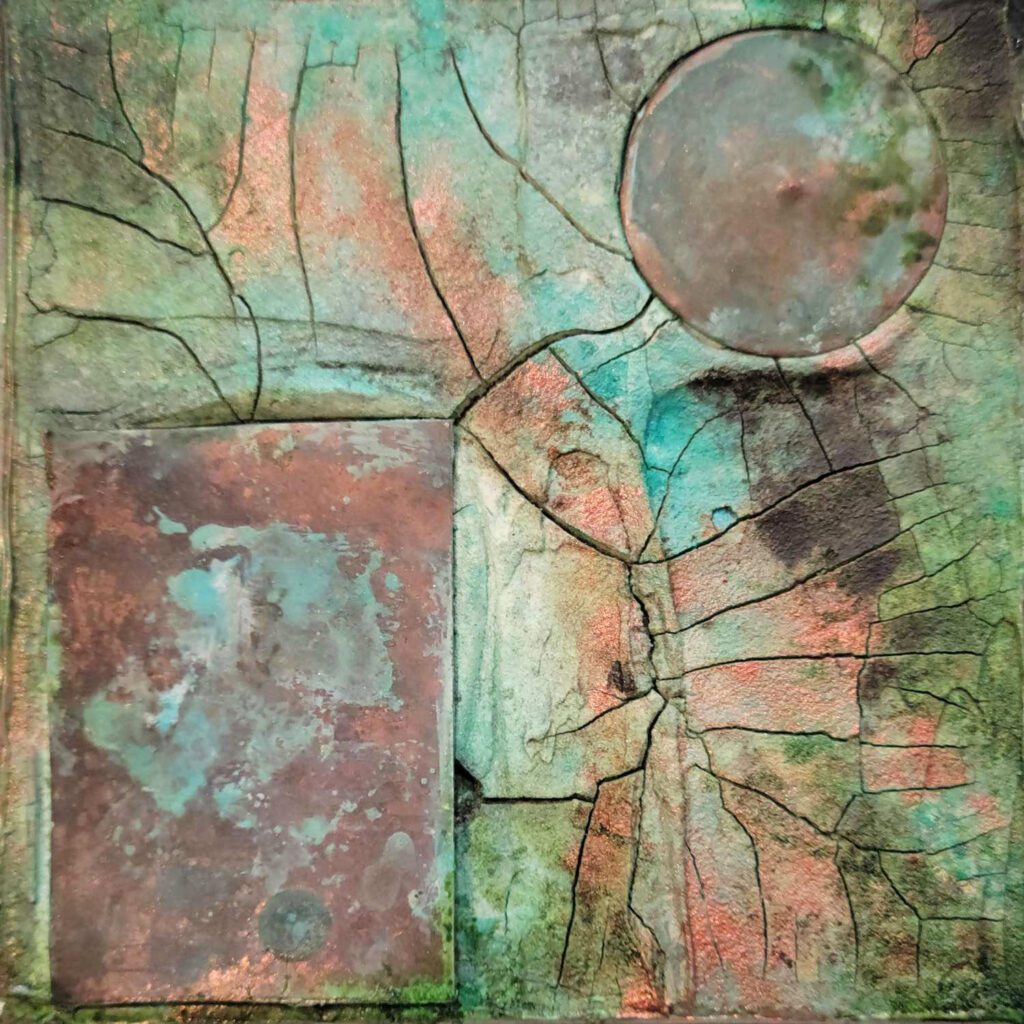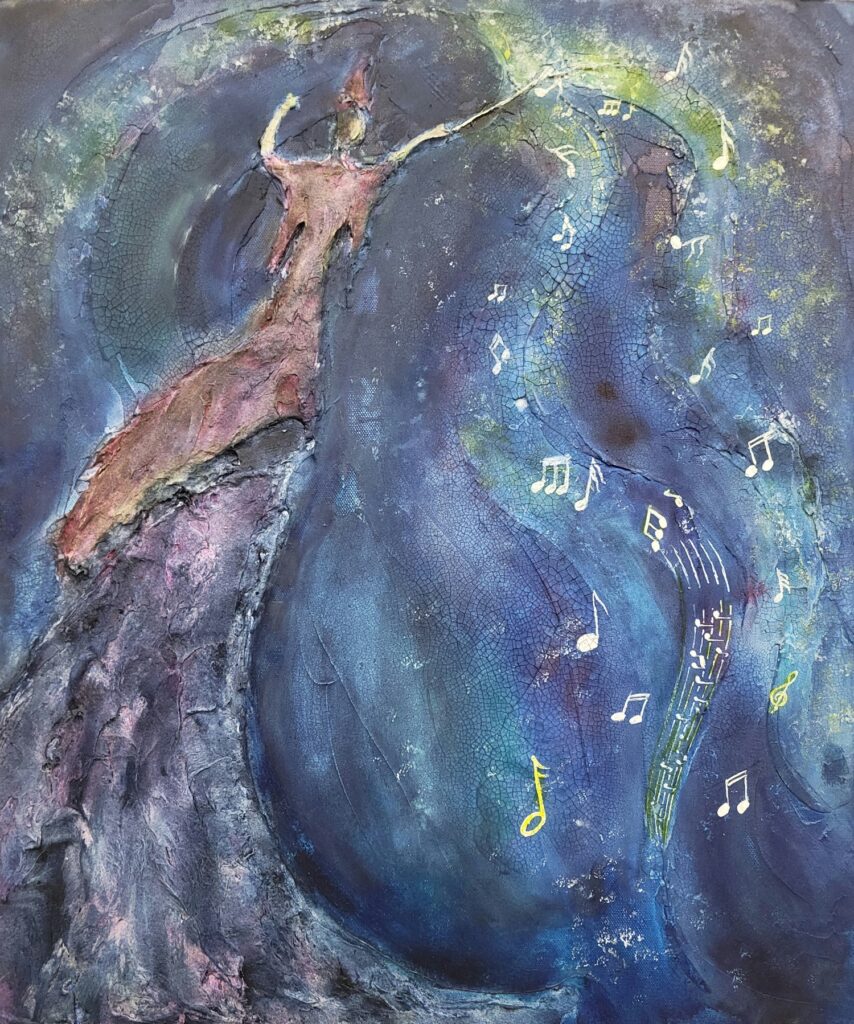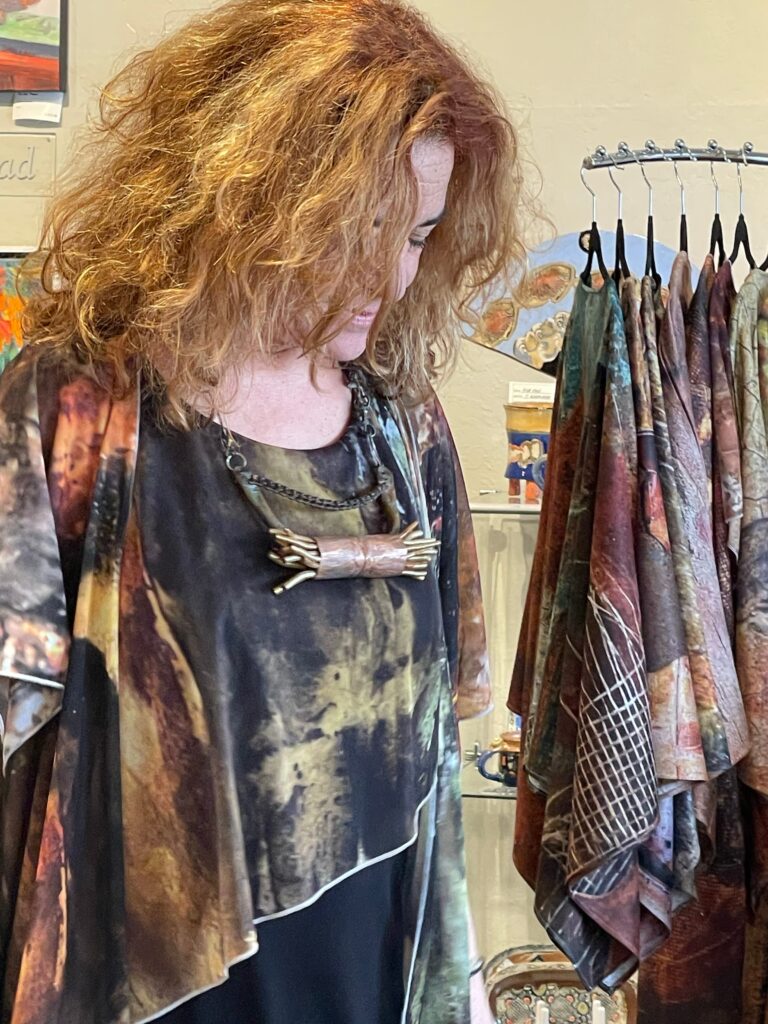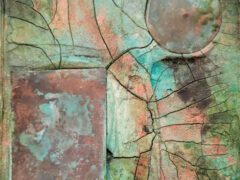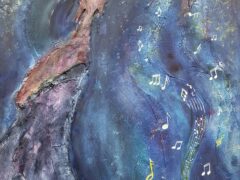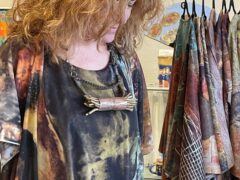 Open by Appointment Year-Round
Yes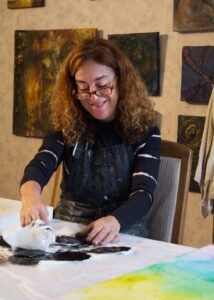 My mom was an artist, and an art teacher. I grew up in an old house in South Georgia, where we had an art room with paint all over the floor. We did all kinds of art, ceramics, painting, tie dye, candle making, papier mache, you name it. She taught art to all the neighborhood kids, and also taught at the college in town. I went with her to classes sometimes and made my own art while the class did what they were doing. However, I never thought about art as a career – she was so good and I went in other directions, such as performing arts, and then founding an Information technology business.
I actually got into art in 2011 during a mid-life "awakening". I was on a trip to France, and was inspired by the beauty surrounding me, as well as the plentiful art and history. My mom unfortunately passed before I had kids. My mom had done some charcoal sketches of my brother Jamie when he was 8 years old or so, and I love those. On my trip to France I realized that my mom wouldn't be able to draw my kids so I resolved to develop that skill, and started sketching on that trip. My first work was realistic in nature, and representational. I entered a gallery in 2014, and began participating in the Placer Artists Studios Tour. I would say that the Tour definitely helped launch my career. Over the course of the next few years, I ventured into the world of abstract. My mom loved texture, and earthy tones. They say one becomes one's mother, and I have to say she is deep inside of me and being expressed daily in my art & style in general.
I treasure my mom's art, and am blessed to have some of her work in my home. Please enjoy these photos of the work of Kathleen Marie Koski Shukair Leffler. The Mother Goose painting was done when she was 13 years old!
Like you always said Mom, "Children and art". I know you are watching, and are gratified.