Artist

BOTH Weekends
Digital Imaging, Drawing, Oil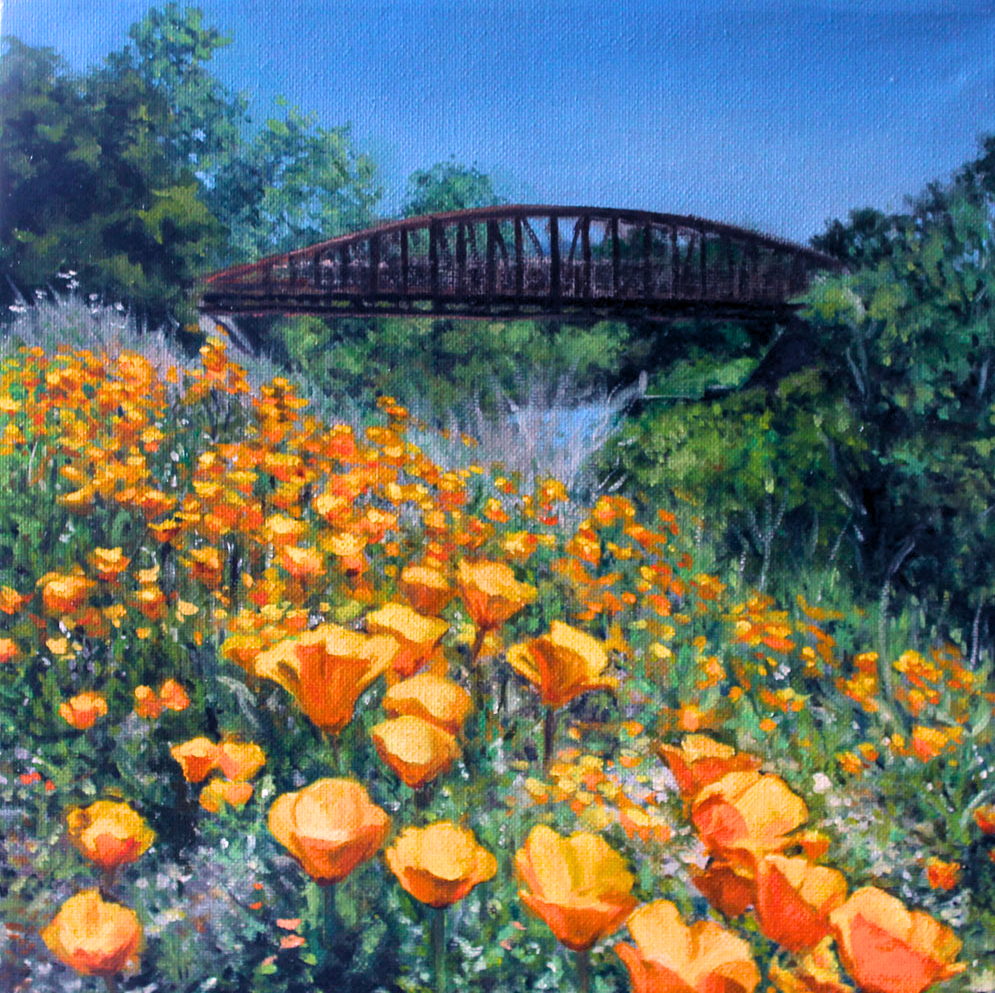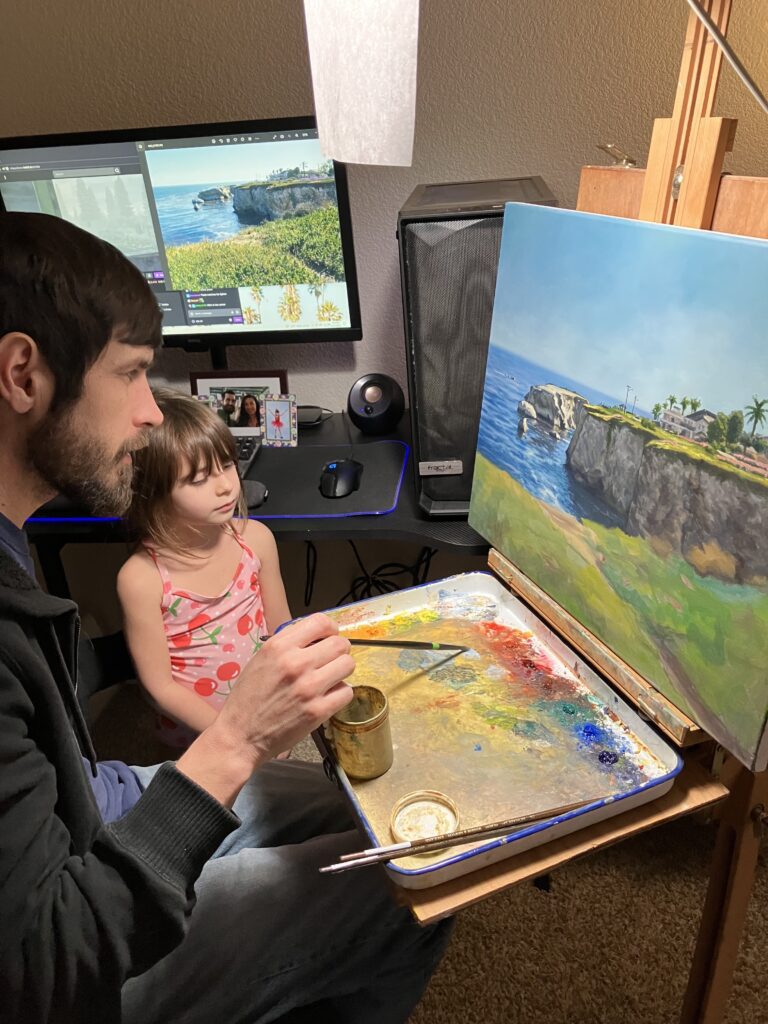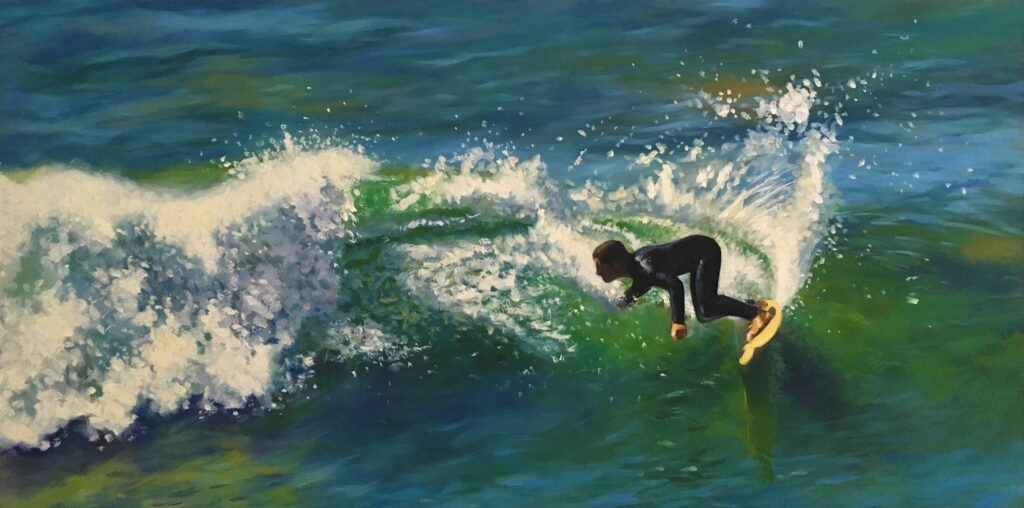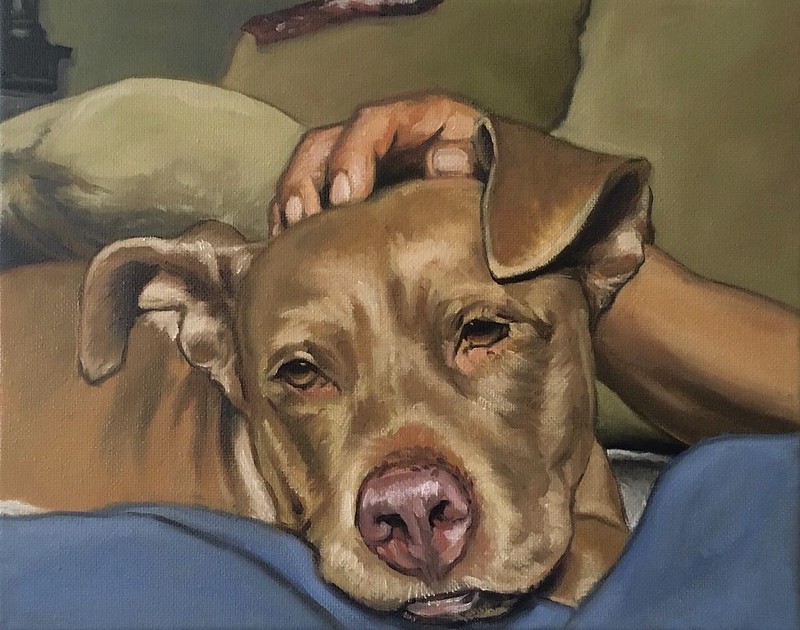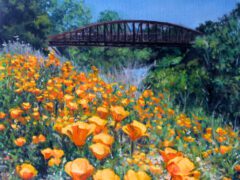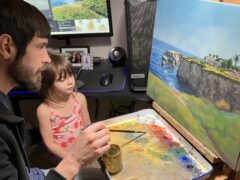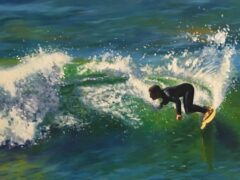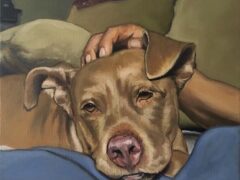 Open by Appointment Year-Round
Yes
My artistic journey started with creating childhood doodles of Teenage Mutant Ninja Turtles at my grandparents' kitchen table. This led to "adult me" accepting a spot in San Jose State University's (SJSU) Animation & Illustration program, where I learned I did not want to be an animator. I wanted to create paintings that would stop you in your tracks and make you feel as if you could reach inside! I changed my entire artistic trajectory – graduating with a Bachelor's of Arts in Pictorial Arts.
The next 14 years, I worked as a Sign Artist for Trader Joe's. Half my shift would be spent creating aesthetically pleasing chalk signs and the other half talking to customers, while bagging their groceries. As my reputation grew for being a creative/reliable Sign Artist, so did my brushwork, winning 1st place at the South San Francisco Cultural Arts Commission for my landscape painting "Hiking the PG&E Trail".
More artistic growth came in the form of early retirement from Trader Joe's and my wife getting laid off. Instead of wallowing in sadness, the next canvas I prepped was a digital one, launching www.tonybaranart.com and illustrating a children's book Francisco the bunny, written by my wife. We sold 200 books in the first 3 months of publishing and my pet portrait, "Francisco the bunny" won the Talent Prize Award from Art Show International Gallery's Juried Art Competition.
My artistic journey continues to be one of balancing set-backs with consistent perseverance and a deep love of painting. This drives me to continue pursuing my main goal – create meaningful paintings people will be proud to own.
Artist Statement
My philosophy is simple – create meaningful paintings people will cherish and be proud to own. Whether it be a pet portrait of your family dog or a pencil drawing memorializing a loved one, I create paintings to bring out emotional responses and celebrate what you love! Themes of my work include painting realistic images, focusing on the contrast of light/shadow, creating attention-grabbing compositions, and showing painterly brushwork. In my paintings contrast is just as important as color. It is this use of contrast in my unique work that turns an ordinary photo into an extraordinary painting.
Mediums: Drawing, Digital Imaging, Oil, Watercolor.