Artist

FIRST Weekend
Acrylic, Jewelry, Sculpture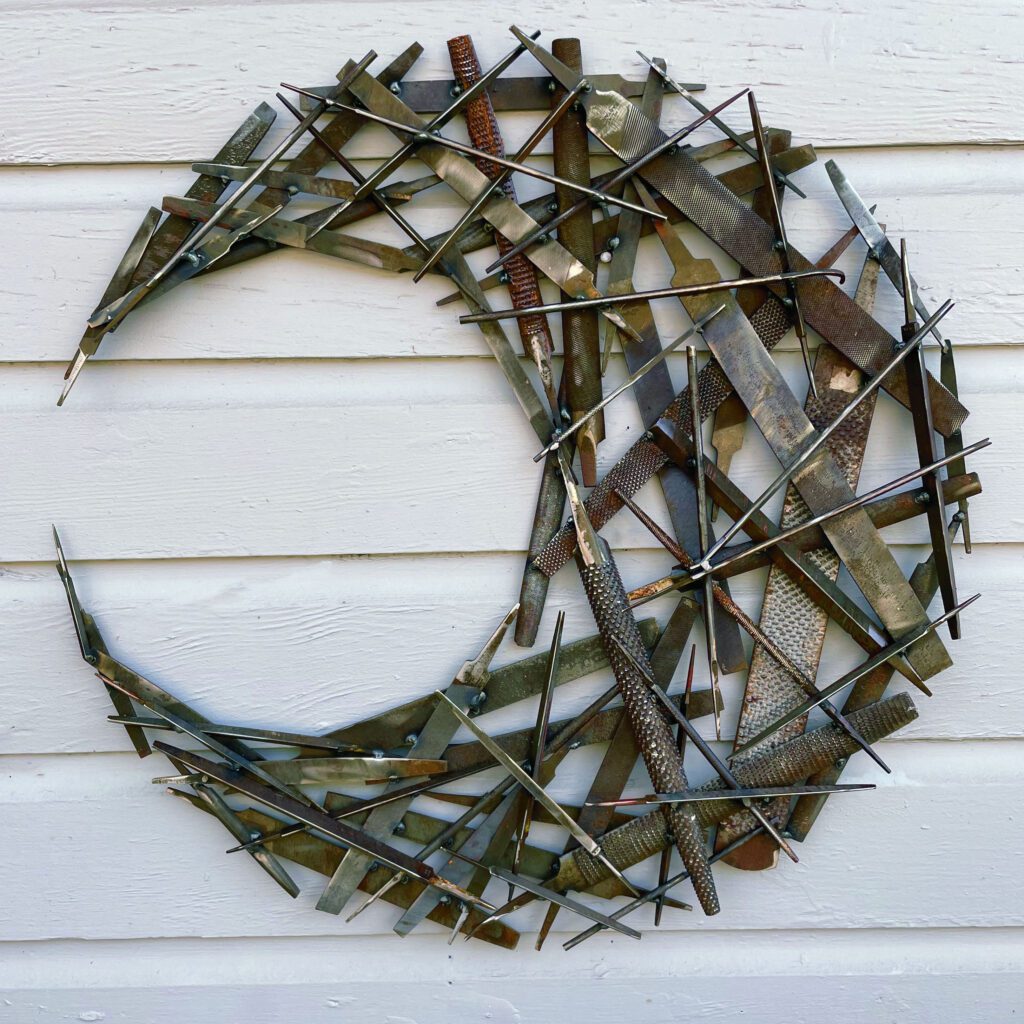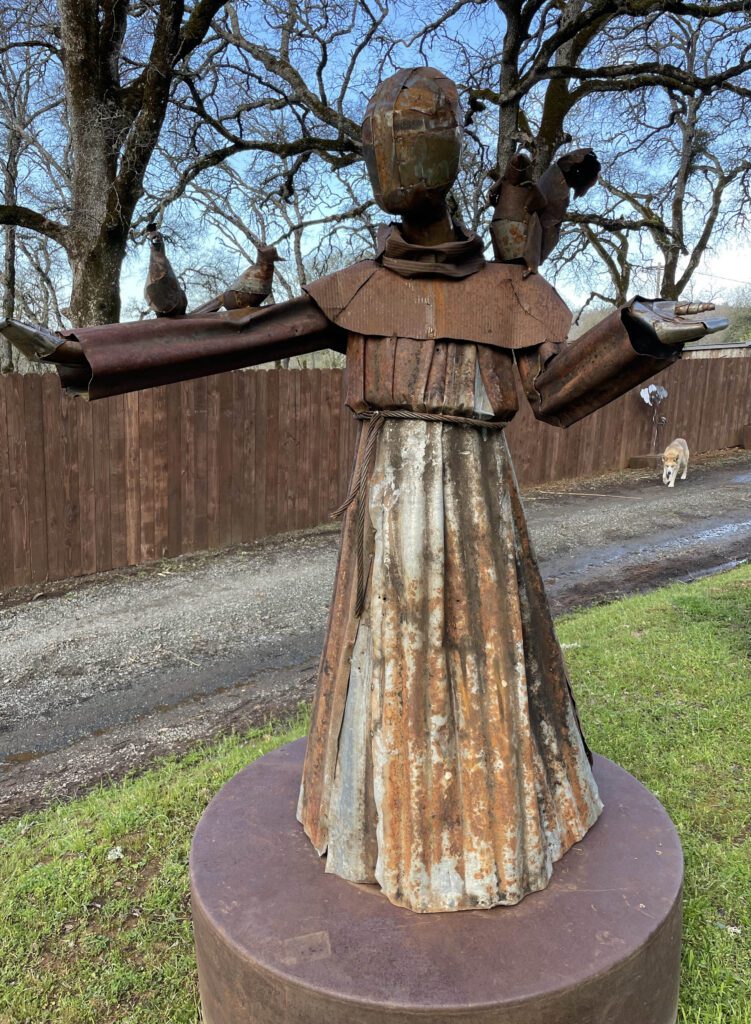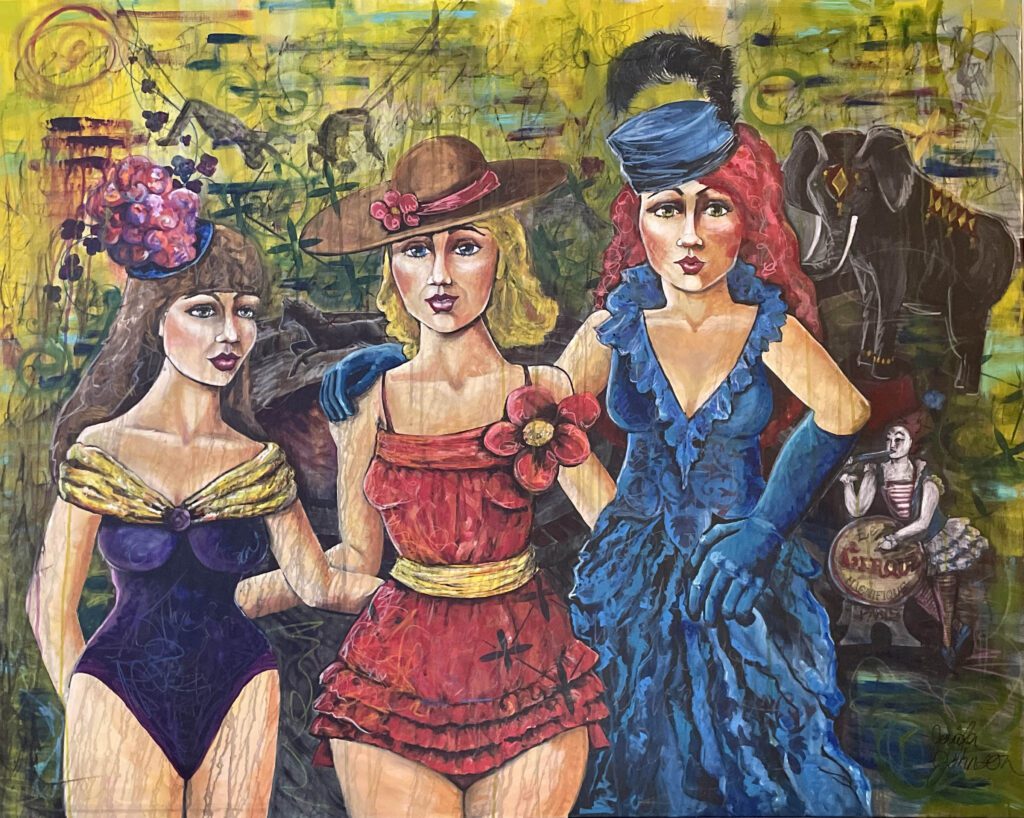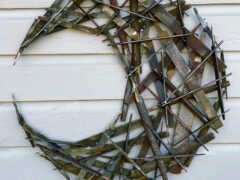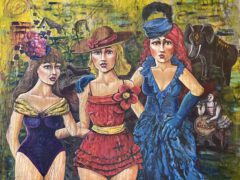 Open by Appointment Year-Round
Yes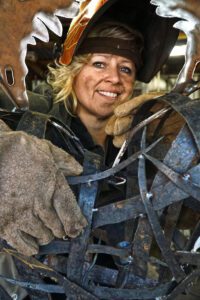 "Energy and motion bursting."
In my mind, a successful piece moves through a room as it catches your eye and becomes a statue again. Like the odd painting with eyes that followed you… My goal has always been to create a compelling 3-dimensional object using a combination of curves, lines, form or objects and spaces that felt alive. Inspiration comes from almost anything – patterns in nature, everyday objects and the connection between people. Growing up, my grandmother was an art teacher. We spent hours looking through her favorite books from the masters. Her home was filled with creativity as my family created things together. I am inspired still by this today. When I step into my studio, I remember that warmth and the colors seem to swirl within me. Sometimes I find it difficult to stop creating even after a long day. I spend time creating Jewelry and metal sculptures from found objects and I paint with acrylics.
My work often begins with an idea or sometimes just a unique object. I rarely draw things out. I see a finished piece in my mind, like when you assemble a jigsaw puzzle, and you are looking at the picture on the box. As I proceed the fabrication details sometimes evolve depending on special objects I add or how the weight of the object balances. The balance of a large sculpture is important so that no stress is added to any one of the structural components of the base.
Adding texture and patina is the final step in my process. It is always done with an eye toward enhancing the design and minimizing any maintenance.
I try to visualize movement….as people are moving through life, they leave snippets of simple and pure communication. I think of connecting and creating with family. I close my eyes and imagine. I am inspired and so I create. I forget everything except how we connect, how we communicate and how to put that in a sculpture so that I do not forget how to live.