Artist

BOTH Weekends
Acrylic, Mixed Media, Watercolor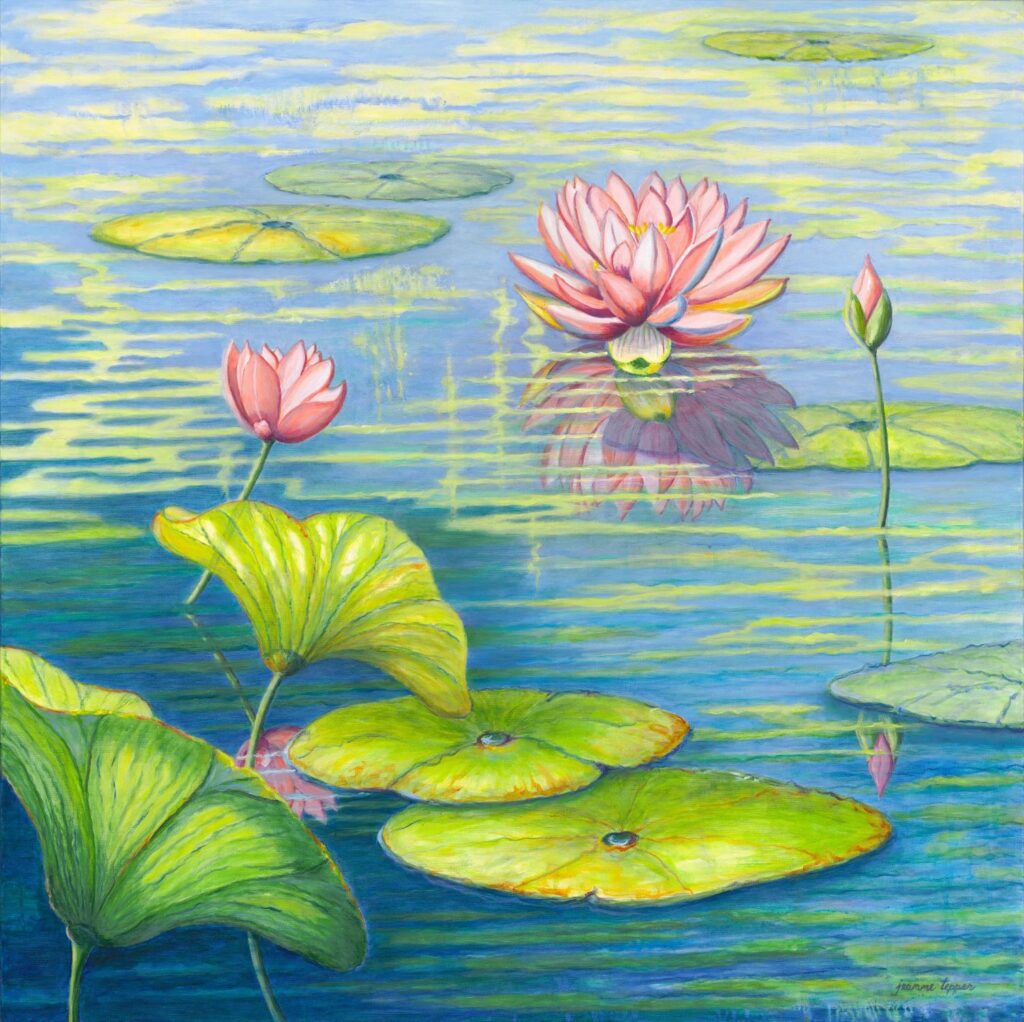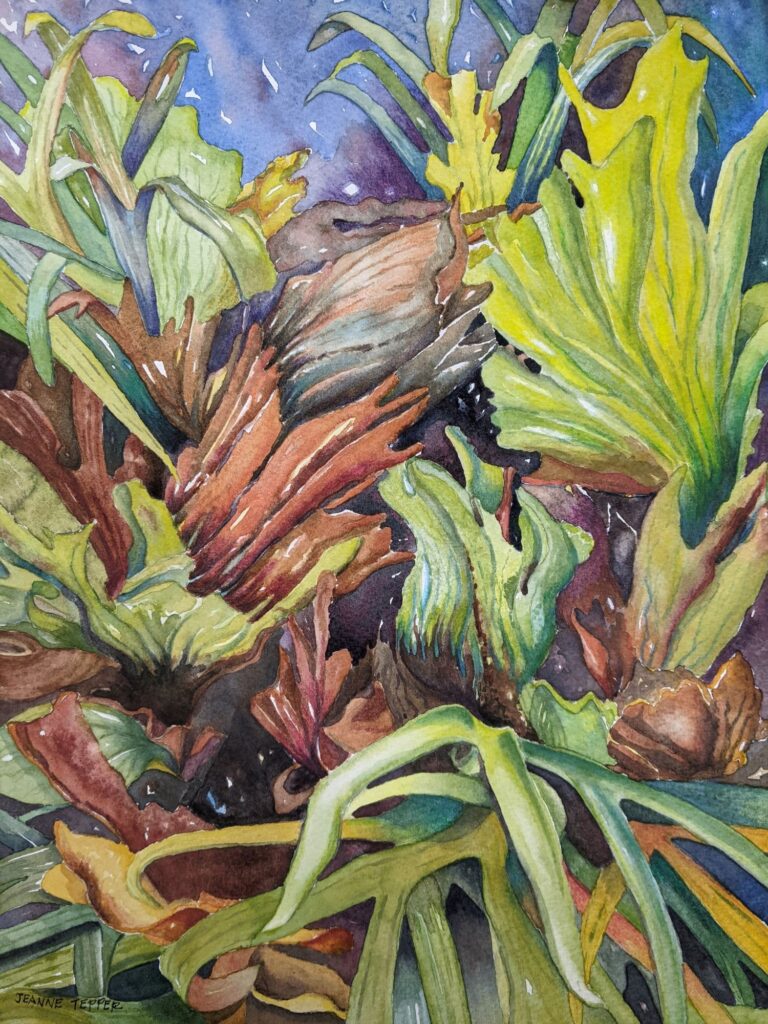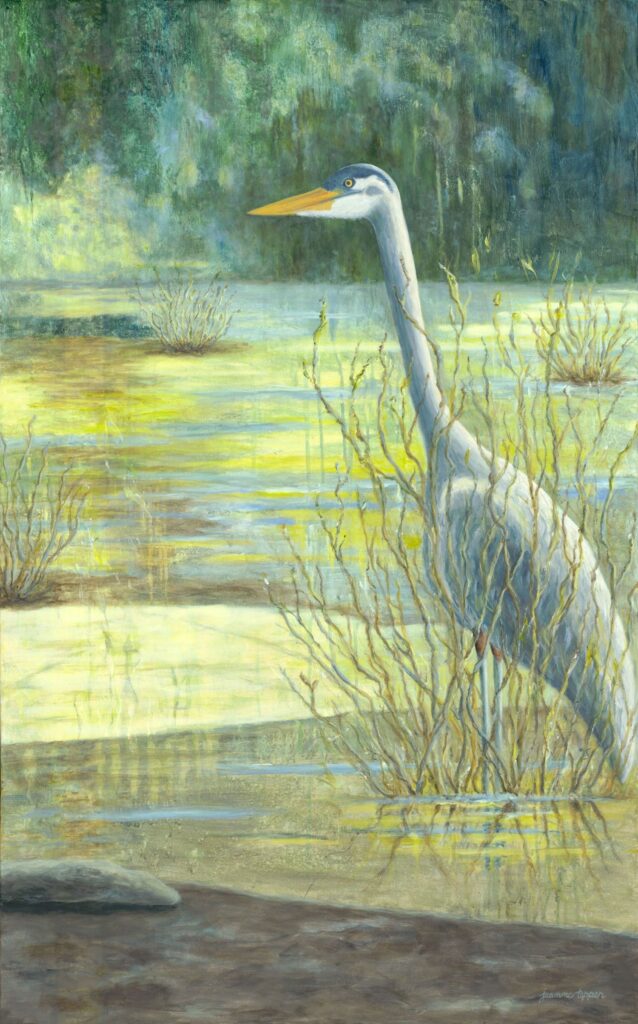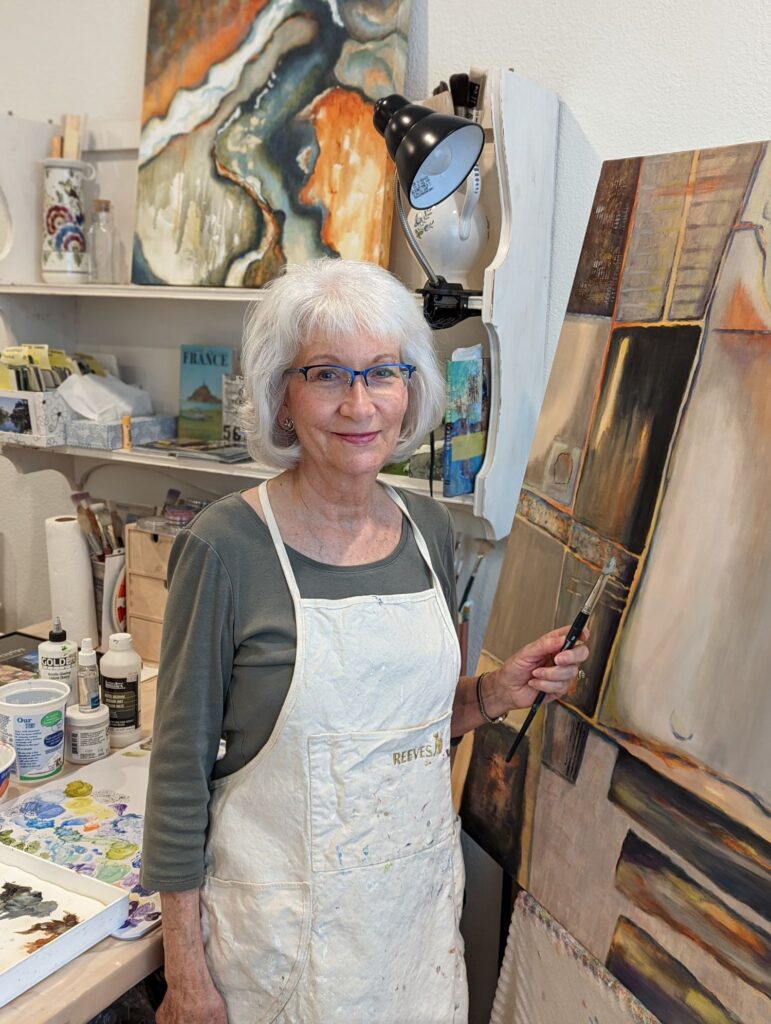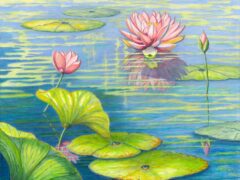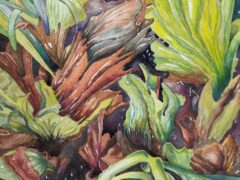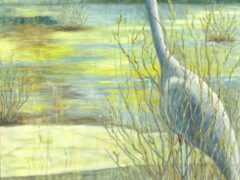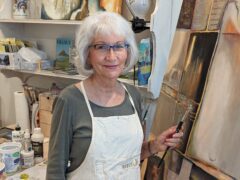 Open by Appointment Year-Round
Yes
Color, line and pattern fascinated me as a child. Faithful companions, drawing and paint-by-number kits were joyful threads woven through my childhood. Middle and high school art classes stretched and encouraged my gravitational pull towards art. As an architectural interior designer I used my artistic skills differently. Artwork became an important element in my residential, commercial and institutional design projects. It's powers: to calm, aid in healing or create excitement and energize settings by adding vistas to windowless walls. Artwork completes a space, tying it all together.
A client's request to paint a mural for her shop exposed an opportunity to design and paint. I took art classes and workshops to boost and build skills. Upon retirement I moved to Lincoln receiving a gift: time to paint. Most days I'm in my studio playing with color, line, pattern and texture weaving a tapestry of childhood dreams onto canvas.
Artist Statement
Viewing art has always inspired me to see things differently, from another's perspective.
Utilizing line, color, texture and movement I try to inspire others. Nature, water, light and my imagination challenge me to capture a special moment in time, evoke a feeling, a memory or make connections. It's an open invitation to come in, sit, relax …for a moment of respite or intrigue in my world.
Exposure to a wide variety of art over time helped my own work evolve. I started with realism, evolved into impressionism and migrated towards abstraction. I toggle back and forth between them to challenge myself.
My work consists of a variety of mediums. Watercolor is used mostly for representational subjects; acrylics for realistic, impressionistic and abstract work; mixed media and oil & cold wax for abstract pieces. Incorporating gels, plaster, pastels, crayons, collage and altered papers enhances my creative options. Pushing me out of my comfort zone creates room for new discoveries, different attitudes and a new voice. This learning curve moves me forward and allows me to grow…thank you for your patience.
Medium: Acrylic, Mixed Media, Watercolor