Gallery

BOTH Weekends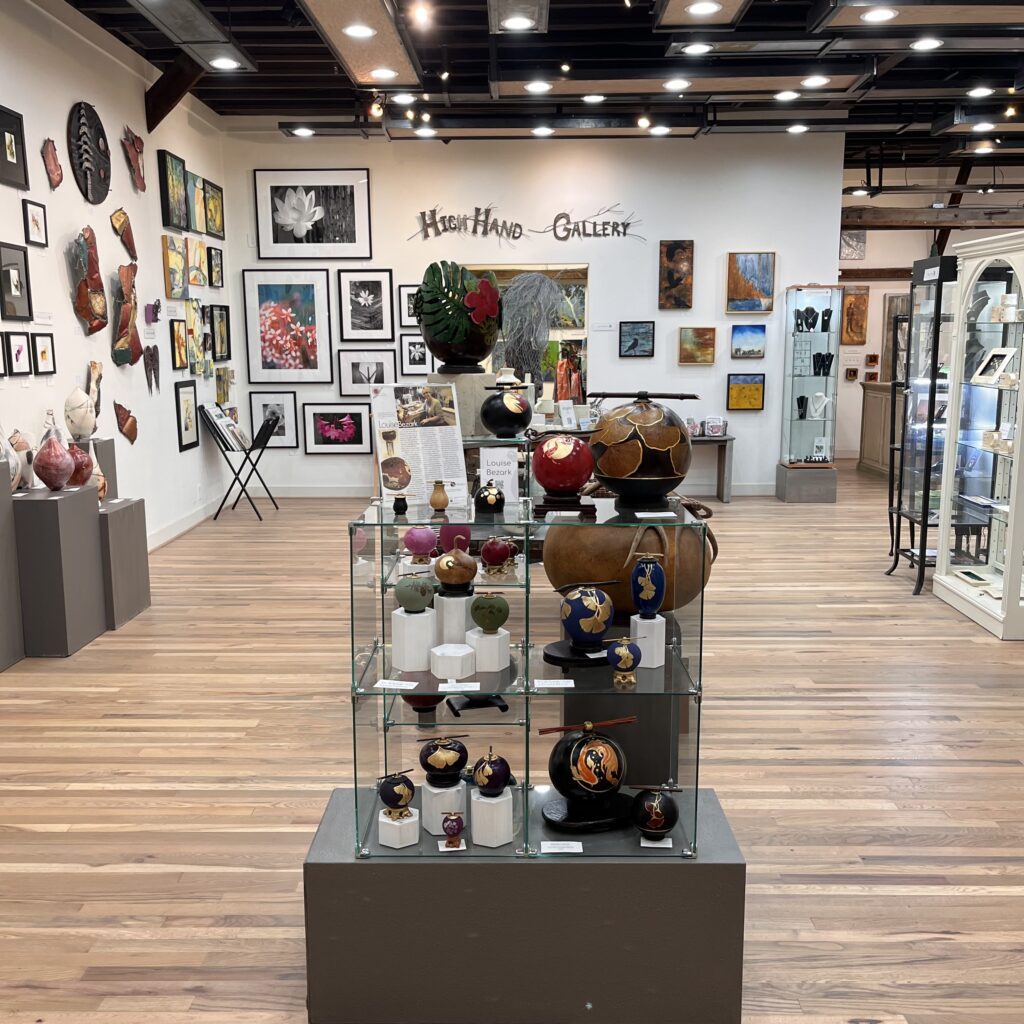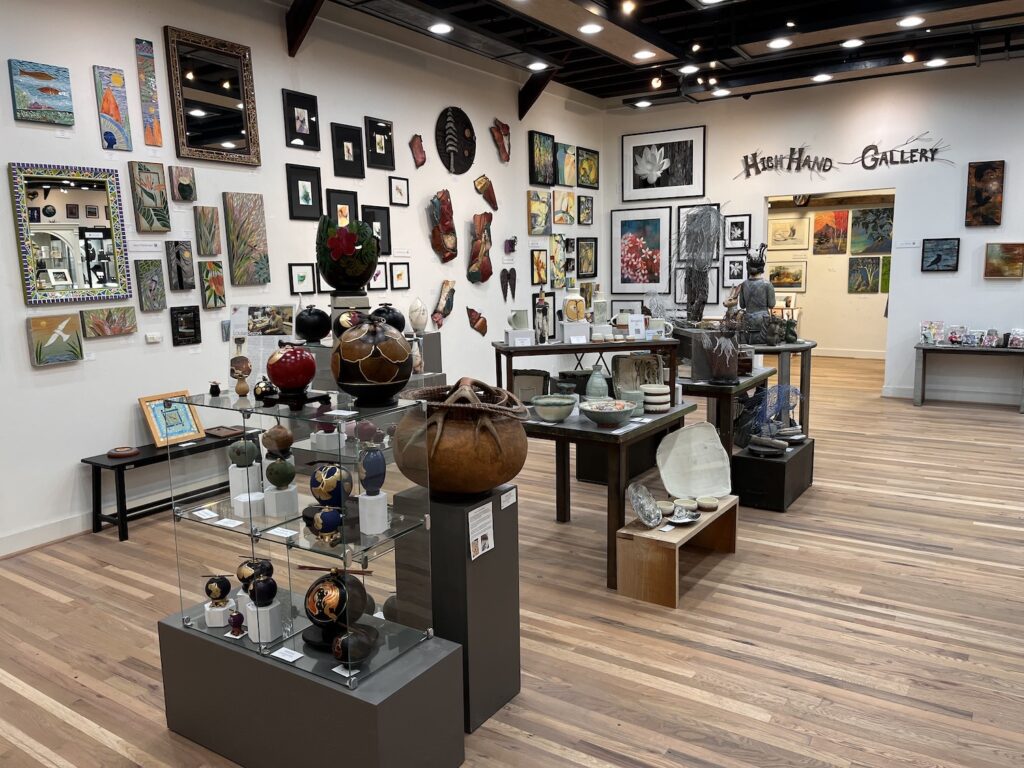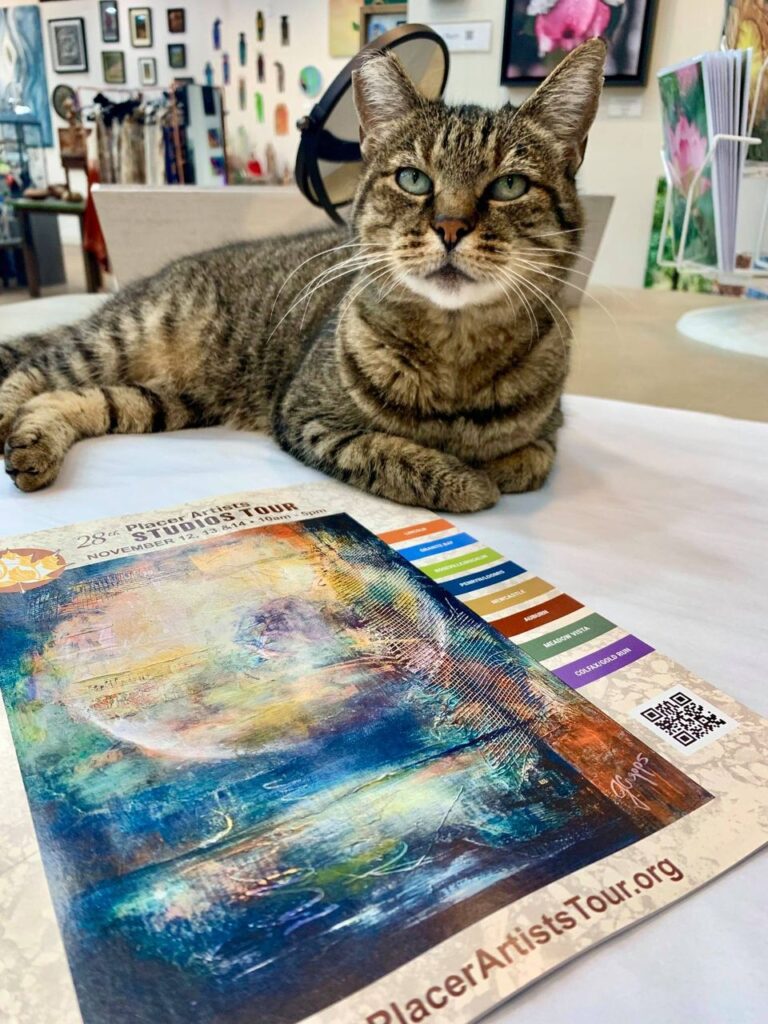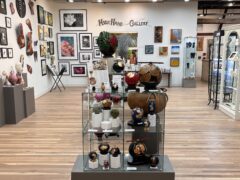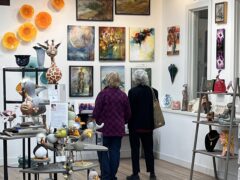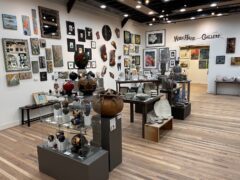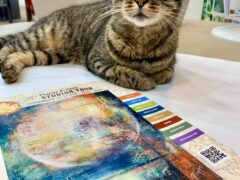 High-Hand has been home to an art gallery since 2008. Our founder, a multi-media artist, hired the High-Hand Nursery to landscape her yard, and the owner of the nursery saw the metal artwork she had displayed there.  He offered space in the former fruit-packing plant to create a gallery. The rest, as they say, is history.
The gallery features about 50 of the area's leading local artists from the Sierra Foothills, Placer County and the greater Sacramento area. The gallery features Artist Demos on Sundays, quarterly Art In the Garden Pop-ups and Artist Meet & Greets every third Saturday. Presenting an inspired selection of sculpture, ceramics, paintings, textiles, art glass, jewelry and mixed media, the Art Gallery is truly a must-see during your visit to the region.
The gallery is in the oldest section of the historic fruit-packing shed – built in 1901. The building maintains its historical value through carefully preserving and integrating the old photos, stories and structure. In addition to the art gallery the thoughtfully restored fruit packing shed includes a beautifully landscaped Nursery , Farm-to-Fork Cafe , and a variety of boutiques and now features a Restaurant & Brewery! Truly a Hidden Gem Destination.
Plan to spend hours in this breath-taking location, have lunch and wander the property, enjoy the shops and, of course, the Art Gallery. If you haven't been, it's a place to see and breathe in the Artistry!!
We will be open 10 – 5 on each of the 6 days of the two Tour weekends.
Tuesday
11:00 am - 4:00 pm
Wednesday
11:00 am - 4:00 pm
Thursday
11:00 am - 4:00 pm
Friday
11:00 am - 4:00 pm
Saturday
10:00 am - 4:00 pm
Sunday
10:00 am - 4:00 pm