Artist

FIRST Weekend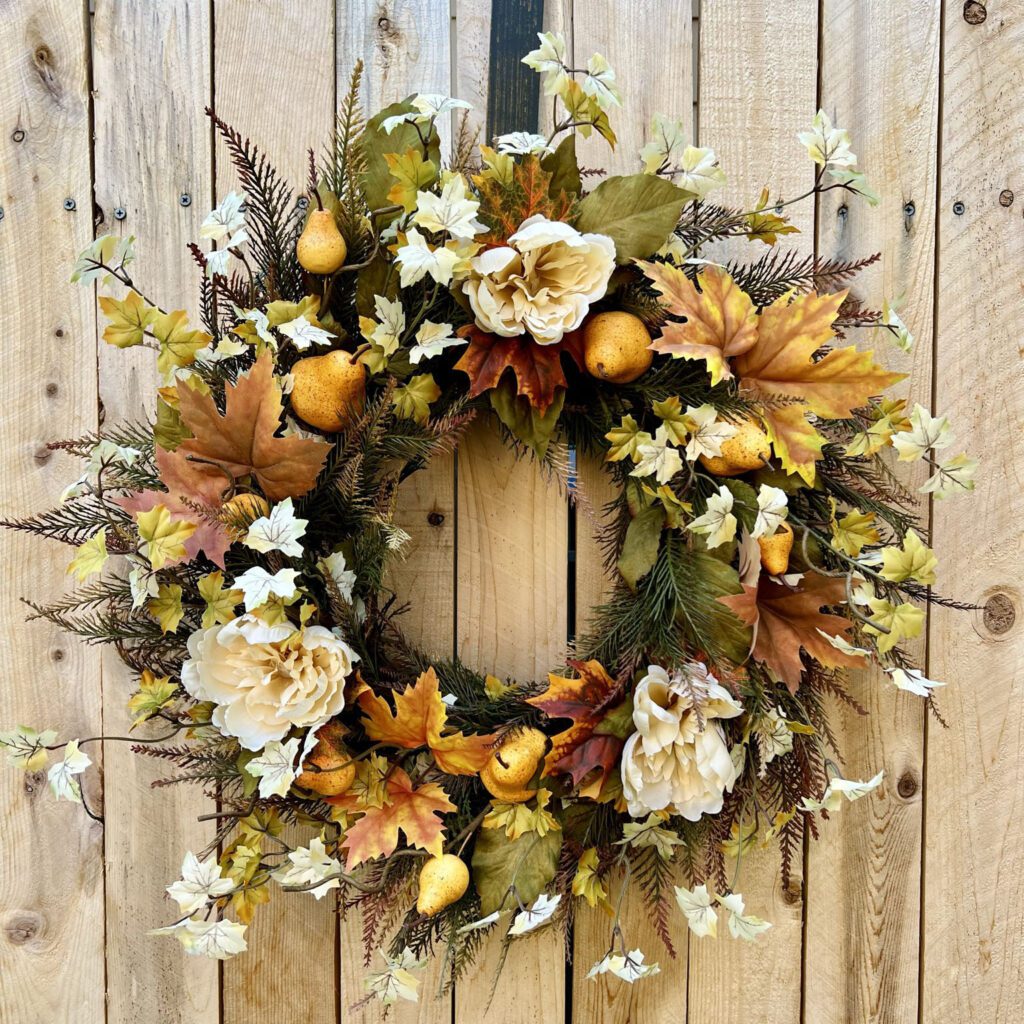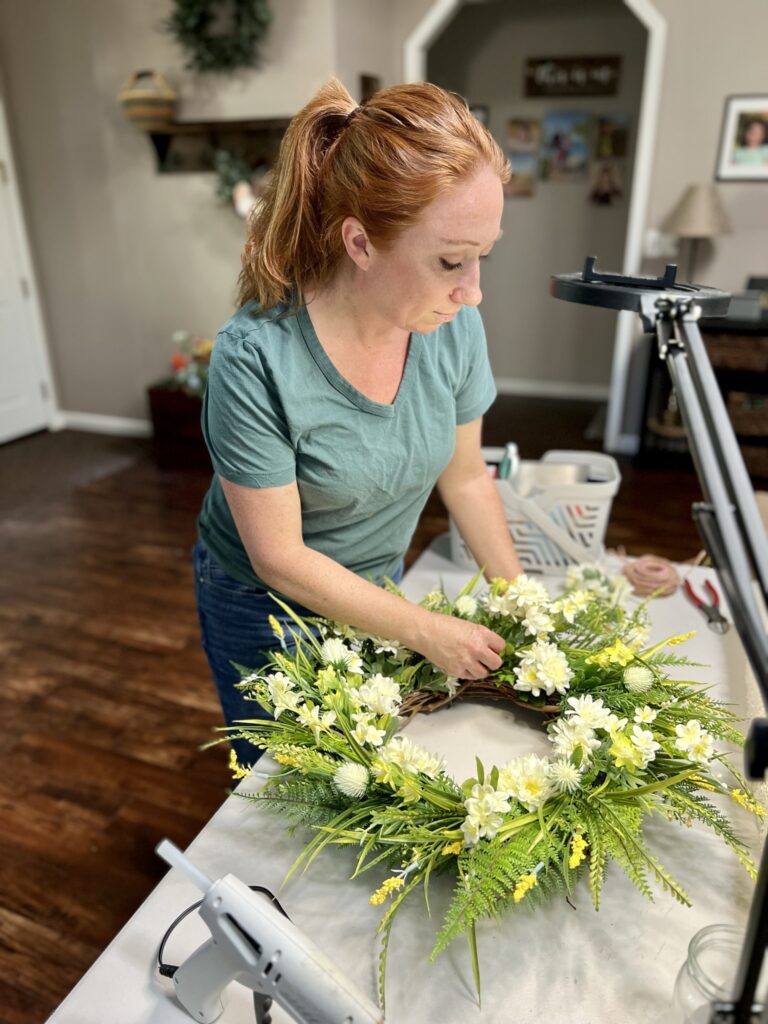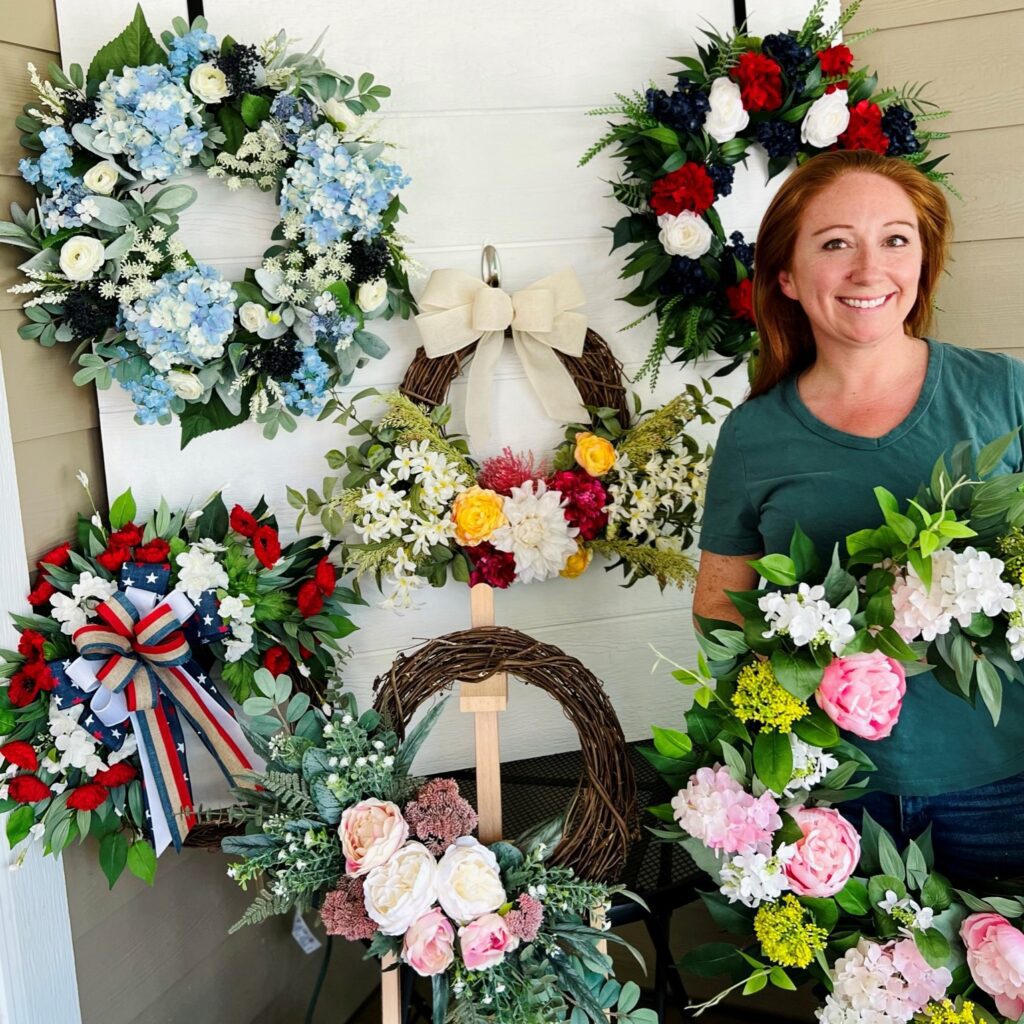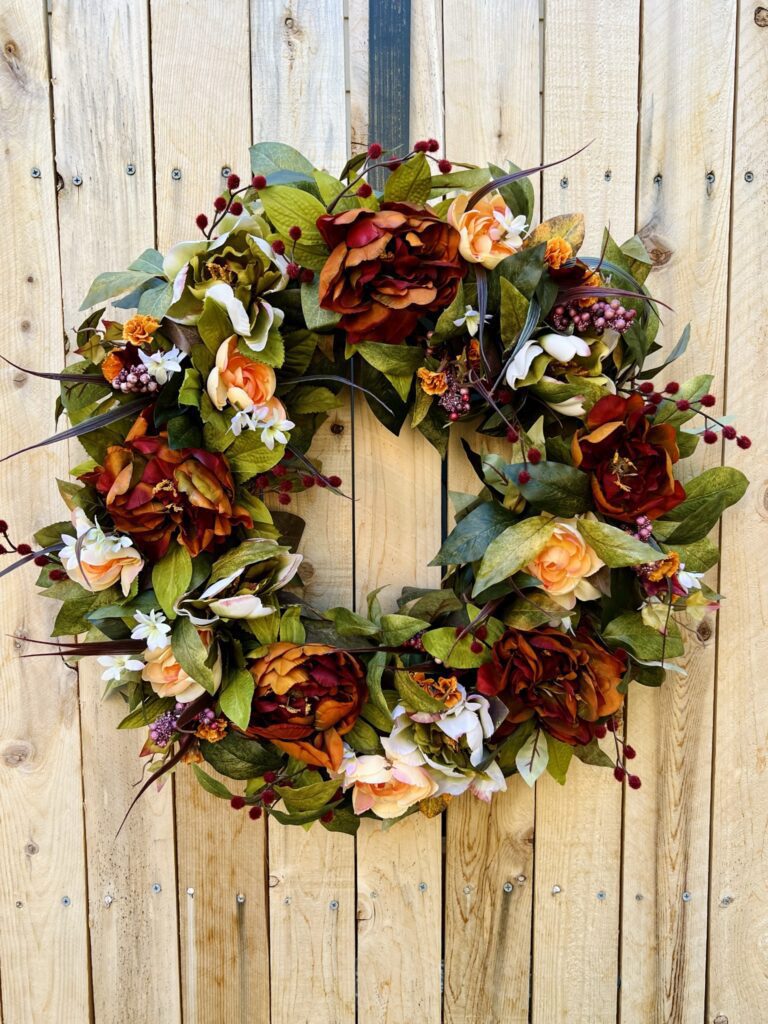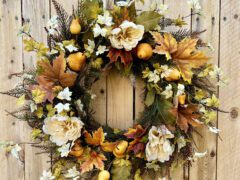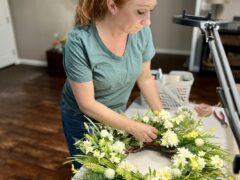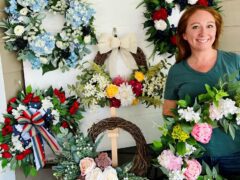 Open by Appointment Year-Round
Yes
I am a stay-at-home mom of two little girls. When I'm not with my family I am pursing my passion of making beautiful quality wreaths for all seasons. I've always loved art. A lot of my memories as a child is of me coloring and drawing, doing crafts and making things with my hands. I had a vivid imagination but was very shy. Art was a way for me to express myself without being the center of attention.
It wasn't until my early 20's when I briefly worked in a grocery store floral department that I realized I loved floral design. Unfortunately, I couldn't pursue floral design until many years later. As much as I love fresh flowers, I wanted to work with florals that would last. I've always loved wreaths and how they can liven up a space, even with faux materials. I love mixing colors and textures, manipulating the stems in a way that resembles nature, and seeing the finished product on someone's door.
Artist Statement
I am a floral wreath designer. I create one-of-a-kind wreaths using artificial florals and greenery. My designs are inspired by nature and reflect the changing seasons and holidays.
I've always loved art and creating. I dabbled in all types of mediums, such as drawing, ceramics, photography, jewelry making, crochet, and more. I eventually found wreath making. I love using my hands to manipulate the greenery and flowers into a grapevine base to create something beautiful and lasting.
I am happiest when I have a chance to design and create everyday!
Email: emilysartisanwreaths@gmail.com
https://www.etsy.com/shop/EmilysArtisanWreaths
Mediums: Artificial florals and greenery, Natural grapevine wreaths, Mixed Media.