Artist

BOTH Weekends
Drawing, Mixed Media, Photography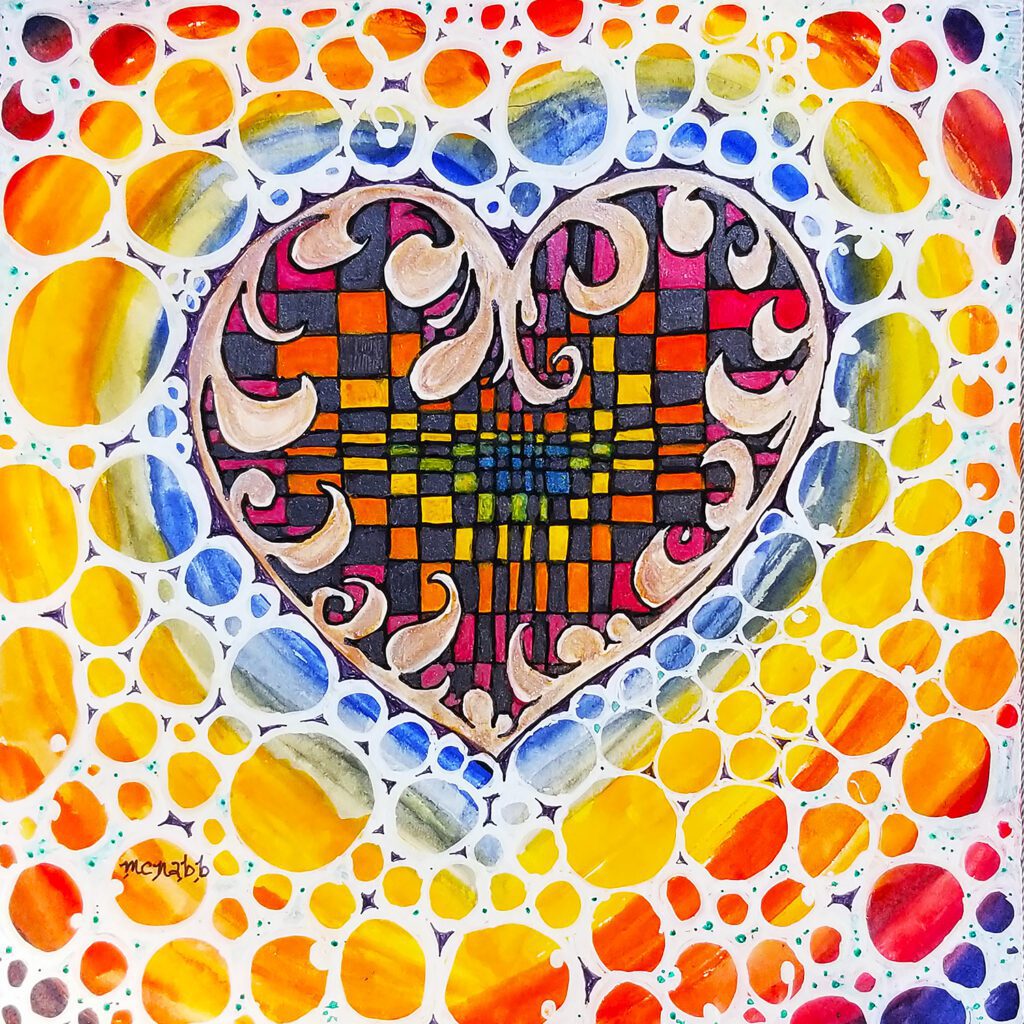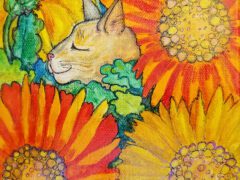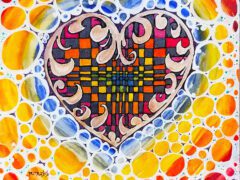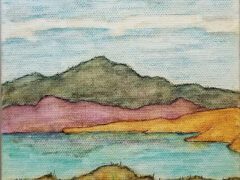 Open by Appointment Year-Round
Yes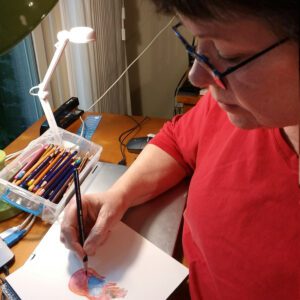 My favorite media are watercolor, watercolor pencil, colored pencil, and ink. I love combining these, and sometimes add pastels and metallic inks. I have recently started to experiment with alcohol ink and want to explore incorporating collage and texture. I mostly draw from my imagination and often start with curves and shapes that turn into interesting things. When I attempt to create something that looks real and serious, I'll refer to a photograph or model. But my drawings have a mind of their own and whimsy creeps into everything I do. One drawing started out as a tree and turned into an elephant holding a rose.
I like to add borders around the main image that tell their own story and experiment with drop shadows and different weights of black outline to create a stained glass look to the drawing. I have recently become fascinated with photographing close-ups of flowers and cats and whatever else will hold still, then cropping the images in interesting ways.
Art is where I find peace and joy. I hope you enjoy my pictures as much as I enjoy making them.
Carolyn McNabb
carriecom235@att.net
408-306-0614
http://carolynsworks.com
https://fineartamerica.com/profiles/carolyn-mcnabb/shop
https://www.instagram.com/mcnabbcarolyn/