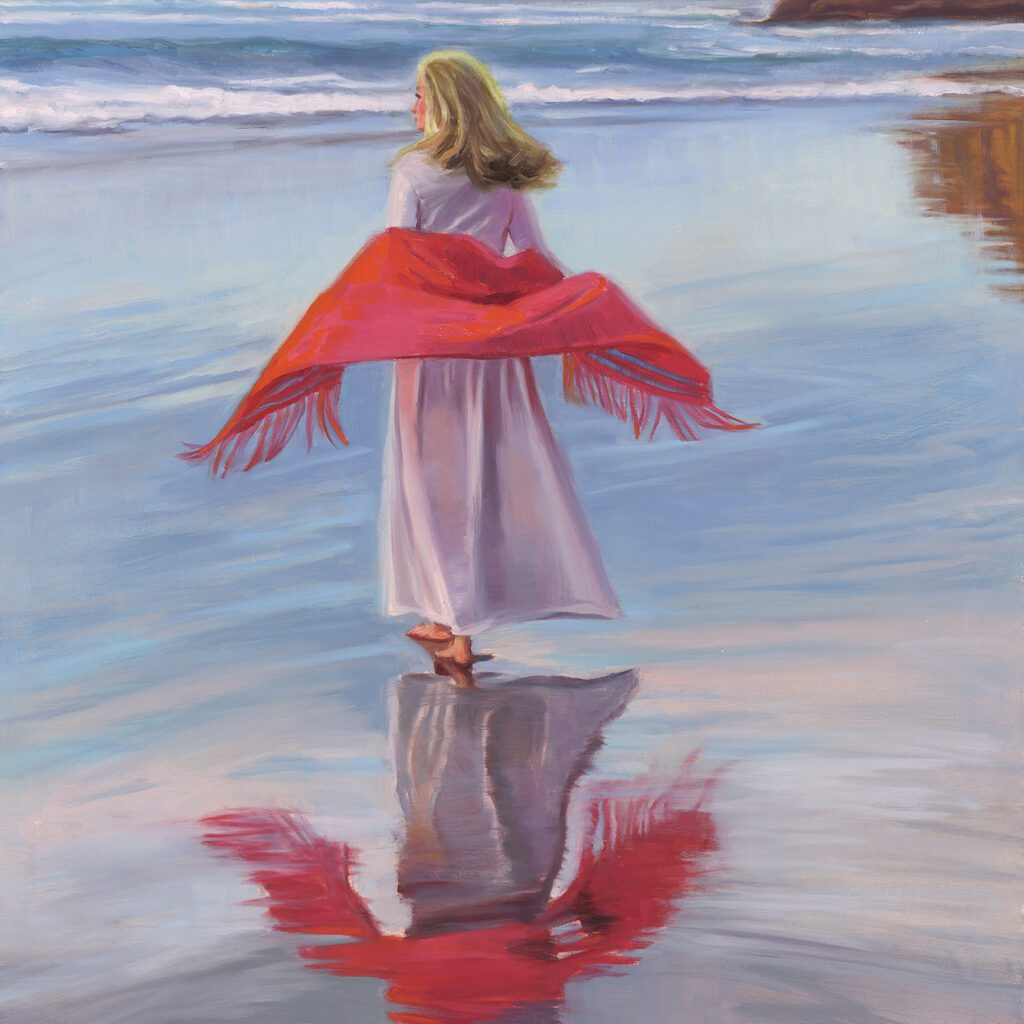 Oregon-born Victoria Brooks' path from young art student to professional artist and mentor is an inspiration to both those who appreciate fine art and those who aspire to create paintings that touch people's hearts.
Victoria's early interest in art lead to her studies in Graphic Design at  Portland State University, followed by a dozen years as an award-winning art director and designer in the television and film industries. As successful as her career in applied arts was, however, it offered few opportunities for Victoria to pursue her first love – painting fine art.
Determined to be true to that love, Victoria  made the life-changing decision to commit to her dream of becoming an independent, professional fine artist. She resumed her studies in oil painting at the California Art Institute, where – influenced by the work of Sargent, Sorolla, and Zorn, and her own affinity for painting en plein air – she developed a unique artistic voice characterized by a vibrant color palette and an impressionistic personal style. The result has been a body of work with a strong sense of spontaneity and freshness.
Indeed, after thirty years of creating paintings that have captured the ephemeral emotions of people in natural settings, resonated with viewers in some 245 juried group or solo exhibitions around the world, and been recognized with "Best of Show" and other awards, Victoria's commitment to her artistic journey is a classic story of how to transform a dream into reality.
Mediums: Oil and Watercolor