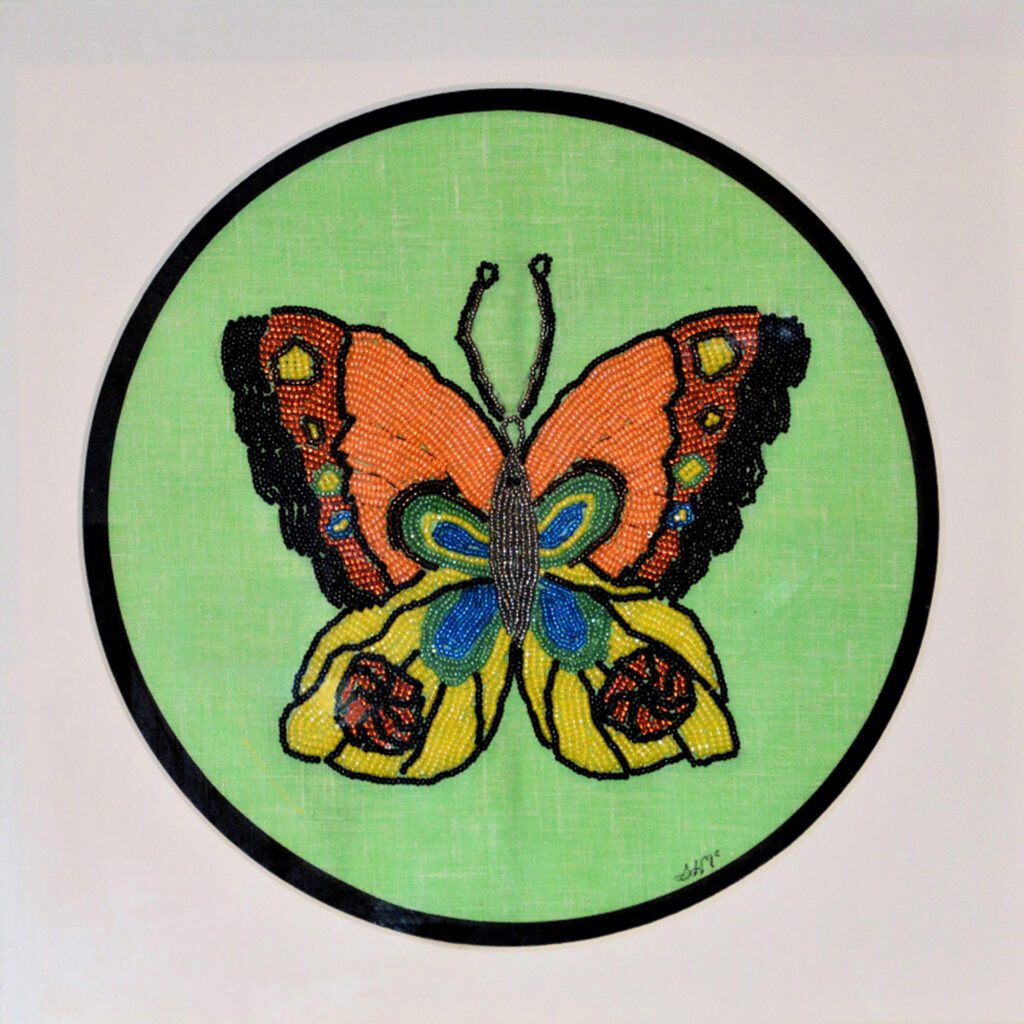 Beads have been a part of my life since before High School. This fascination has grown into my designs of natural stones, shells, glass, and beads of all kinds from all over the world. The process has to flow in my mind, and just continues into the finished piece. To me, one should feel good wearing their jewelry. And making it is a special feeling each time something is created.
While being a crafter most of my life, the title artist eluded me. Until my adult life some years ago, when I found that drawing miniature was the way my creative eye saw things, and that others thought it was good. My eyes captured the world and was able to transfer it to a tiny image. The style is realistic, replicating the memory, much like one of my photographs, but perhaps simpler. These images are often on rusty artifacts or sand dollars as ornaments, or anything else that may allow itself to be painted.
Marrying into a family of Photographers, I was told I had the eye for photography by my father-in-law and a friend, Ansel Adams, and have pursued it both in black and white, and color ever since. My passion is nature photography, but old buildings, hot air balloons, lighthouses and most anything that catches my eye can find its place into my lens. These images are both represented by matted and framed prints, Photos on canvas, metal or wood, and notecards. Featuring both my paintings and photos, my notecards display a scene or feeling that can often express itself when words cannot. These make for inexpensive representations one can collect or share with others.
I started doing mosaics a while ago, and love to do them on Skulls and bones. They speak to me like they want to have another life as art.  Old artifacts of iron, shells and other materials often are reincarnated into items of art when I'm able to marry them, sometimes as useful items such as clocks, or just to be admired on a wall or on a table.
My work has been shown and sold throughout the continent from Alaska to the Carolinas, and Hawaii to the Maritimes of Canada in shops and galleries, often in museum gift shops. Several of my miniature sand dollar paintings have been part of the Miniatures exhibit in the Monterey Museum of Art. As well, my art is displayed in our gallery, Grizzly Gallery, which I share with my husband, Bob of Bear's Lair. We are appointment only, but have seasonal showings during the year, and we love to bring our art to the public at various Art shows in the area.
Mediums: Jewelry, Painting, Acrylic, Photography, Mosaics, Mixed Media