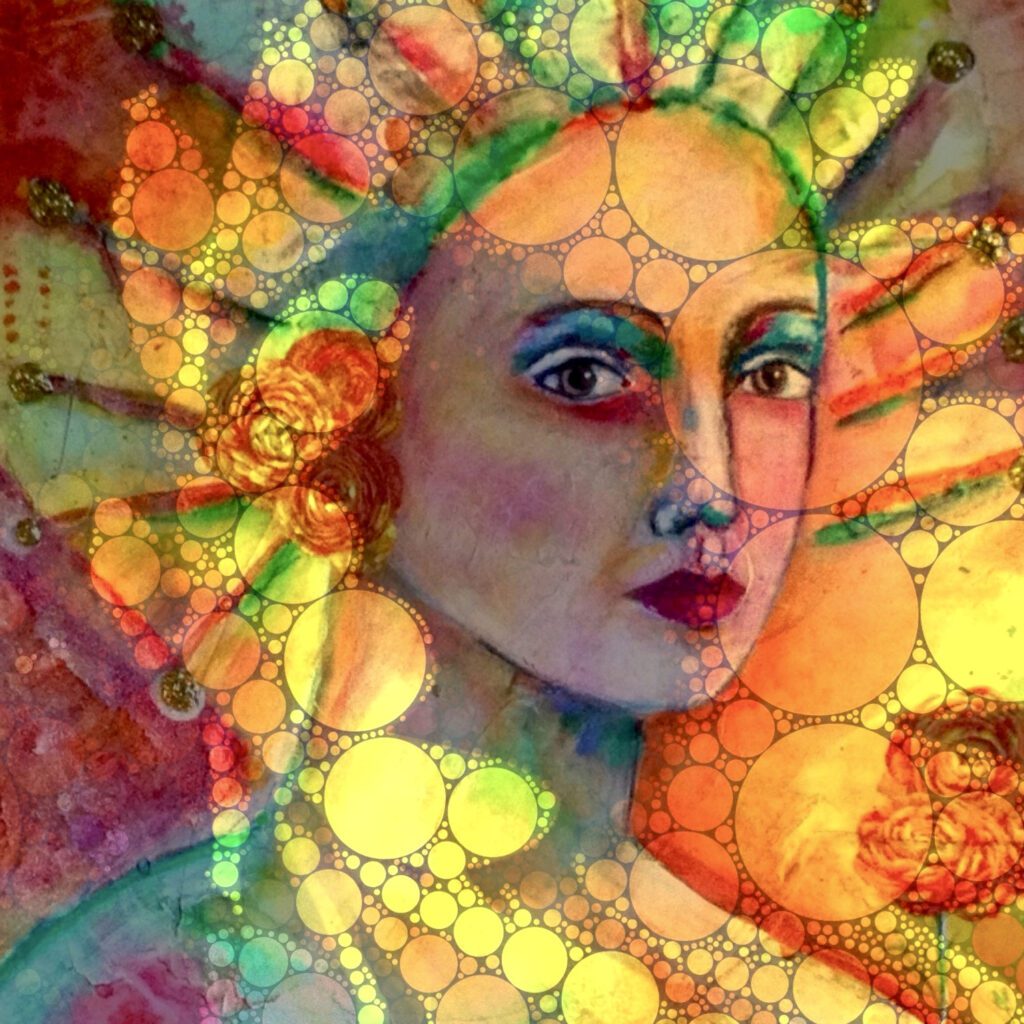 I've always been  a creative soul…from childhood crafting and piano recitals, to my current love of painting and portraiture.  
With the recent surge of on line art classes, I've been able to soak in the abundance of artistic inspiration, processes and techniques. 
As a critical care nurse,  much of my work comes from a raw and emotional place. I've found that  painting  the female figure, and portraiture  has provided  me an outlet to express my feelings  and to tell a story.  Many times it's about my own emotions… many times it's my own story. 
Inspiration surrounds me every day, and with the use of color, and a multitude of mediumsI I  explore those feelings, let my intuition take hold, and begin the creative process.   Somehow, it's been what I've gravitated to, and I'm  embracing the moment.  Recently I've begun painting  wildlife and pets which  have brought a lighter side and a sense of balance to my work. I hope to continue and grow as an artist and fuel my ambitions and desires on this delightful and exciting journey.
Mediums:  Mixed Media – 2D,  Painting: oil, acrylic, watercolor, pastel, Beaded Sun Catchers