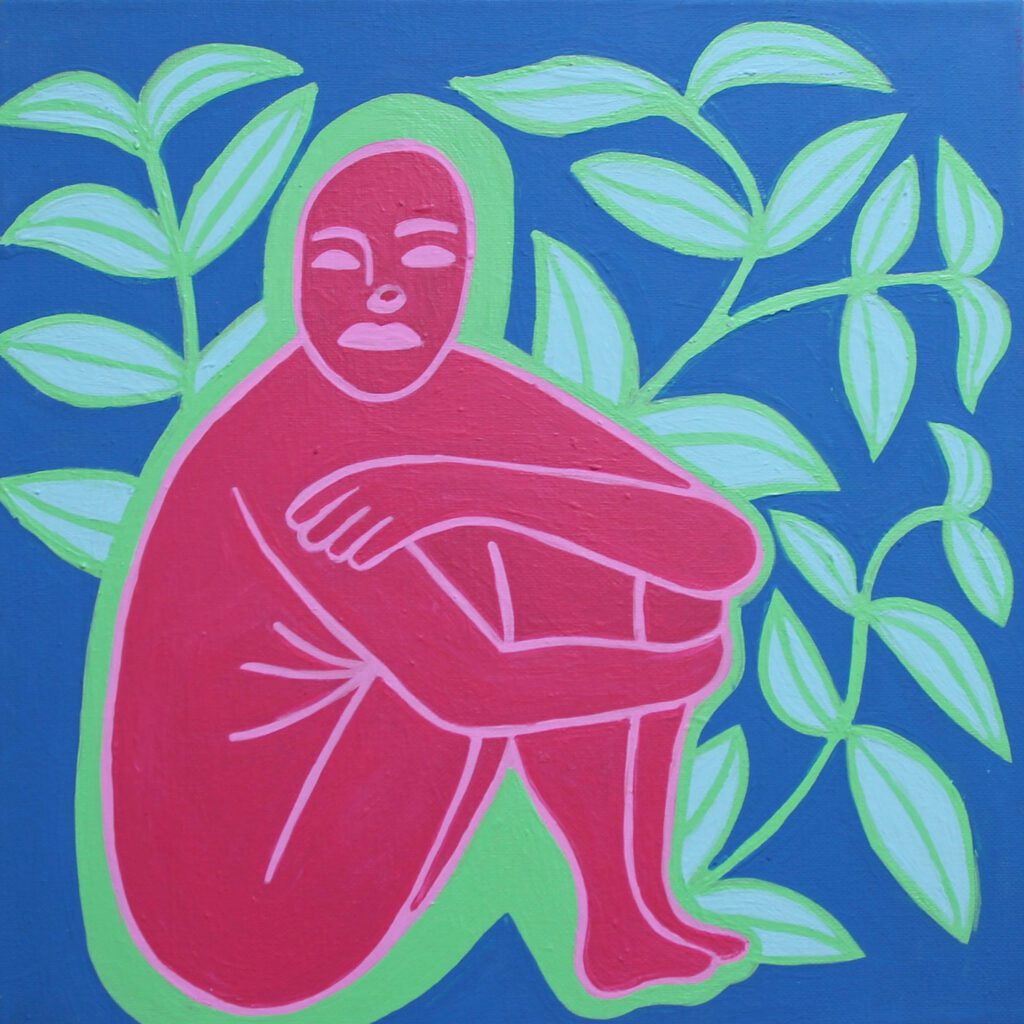 I am a California based visual artist working primarily in acrylic paint on canvas, cardboard, or
other recycled/found materials. I paint whatever comes to mind, which usually manifests in
bright, contrasting colors with bold lines.
Exploring all the basics on my own terms, I analyze color, shape, and texture throughout the
body of my work. I enjoy the simplicity of bold lines and the detail of florals and graphic
patterns. But the real purpose of my work is the act of creating. Painting serves as a meditation, allowing me to step away from the world here and now, to let go of stress and the monotony of everyday life. For me, the act of creating is a personal, meaningful experience.
My hope is to provide a similar experience for an audience, allowing the simple shapes and
color schemes to take the viewer's mind off of the immediate presence, to allow them to add
their meaning to the image I have placed in front of them.
Currently, my body of work is becoming more personal and reflective. I have been using my
time creating to explore themes of mental health as I learn and experience more everyday.
Although my work has recently taken a more personal turn, I still encourage my audience to
seek out their own interpretation from the figures, colors, and patterns
Mediums: Acrylic and Watercolor Painting