Painting, Photography/Digital Imaging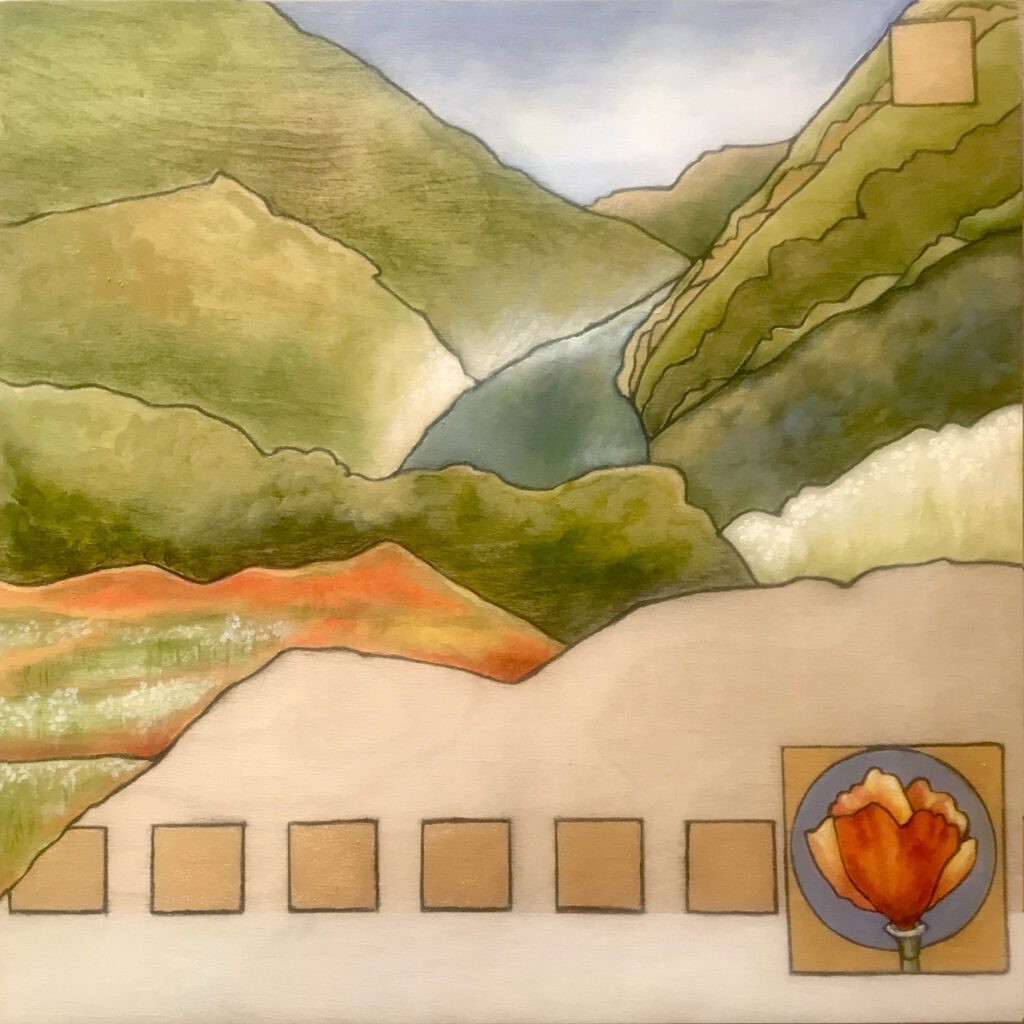 I have studied the lives and work of many historically significant artists, which have led me to experiment with many different art materials. I enjoy working with various painting mediums including oils, watercolors, oil pastels and colored pencils. People ask me which is my favorite medium and I answer, "The one I am using at the moment I'm painting."
My career teaching high school art classes promoted my commitment to research, the study of art history, current events and trends that occur during an artist's life time. Teaching also required that I continuously honed my painting and drawing skills.
I have a B.A. art degree from UCDavis. I was fortunate to attend during the 1970s when many historically accomplished artists were teaching in the world renown art department.
Color and design are important elements in my paintings. I begin a painting by considering the influence of a subject but as the process continues I find the layering of pigments by using multiple glazes leads to the subject matter becoming a secondary concern. Applying one color of glazing transparencies after another allows me capture volume through the additional use of reflected light and cast shadows. Fabric design patterns and color theory aid me in creating interesting compositions. I personally like visual beauty in my artwork.
Painting is the one activity that I can do every day and never become bored with it. I surround myself with the powerful influence of nature's perfection, fresh flowers, abundant fresh fruit and vegetables living in Placer County. The human figure has always been and continues to be an intriguing challenge for artists. It has been a favorite subject.
I am currently working on oil paintings on wooden cradles influenced by art deco artists and design concepts from the 1860s to 1950s.
Mediums; Painting: oil, acrylic, watercolor, pastel; Mixed Media – 2D; Photography & digital imaging