Painting, Sculpture, Other
Assemblage, Hand-pulled Block Prints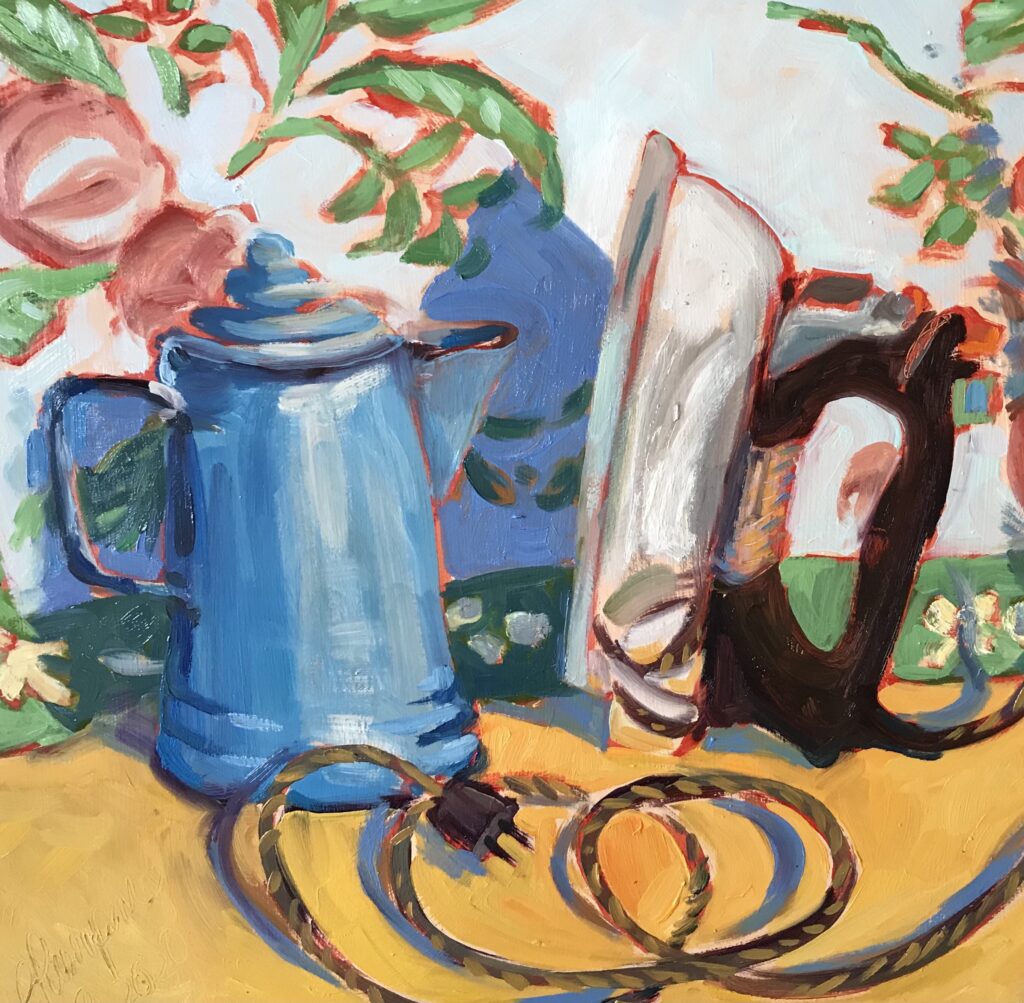 I was fortunate to have a wonderful artistic mentor from day one. My mother, Elice Davis Pieropan.
Yes, there were some rough patches: the time, I was about eight, when I decided to 'help' with a commissioned portrait that was left unattended in her studio. Yikes! And a few years later at Gloucester, Massachusetts harbor when the tide came in around our easels and ankles cutting short our plein air afternoon.
Although she has passed on, I still hear her advice to slow down, to consider why a certain subject has inspired me. Value versus color. Variety versus unity. The joy of creativity and of being totally absorbed in the moment!
She attended Boston university art department, my alma mater 26 years later.
One of my mothers early self portraits (1961) hangs in my studio today.
Mediums: Painting: oil, acrylic, watercolor, pastel; Sculpture: wood, metal, all 3D; Hand-pulled Block Prints