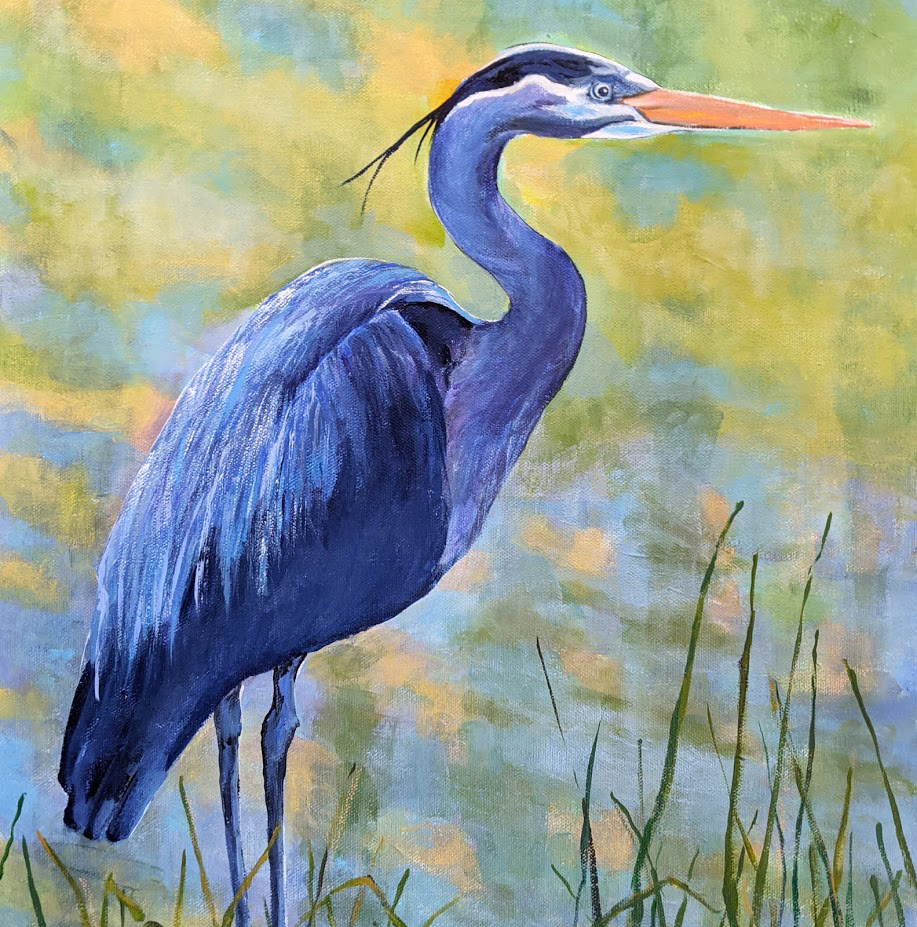 My art story started with coloring books before kindergarten and advanced to acrylic painting when I was in high school. I took a few art classes in college, then doodled my way through law school, drawing pictures of my professors that weren't always flattering.
In 1994, I left my big city law firm to move to the country where I could devote more time to my family. Happily, my kids' teachers let me do art projects in their classes, which the students liked more than taking tests and I liked more than grading papers.When I was able to spend more time painting, I began to show my work at Auburn Art Walk venues, Sacramento Fine Arts Center, the North Auburn Artists and Placer County studio tours, and other area shows.
My favorite and primary medium is still acrylic paint:a versatile water-based medium that can be transparent or thickly textured, matte or iridescent, realistically detailed or abstract. I also experiment with mixed mediac ombining acrylics with dried flowers and paper upcycled from shopping bags, music books and maps.My subjects and styles are diverse, including landscapes, flowers, historical images and wildlife.
My love of travel shows in my work, which is influenced by the people, lands and arts of Thailand, Indonesia, Brazil, Turkey, Italy and India, as well as mybeautiful home state ofCalifornia. While traveling, I have collected antique wood and fine copper print blocks that I use to create unique backgrounds and borders in my work.While much of my work is quite large, when we had to shelter in place last yearI began making free standing paintings as small as 4 x 4"and 5 x 5." This little desk-top art is designed to encourage dreams of adventures and better times to come.
Painting: oil, acrylic, watercolor, pastel