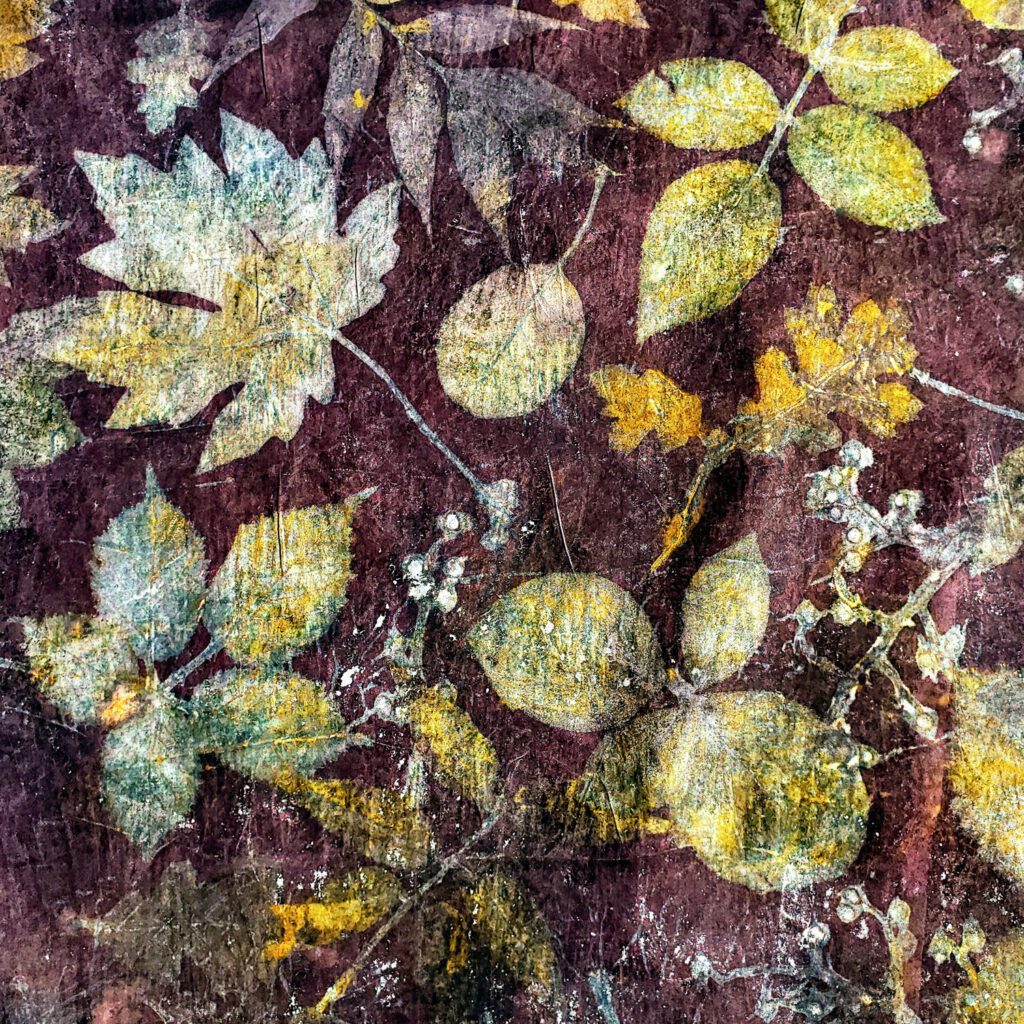 With a background in ceramics and printmaking, I took up felting and fabric design over 10 years ago when I discovered my mothers "stash" of wool and yarn leftover from her days as a weaver and spinner. I just feel at home with these materials.
I studied under Sharon Mansfield and Melissa Arnold, and in 2014 I started Artistic Fiber to showcase my work , and to continue to explore fiber arts.Primarily working with wool, silk, fiber and dyes, experimentation is at the heart of each piece, creating unique wearable and 3D art pieces that express the magic of color and texture.
Currently my work has centered around Botanical Printing. Using dyes and tannins inherent in a plants leaves, bark, flowers and roots to print. Each plant has its own unique properties which when presented with mordents, tannins and dyes will leave behind the plant's own signature. After each piece is bundled and steamed, the chemistry reveals its magic.I enjoy experimenting and playing with the endless possibilities, and discovering something new every time. It is an exciting journey. I hope you will enjoy viewing my work.
Textiles: fiber, silk, cloth and wearable art