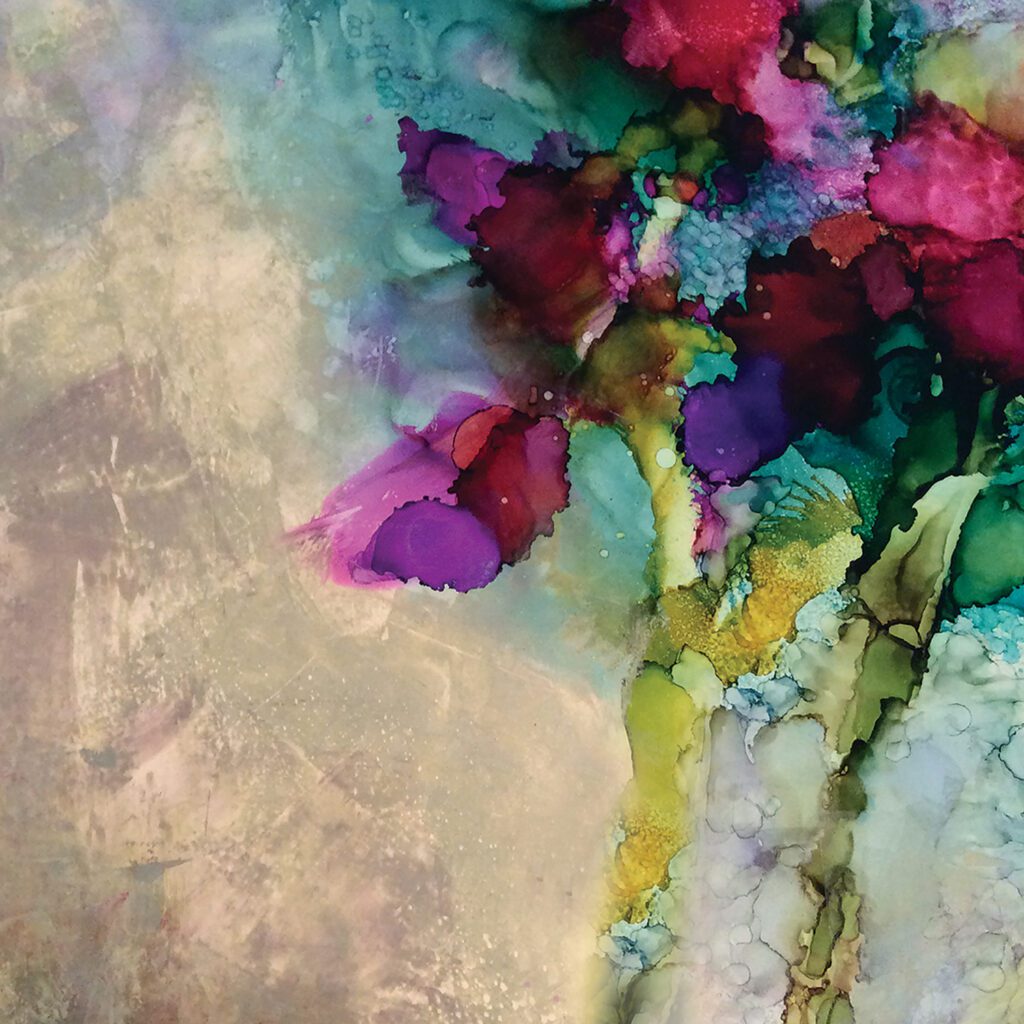 "I've always had an emotional response to color and texture.
I feel it, see it, paint it and I find it's not the "what" of the painting, but
the "how"…I think that is why multi media, in all its varied forms, has
become so much a part of my creative journey."
A native Californian, I have lived in the Sacramento area for over 40
years. I have been a graphic designer since 1975, and currently the
owner of IQ Design, Inc. In 2013, I was very fortunate to open Gallery
iQ…a dream come true…where I combined business and passion while
discovering a whole new side of the business of art.
I have responded to color since I was a little girl – visually and emotionally
– so after 25 years of being in graphics, I finally decided to follow
a heartfelt passion and start painting.
Through classes and workshops, I began my journey discovering the what
and how of painting…style, medium, light, value, composition, and
the "magic" that makes a painting sing. "There is still so much more
to explore!" What I discovered is that your medium is your voice…
your sense of design and color is instrumental in determining your
success.
I have been involved with Rocklin Fine Arts for over ten years, serving
as president and vice president. I have participated in the Placer Arts
Studio Tour, been an award winner at several regional shows, judged
at the California State Fair Student Graphics venue, Western States
Horse Expo Art Show, Vacaville Art League, Lincoln Arts, and led
several different critique groups. I taught workshops and classes at
Gallery iQ, and was instrumental in bringing national and international
artists to teach workshops at the gallery. I have chaired, hosted and
curated many shows throughout my art career. I am also one of the
prestigious artists exhibiting at High Hand Gallery, Loomis, CA, and
Auburn Old Town Gallery, Auburn, CA.
Mediums: Alcohol Ink & Mixed Media