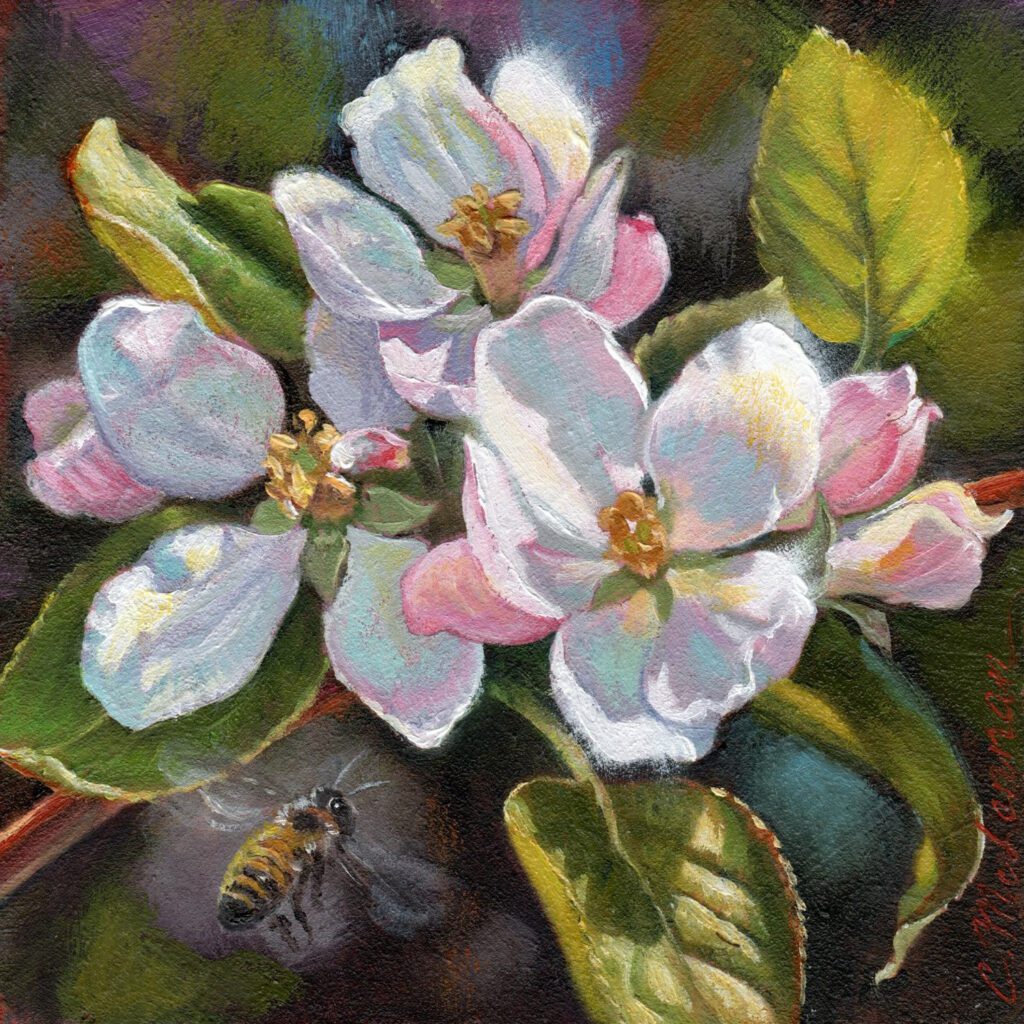 I am a painter. Art is my profession and a life-long endeavor. But, that said, some peculiar things have happened in my life and career that have caused me to recalibrate my relationship with this work.
It's true that art is a journey, not a destination. Just as in life, there are many paths and no clear roadmaps–frustrating for people who like to know where they're going. But another truth I've learned is that, "We plan, and God laughs." This applies both to careers and often to individual artworks as they progress and sometimes end up not where we expected. Also, as understanding increases, our tastes change, and growth alters our trajectory.
Like many, I drew and painted from an early age; but I grew up in Siskiyou County where there are no art museums and not much manmade art around. So after college, when I discovered San Francisco's Academy of Art, I thought I had found true north. It seemed an illustrator could both create art AND earn a living. What a concept!
Imagine my chagrin twenty-five years later when traditional illustration had all but died. Not only had computers changed commercial art methods, popular styles had become something I didn't recognize. Like many illustrators, I painted a bit recreationally and, as the illustration market declined, increasingly more seriously. But after illustration, painting was always kind of a rocky, rebound marriage. I found "fine art" could be similarly rewarding and challenging at any level, so for a host or reasons I began to question the whole relationship, and few years ago we broke up.
Partly because of an early interest in law, and partly to prove I wasn't too old to do something else, I returned to school for a degree in paralegal studies, then accepted a "real job" as an estate paralegal. A few months later that position unexpectedly ended, and art remained the elephant in the room. So, after illustrating 13 prior children's books, I wrote and illustrated my own, art and I started dating again, and darned if I'm not still on the journey.
Several years ago a painting mentor imparted a kernel of understanding about the impressionists' use of color and its sympathetic and emotional impact on viewers, which he argued is more important than subject matter or accuracy of drawing. This insight became a permanent challenge and the focus of my approach. Although I am beginning to dabble in abstracts, I will always be a recovering illustrator—not necessarily "a realist," but maybe a confirmed "representational-ist"—and what inspires me most is still color.
Mediums: Oil painting, Mixed media, and Children's books