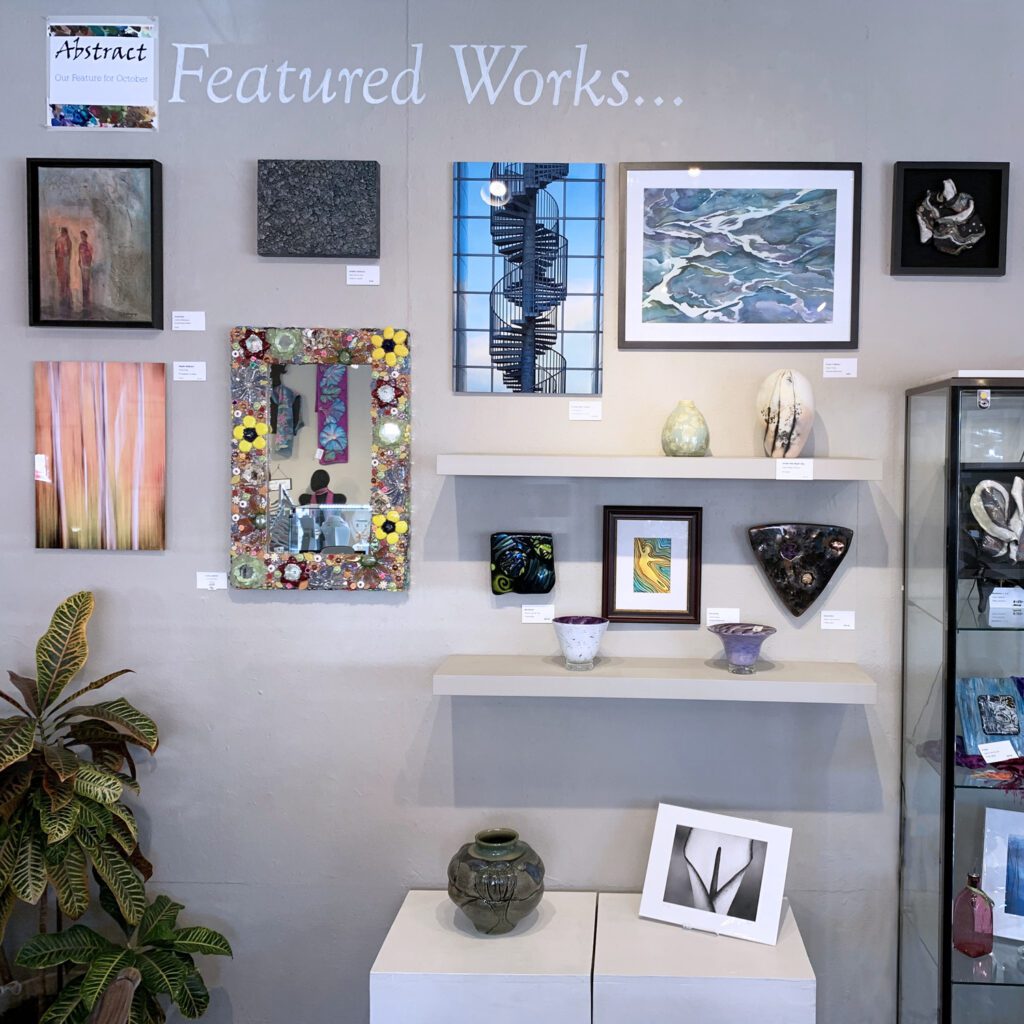 Auburn Old Town Gallery is an artists' cooperative. Established in 1995, the gallery features the works of over 50 local artists who explore a wide range of media.
The City of Auburn was founded during the Gold Rush of 1849. Now you can find new treasures in the Auburn Old Town Gallery. Visit our Gallery and then wander around Old Town Auburn for a taste of history. The gallery occupies what once was the Empire Livery Stables, established in 1864.
Works include: acrylic, oil & watercolor paintings, scratchboard & pencil drawings, jewelry, pottery & ceramics, metal & wire sculpture, photography (traditional & digital), painted silk & batik, fiber art, woodcarving, blown & fused
glass, gourds, pysanky (decorated eggs), encaustics and felting.
Our artists staff the gallery in rotation, so there is opportunity to talk to one or more of our artists and learn about their techniques.
Fifteen Placer Studios Tour artists are represented in the gallery, and the featured theme is "Gifts" for the month of November, so it's a great stop during Tour weekend.
Monday
10:00 am - 6:00 pm
Tuesday
10:00 am - 6:00 pm
Wednesday
10:00 am - 6:00 pm
Thursday
10:00 am - 6:00 pm
Friday
10:00 am - 9:00 pm
Saturday
10:00 am - 9:00 pm
Sunday
10:00 am - 6:00 pm