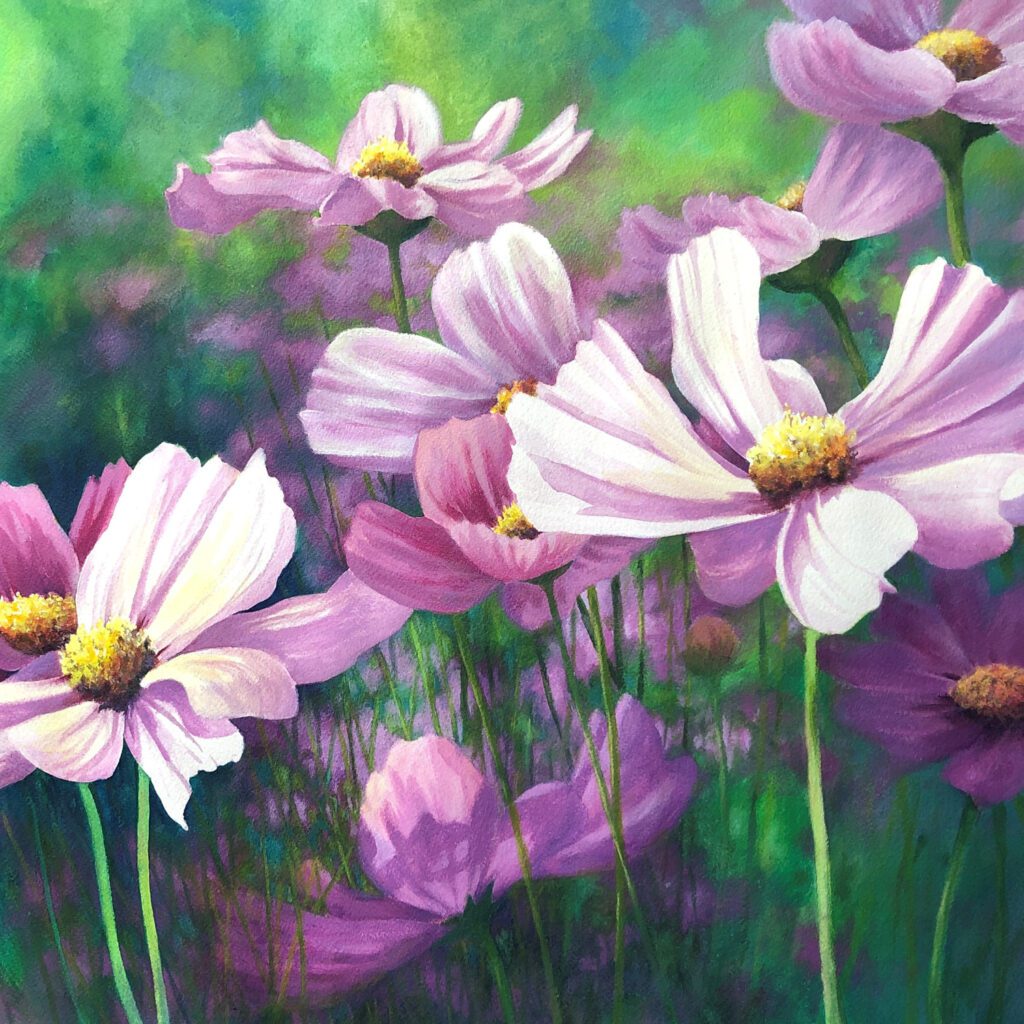 I took one art class in college, and I have been hooked ever since. I
am inspired by nature and the way light can turn an ordinary scene
into something spectacular. Becoming an artist has taught me to
see things that I have never noticed before, like the way light can
dance through the leaves of a tree, or the beautiful patterns
created by a shadow. The most rewarding part of this journey has
been developing the ability to capture the way something makes
me feel, and then witnessing the emotion invoked in the person
viewing it.
Mediums: Oil, Acrylic, Watercolor, Mixed Media, Jewelry