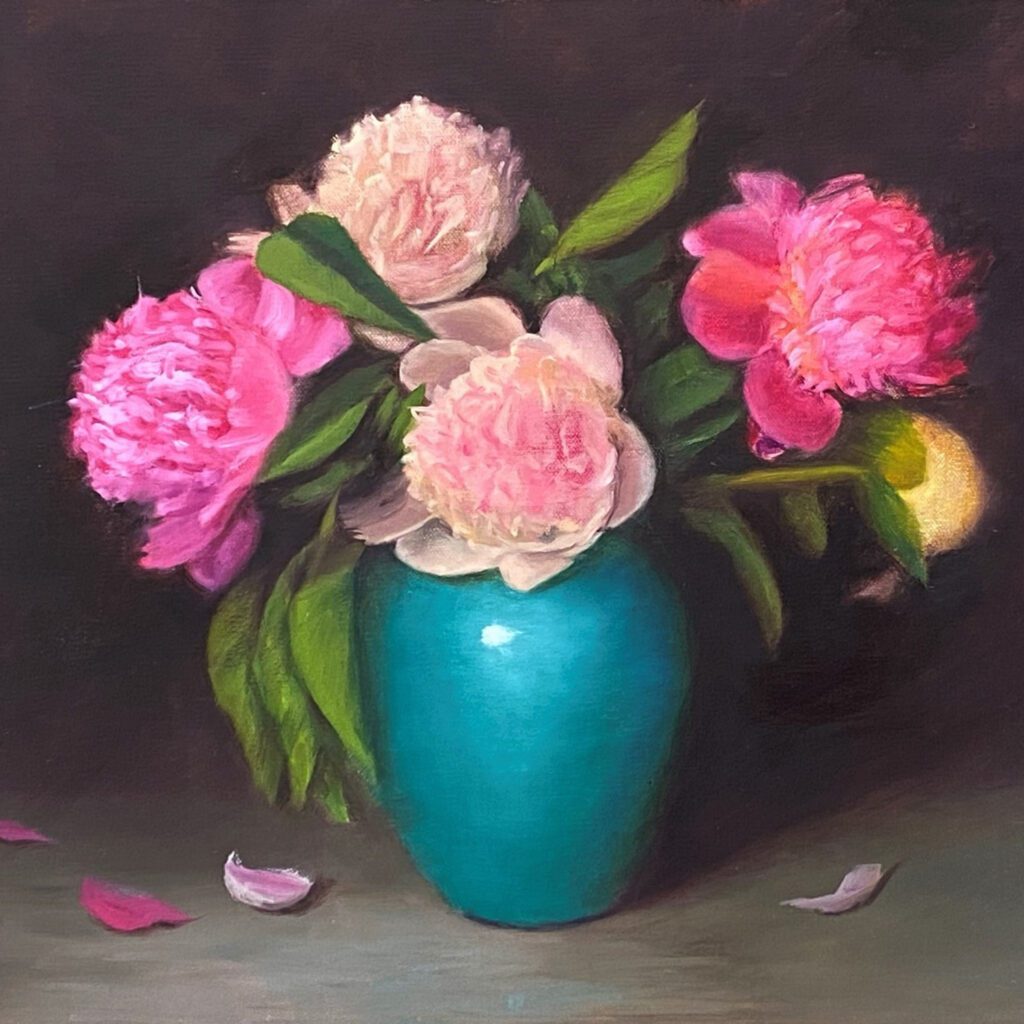 With a love of numbers, order and a background in accounting, Allison assumed that she was not an artist.  But, her mother and her daughter both enjoyed painting and often painted together on their visits, one year Ali joined in and was hooked.
It turns out that the challenges of perspective, shape and value appeal to her mathematical side while the color and light make her heart sing.   Allison enjoys painting in a representational style and is inspired by subjects that have a personal connection, using items from her home and garden, or photos from trips.  She also loves to paint flowers.
As a nod to the encouragement she receives from her family, she signs her paintings with her family nickname, Ali.
Mediums: Oil, Acrylic, Watercolor & Pastel painting