Artists Apply Now
Are you an Artist looking to be involved in this year's Placer Artists Tour?
Find out how below.
"Cosmos" by Andrea Martin
Call to Artists
Please join us for the 29th Annual Placer Artists Tour! 2021 was a success in our inaugural year as an independent organization. This year our goal is to achieve sustainability of the Tour. The Tour provides an excellent opportunity to network with other artists, meet your community, and sell your work. This year the Tour has been expanded to include an optional "Encore" weekend for those artists who wish to be open to the public two weekends. Fill out the application for the largest, longest running regional tour from Lincoln to Colfax and be part of the action. All Placer County resident Artists are eligible.
APPLICATION PROCESS: All applications must be submitted online and are due by 11:59 pm, April 30, 2022. Payment may be made online or by mailing a check to Placer Artists Tour, 100 Harrison Avenue, #282, Auburn, CA 95603-0282.
Applying for a gallery or art school? Click here.
Tour fee is determined by whether the artist elects or declines to volunteer:
$175 for volunteer participation (approximately 5 hours required);
$250 if not a volunteer participant
Application open to all artists living or working in Placer County, and all art mediums. Artists must create their own work or work in collaboration. No kits.
Artists may only submit and show their own work. Artists must agree not to exhibit, sell or host artists not officially registered on the tour in the space over which they have interest or control.
It is recommended that participating artists exhibit a minimum of 15 pieces of original art, created within the last three years.
All studios/artists are responsible for their own insurance.
All studios/artists must hold or apply for a California Sellers Permit through the CA Dept of Tax and Fee Admin istration https://www.cdtfa.ca.gov/taxes-and-fees/faqseller.htm .
We need your help! Artists must be willing to volunteer a minimum of five hours on a regional committee or sub committee. If the artist prefers not to volunteer the entry fee is $250.
Artists must meet ONE of the following location eligibility requirements:
a. Have a home or art studio in Placer County that is suitable for public access and display. We reserve the right to decline or change sites for any studio that it deems inaccessible or unsafe to the public. We will assist these artists in locating placement on the tour.
b. Have a year-round working studio within a gallery.
c. Be willing to be placed in an eligible group location.
Before beginning the online application, read through the Call to Artists, Photo requirements, Artist Statement Guidelines & Application Checklist (links above in "Artist Resources") first. They outline important criteria about Photos and your Artist Statement.
If you haven't done this yet, STOP & do so before beginning the application process.
Placer Artists Tour
ARTIST APPLICATION
ALL Artists please apply here for the 2022 Placer Artists Tour.
Artist Fees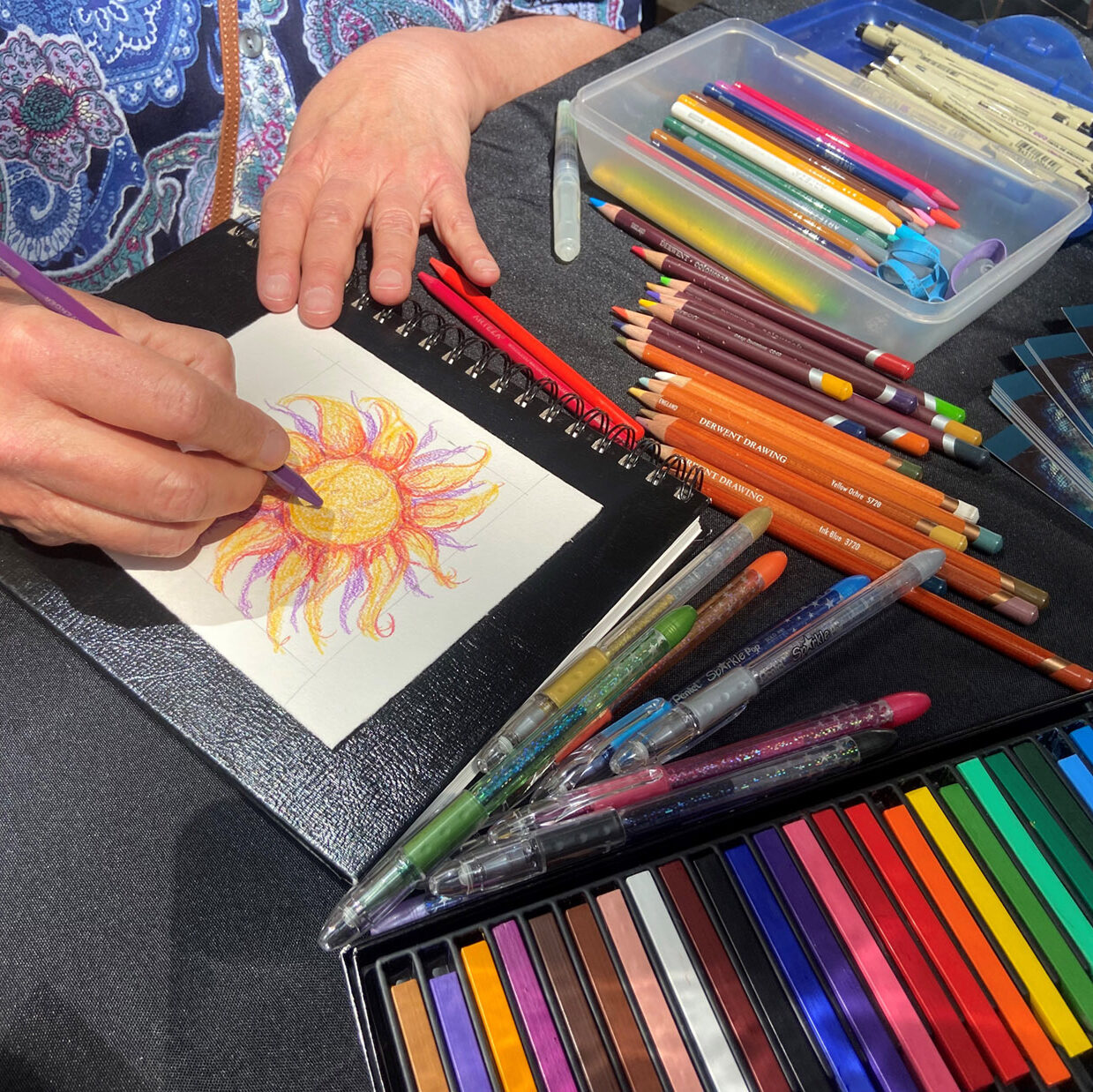 Our Mission
To showcase the vast array of talented visual artists throughout Placer County
To celebrate visual artists creating works in all mediums
To educate the community and visitors on how artists create their works
To offer opportunities to purchase art