Artist

FIRST Weekend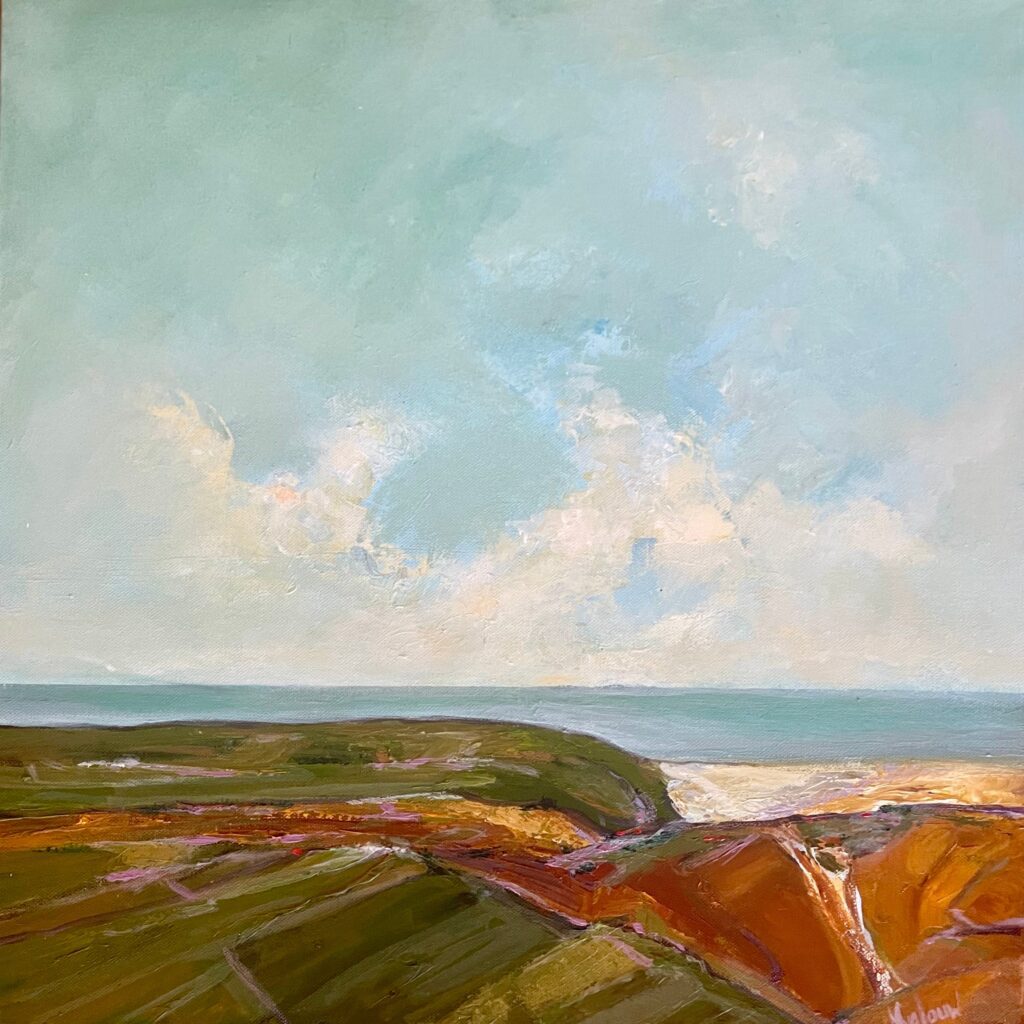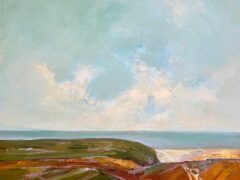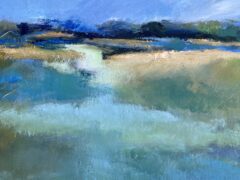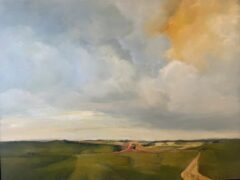 Open by Appointment Year-Round
Yes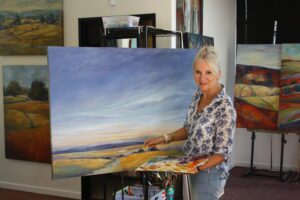 Mya Louw, originally from the Netherlands began her formal and classical art training at thirteen after
being overawed by the mammoth work of Rembrandt's "Nightwatch". Low is a graduate in Fine Art
from Rhodes University, South Africa and she has further studied Fine Art at the University of the Witwatersrand,
Johannesburg. She forever continues her studies in Oil, Pastel and Acrylic in the exciting and
frustrating quest for an "ultimate painting".
The award winning artists' earlier work was largely influenced by the Dutch School and later, by the
bright colors of the African Landscape. Now she is known for her large landscapes, slightly
abstracted, filled with vivid color and joy, executed in oil, pastel or acrylic either with palette knife or
brush. The work portrays the essence of the vast and beautiful terrain of California that she now calls
home these last 30 odd years.
Her work may be found in private and corporate collections in the United States, Holland, Switzerland,
Australia, New Zealand, Zimbabwe and South Africa. Amongst her clients are American Express, UC
Davis, Mercy Hospital, Kaiser Permanente, Panatoni Ventures, Sutter, Capital Builders, Transworld and
BP South Africa. Louw has been a Crocker Art Museum Auction invitational many times these last 25
years, and has had many shows locally e.g. one man show @BlueLine Gallery, CA. And Constantia,
Cape Town. On his 90th Birthday, Louw was fortunate to be invited to participate in a 2 man show with
the late Gregory Kondos.
Medium: Drawing, Oil, Acrylic & Pastel painting