Artist

BOTH Weekends
Fused Glass, Jewelry, Mixed Media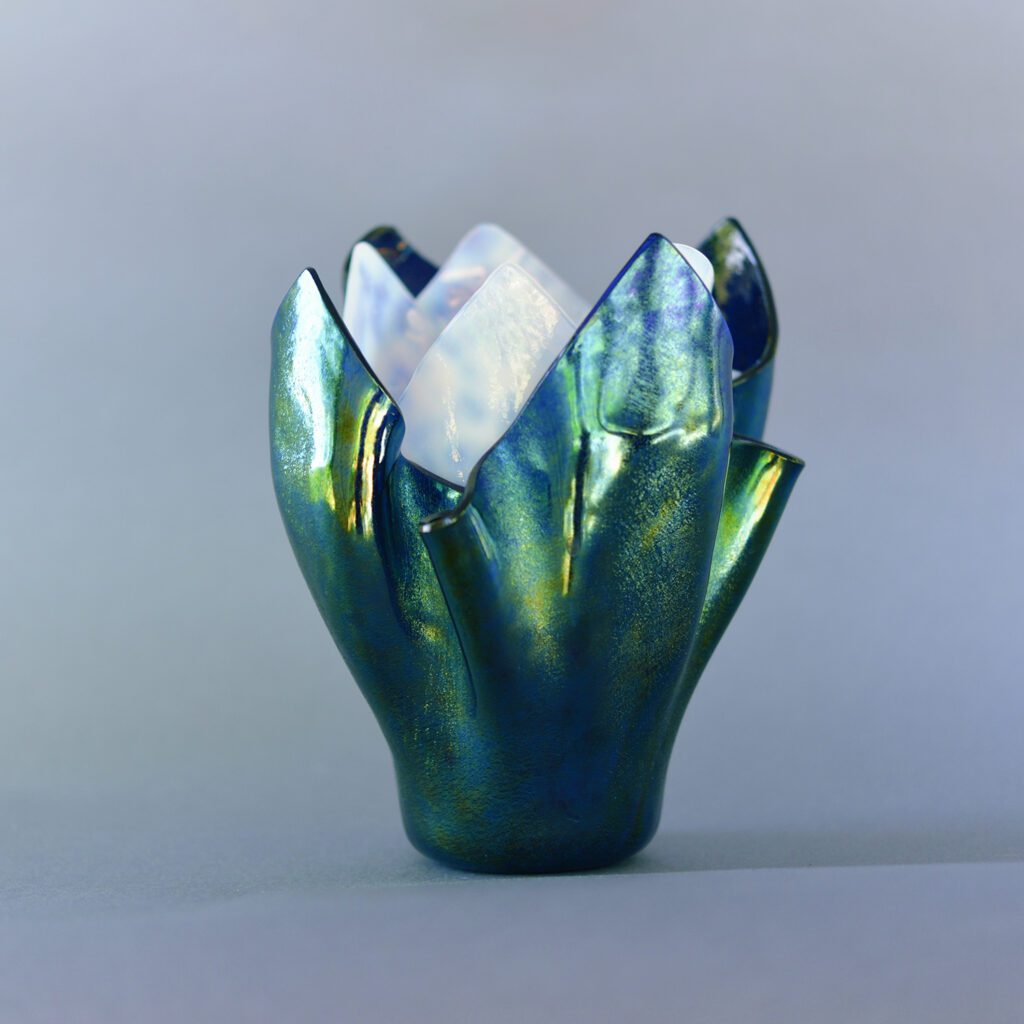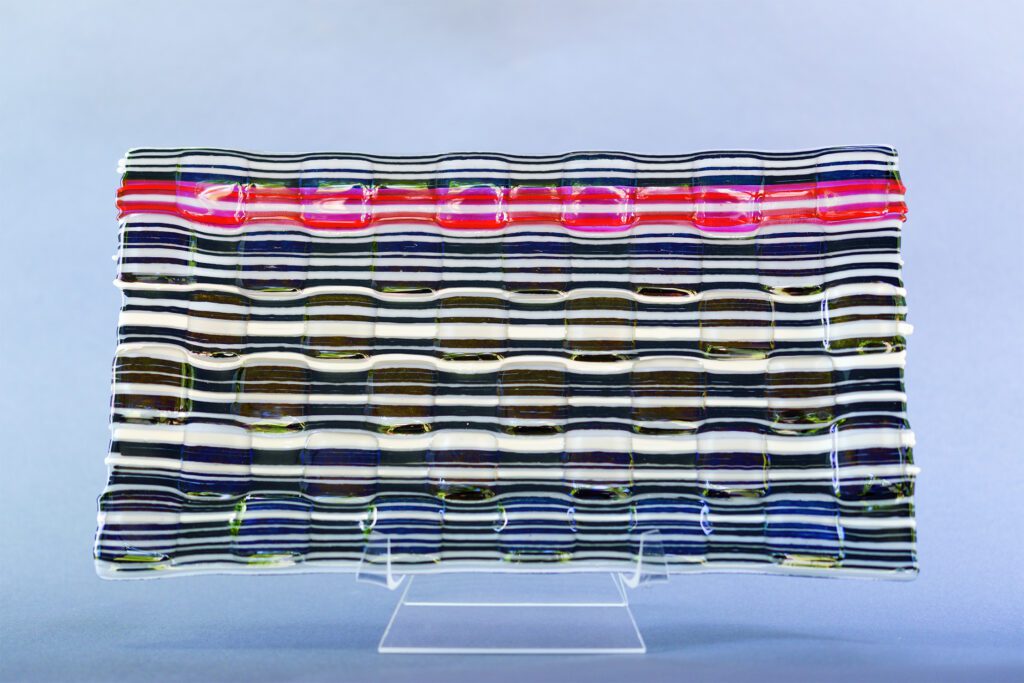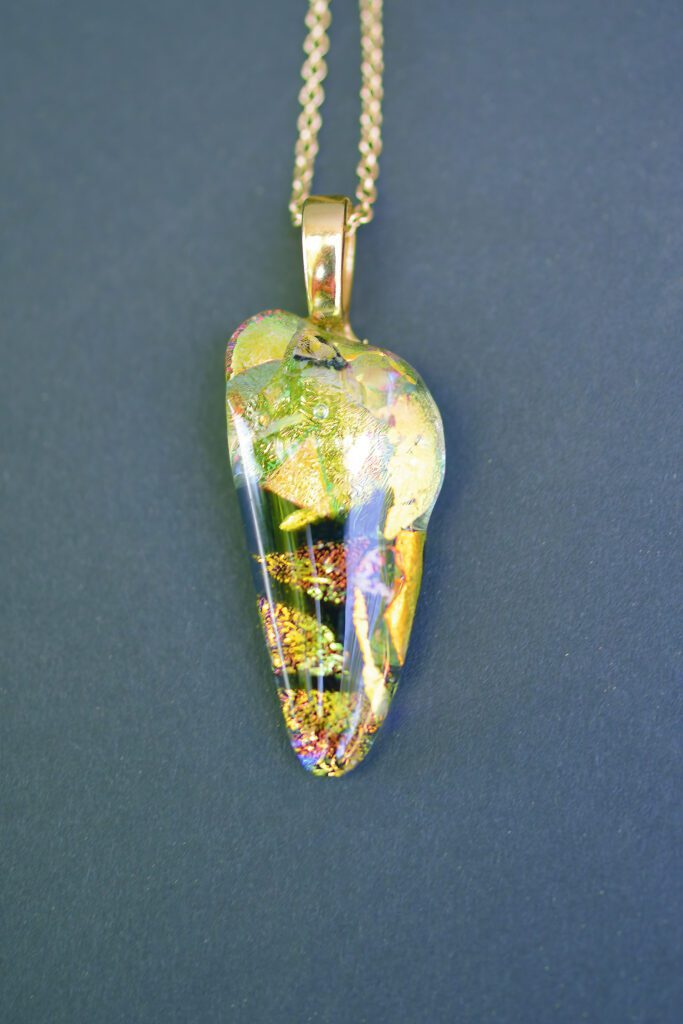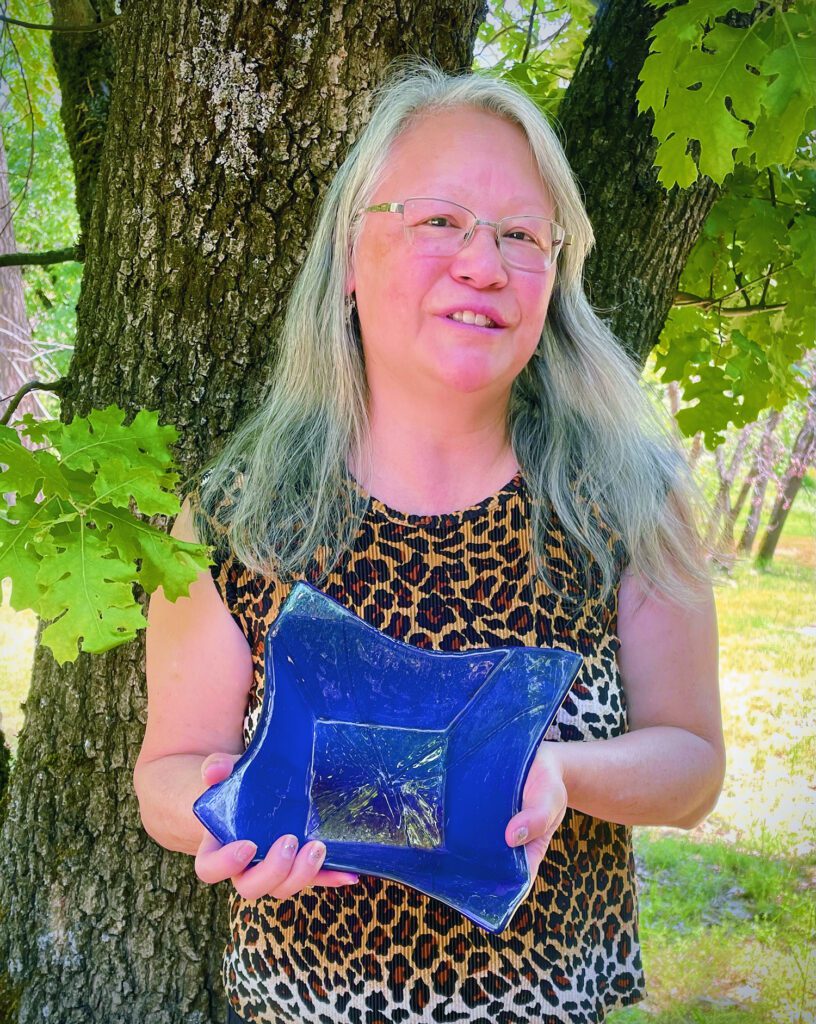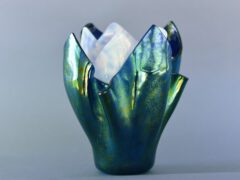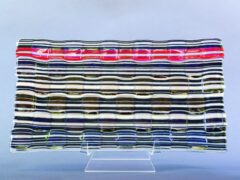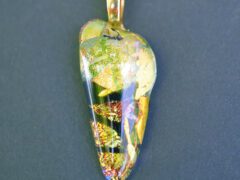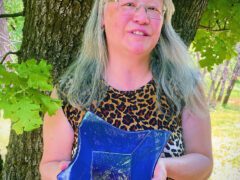 Open by Appointment Year-Round
Yes
How hot is the kiln? My glass art is kiln formed in an electric kiln with temperatures between 1250 and 1900°F — different temperatures and time for the kiln forming process I have chosen. I like to experiment with inclusions – from copper sheet and copper wire to gold leaf; and flowers and leaves to ash; as well as reactions between the copper and sulfur ingredients of glass. You might look at one of my artworks and wonder what is in there?
Fascinated by the interactions of color, intense heat, light, shape, texture, chemical reactions and inclusions, my glass creating style is continually evolving as I innovate with glass art and the process.
Kiln forming glass is a very dusty and dirty process with many steps of grinding, cutting, polishing with tools and firing in a kiln. Once completed, shimmering with color, art glass deserves the spotlight in your home.
Linda works in fused glass, mixed media, jewelry, alcohol ink, and photography.