Nicholson van Altena Glass
Artist

FIRST Weekend
Blown Glass, Metal Art, Sculpture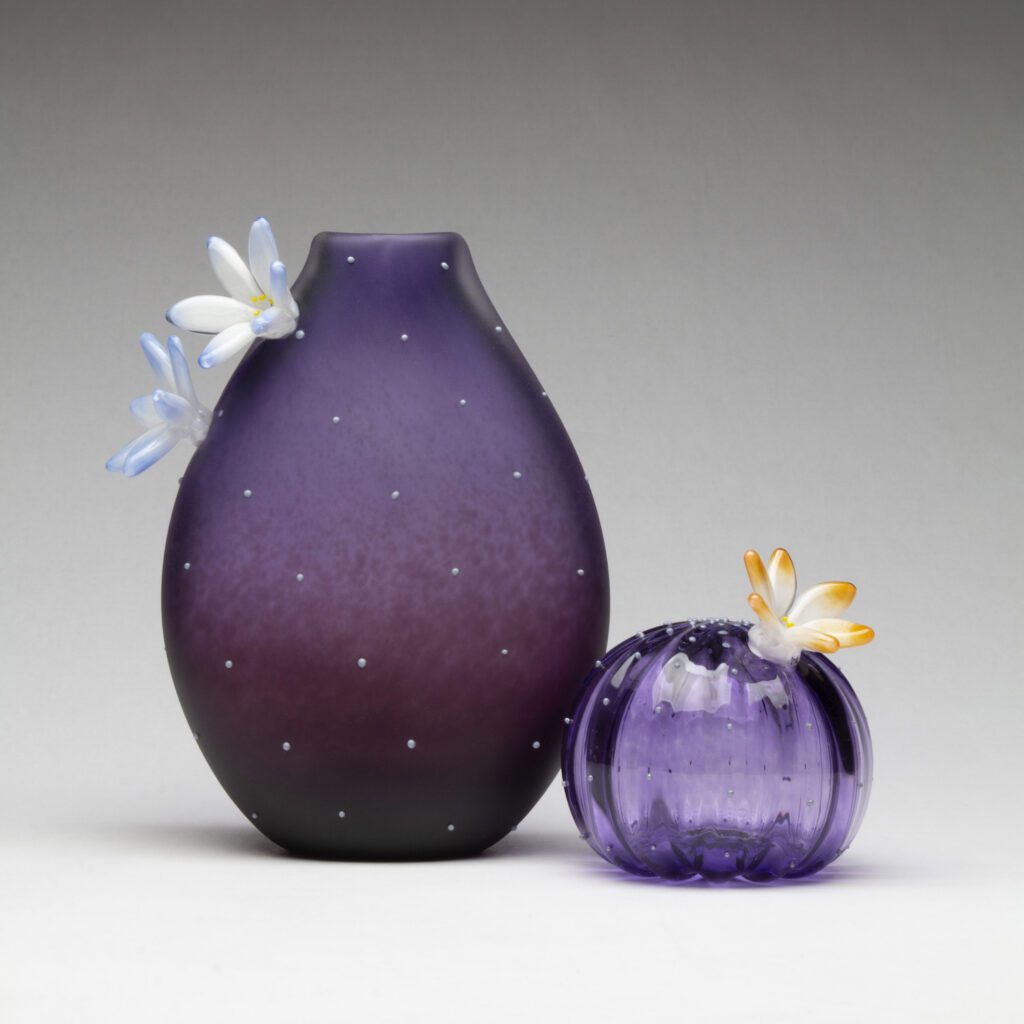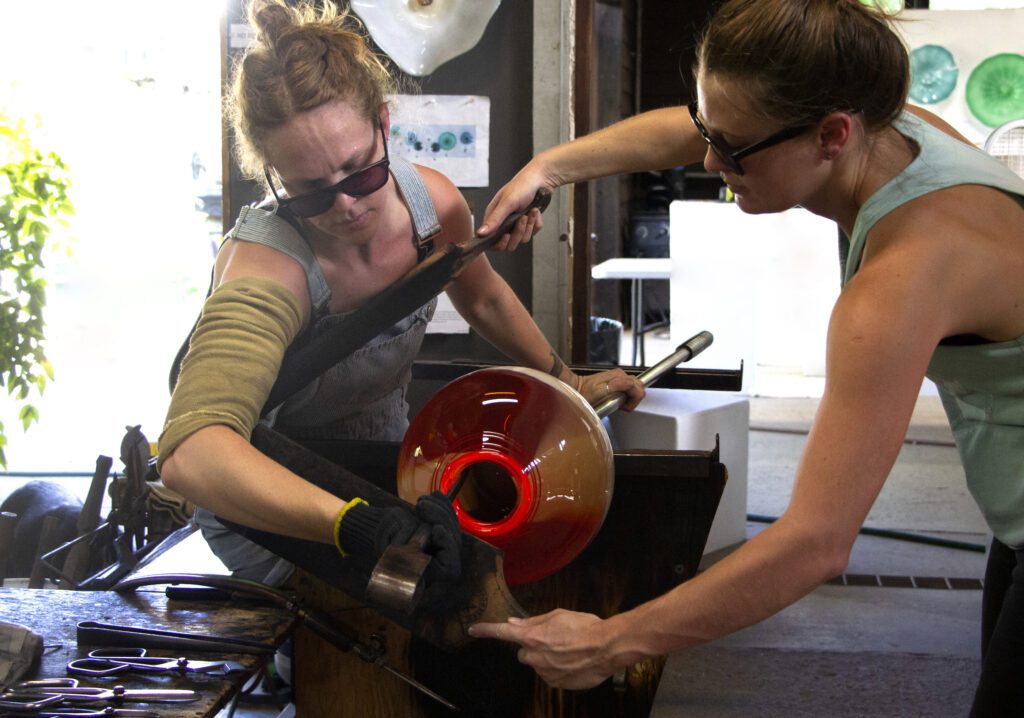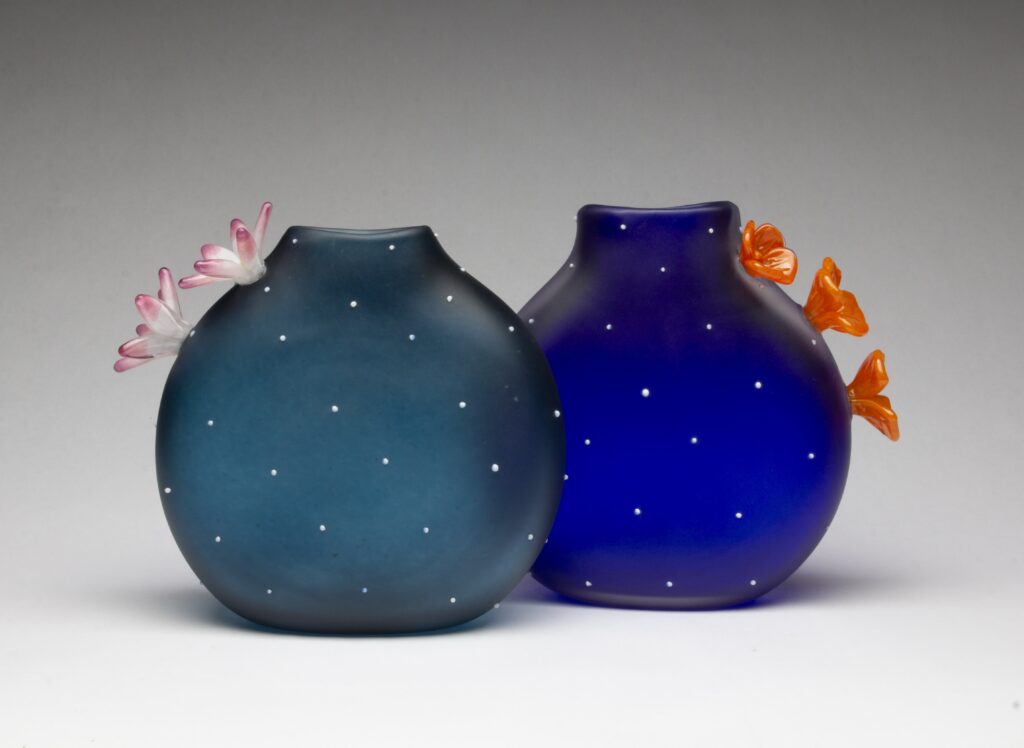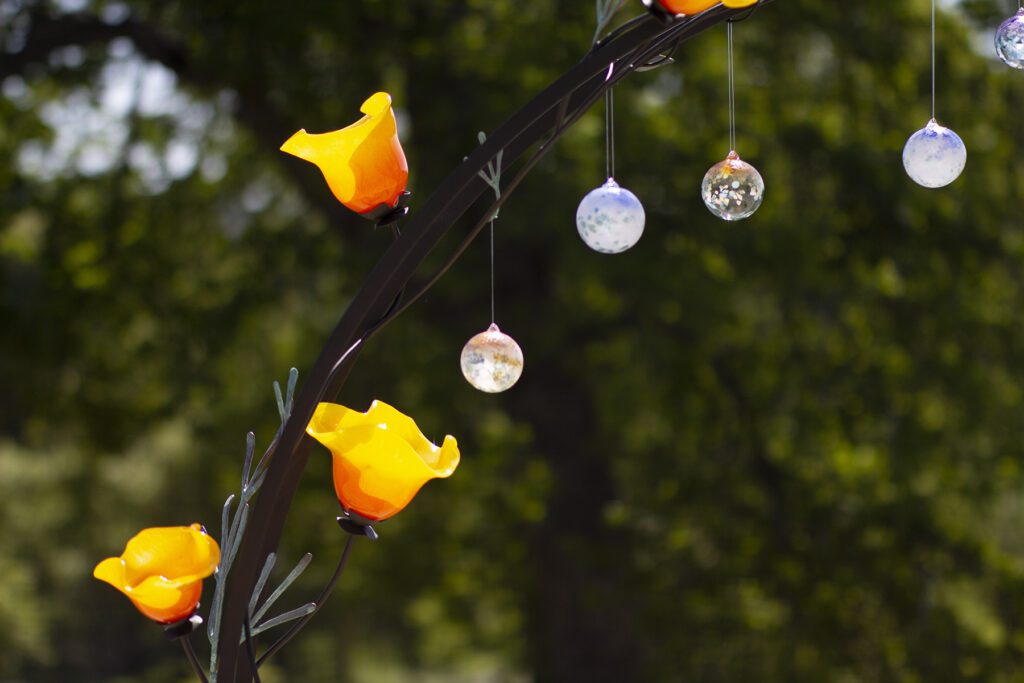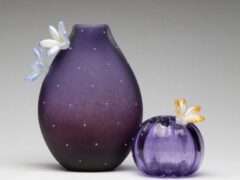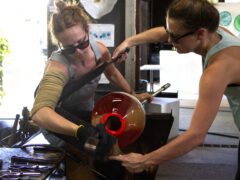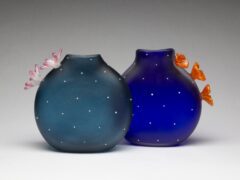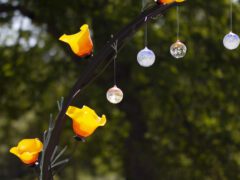 Nicholson van Altena Glass
Open by Appointment Year-Round
Yes
Nicholson van Altena Glass was founded in January 2018 by Hannah Nicholson and Alana van Altena, second-generation glass artists located in the foothills of the Sierra Nevada. Growing from close childhood friends to professional partners, the two women have developed unique collaborations that reflect their mutual love for the natural forms and sweeping landscape of the Californian wilderness.
Hannah and Alana graduated from University of California, Santa Cruz with degrees in art and anthropology, respectively. Both completed five-year internships under Rick and Janet Nicholson of Nicholson Blown Glass, and as the young women received this hands-on education, they developed a passion for the unique process of manipulating molten glass. In 2013, Alana attended an immersion class at The Crucible, an industrial arts school in Oakland, and in the fall of 2017, Hannah and Alana participated in workshops with renowned artist Karen Willenbrink-Johnsen.
Since forming, Nicholson van Altena Glass has had the honor of being part of several juried auctions and exhibitions. These include The Crocker Art Auction, The PBS KVIE Art Auction, Craft Nouveau: An International Fine Craft Competition, Membership Medley at Blue Line Gallery – where they received an Honorable Mention, and the National Mother Lode Art Exhibition – where they received an Award of Excellence. They have also been a part of the Palo Alto Clay & Glass Festival, the Clay & Fire Festival in Lincoln and the curated shows: 'Earth Elements' at High Hand Gallery in Loomis and 'Sublime Succulents' at The Gallery at 48 Natoma. Their work is on display in the High Hand Gallery in Loomis, and can also be viewed in their studio which is open by appointment in Auburn.
Mediums: