Creekside Silk - Merridee & Keith Smith
Artist

BOTH Weekends
Batik, Textiles, Wearable Art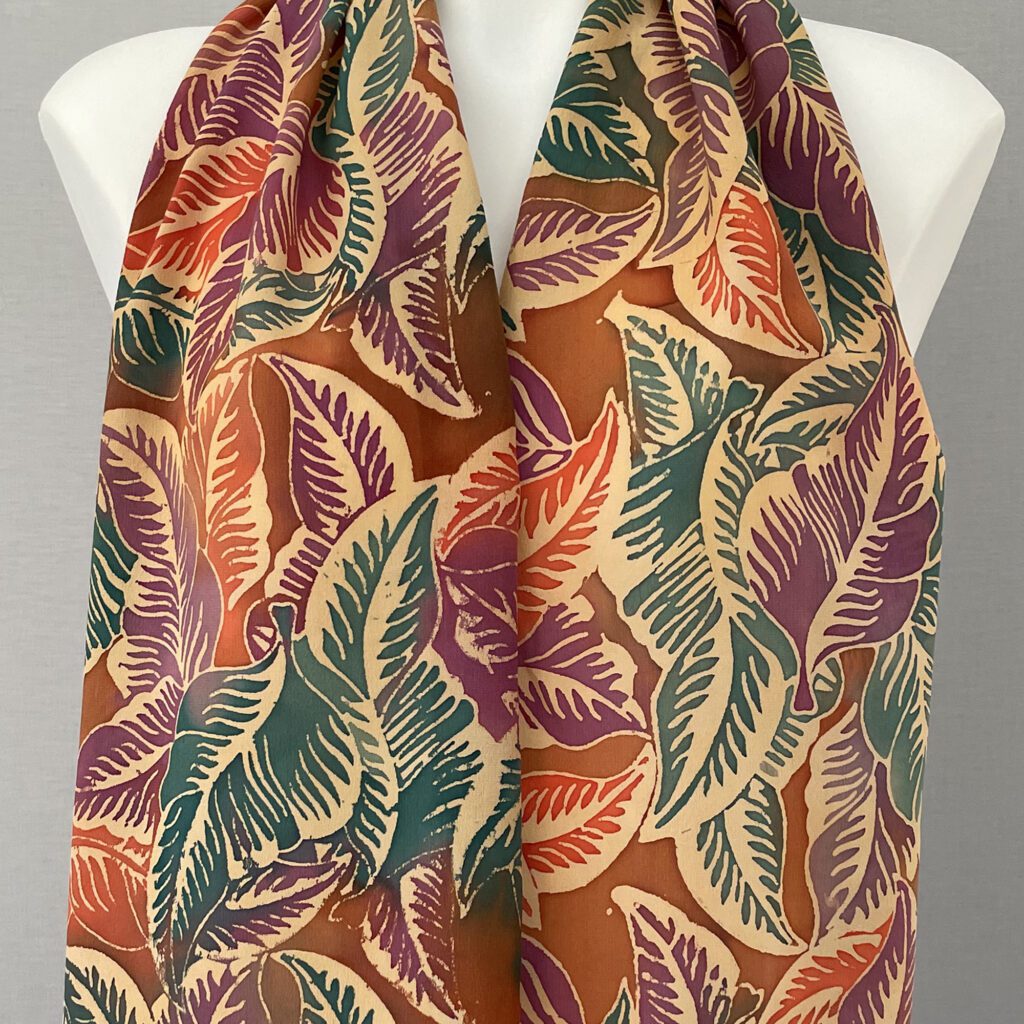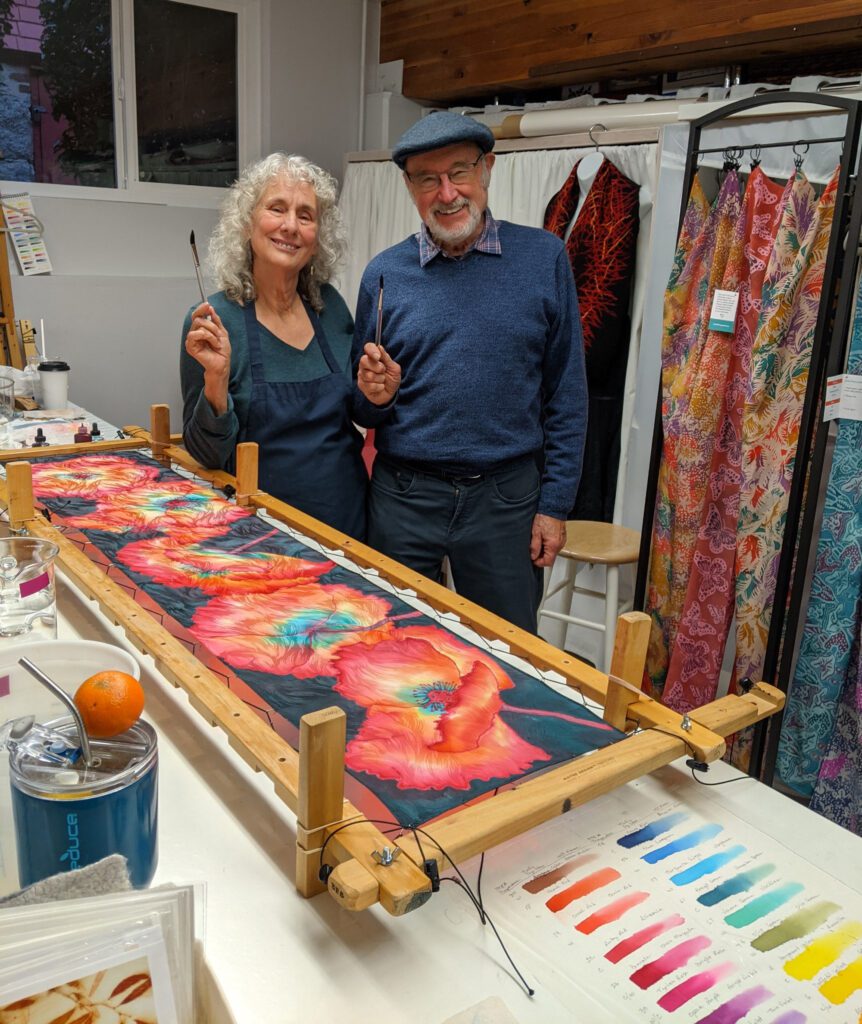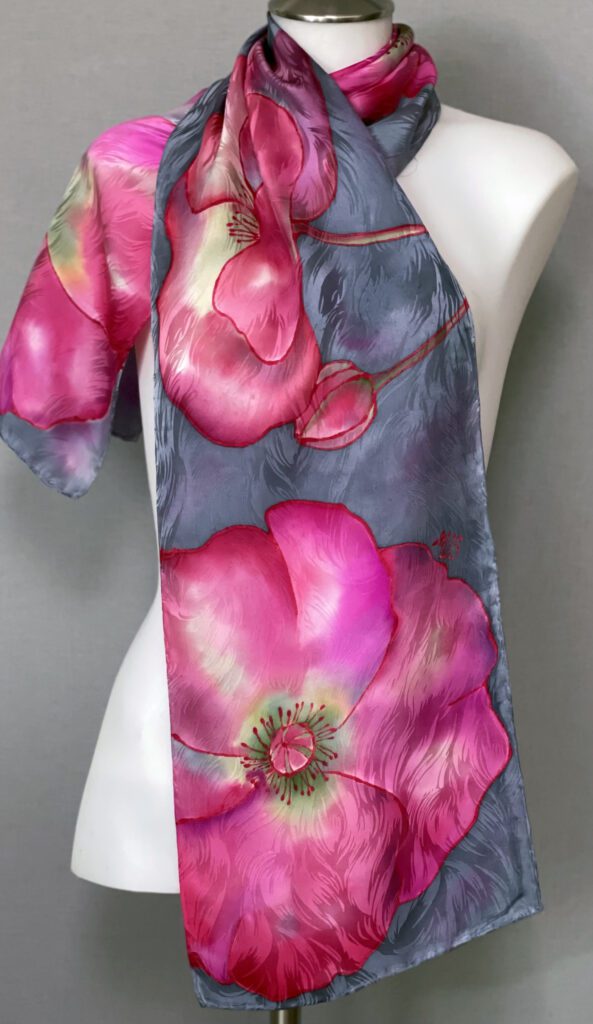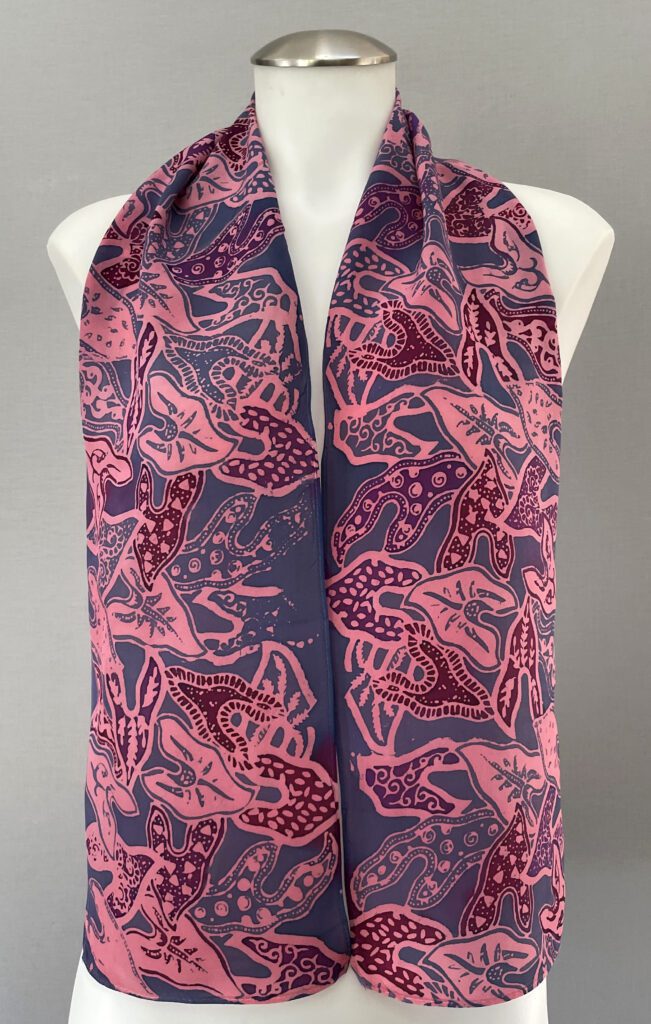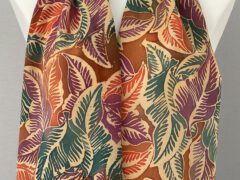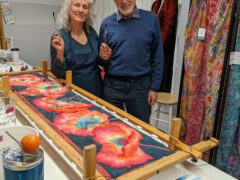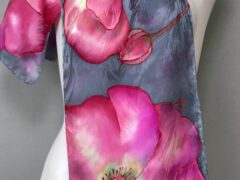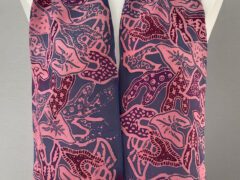 Creekside Silk - Merridee & Keith Smith
Open by Appointment Year-Round
Yes
Merridee and Keith Smith of Creekside Silk work and play together in their wax studio at home and in their art studio at St. Luke's in Auburn.
Merridee began her artistic journey with her love of fiber arts – the history, beauty, tactile quality, variety – the common thread that links her hands to those of so many in the past. Her work mainly focuses on silk painting, sometimes incorporating batik, and also felt making and botanical printing.
While accompanying Merridee to the world Batik Conference in 2005, Keith became enthralled with the use of wax and the Indonesian batik copper printing blocks known as 'tjaps.' There the couple met batik artists Agus Ismoyo and Nia Fliam and subsequently spent a month honing batik techniques in their studio in Yogyakarta, Indonesia. Keith uses the traditional techniques and tools of Indonesian batik to create modern, abstract interpretations of nature. Merridee's work is more representational and reflects the beauty outside her door in the Sierra Nevada foothills of California as well as by the gardens and scenes from her travels. They collaborate in all aspects of their creative processes, especially in the creation of display pieces that incorporate both of their skills.
Merridee: merrideejoan.com
Keith: placerarts.org/art-directory/keith-smith