Artist

BOTH Weekends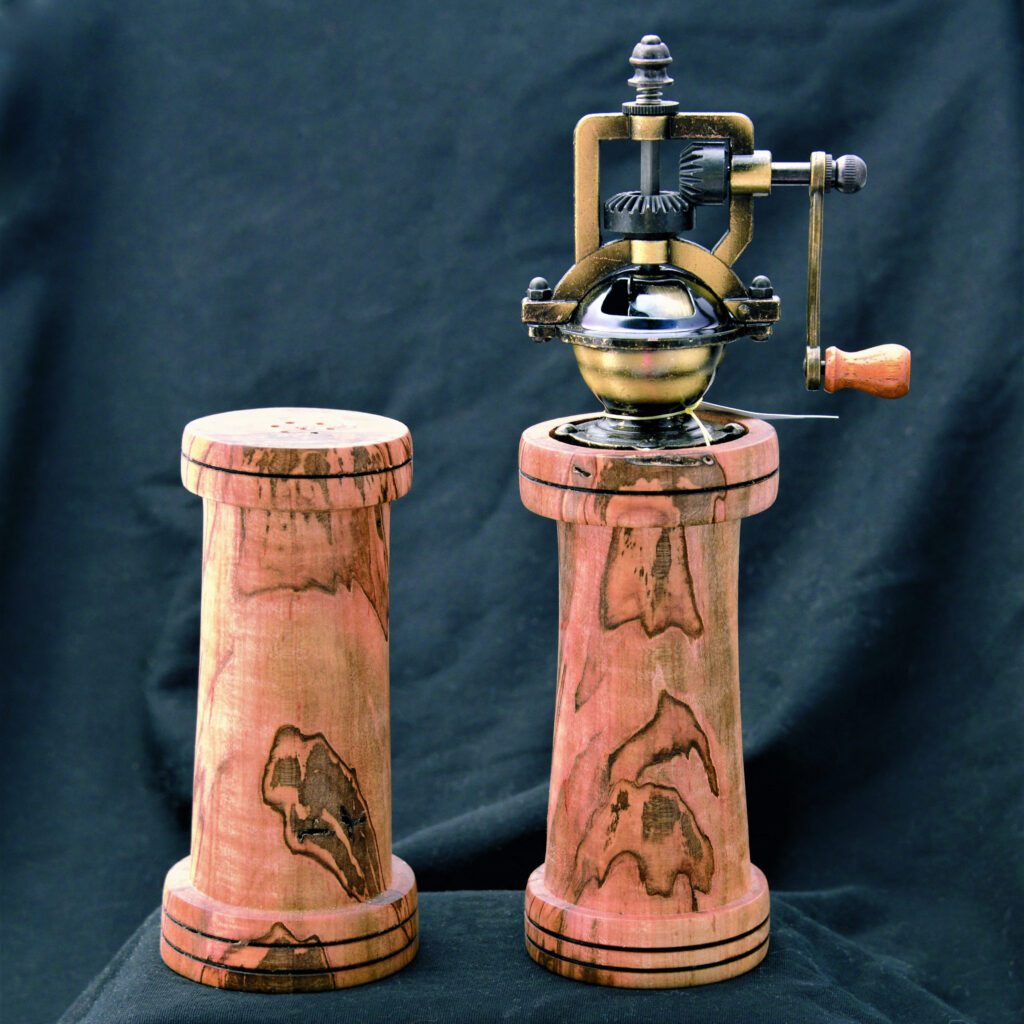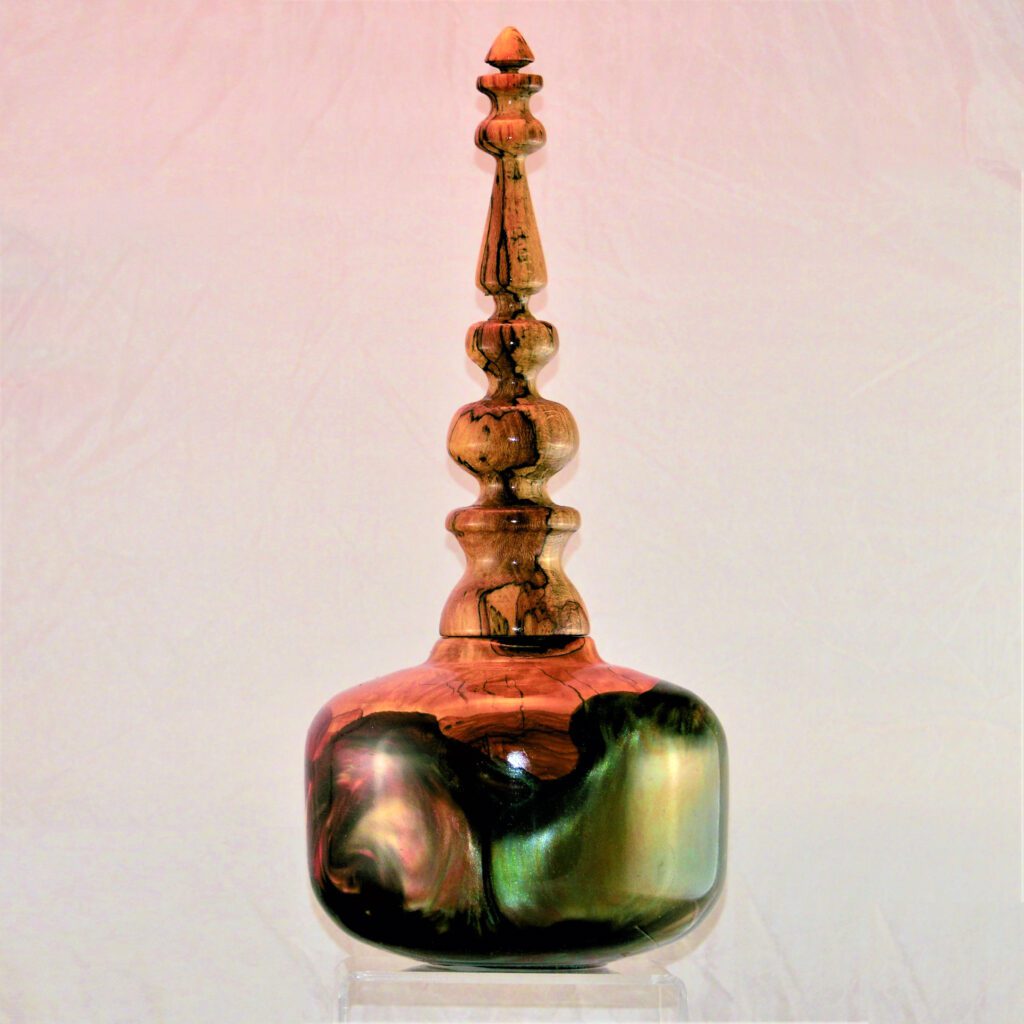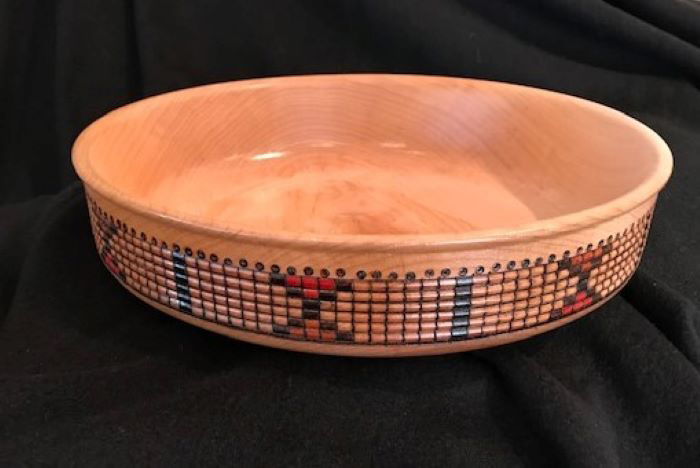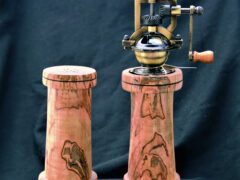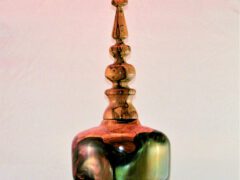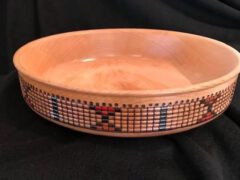 Open by Appointment Year-Round
Yes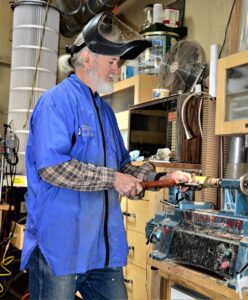 As a wood worker most of my life, wood turning was always
something back in my mind as a hidden passion.
Once I bought my first lathe, it was clear to me that this was within me
all along. I let a piece of wood talk to me, to tell me what it needs to
become. As I turn, the conversation continues, and the results are a magic
blend of creativity and technical ability. Experimenting with different woods
and products to reveal refreshing images is always on my mind.
It seems I'm most known for my pepper mills and handled
kitchen items, perhaps since I sell hundreds each year. And while I love
working on those, it's a very different process doing production work and
creating a gallery piece.
With my resin pieces, color and selection of wood start
before I even make a mold. It's a time consuming process and so many variables
in that process can dictate such a surprising result.
I love using Pyrography on my pieces and it can change the
theme dramatically from an otherwise basic piece to something dramatic.  Using inlaid crushed stone is a process I use
often to accentuate some of the features of the piece and give it it's own
uniqueness. Blending many of these techniques can completely change the whole
idea of a "chunk of wood".
As only one of about 80 practicing "ornamental turners" in
the US, I enjoy the intricate detail of Rose Engine turning. It is a slow
process and very methodical, but so satisfying. It's just hard to find the kind
of time it requires.
Whether it's making a pepper grinder, a gallery piece or
using my Rose Engine lathe, it is a pleasing challenge, knowing that each time
I create something, it will have it's own personality. At that it is usable is
just a bonus.
Wood Turning, Pyrography, Rose Engine.
Bigbear_95663@yahoo.com. Web: GrizzlyGallery.com Facebook: Grizzly Gallery
Mediums:  Woodworking, Wood Turning, Pyrography, Rose Engine.