Artist

FIRST Weekend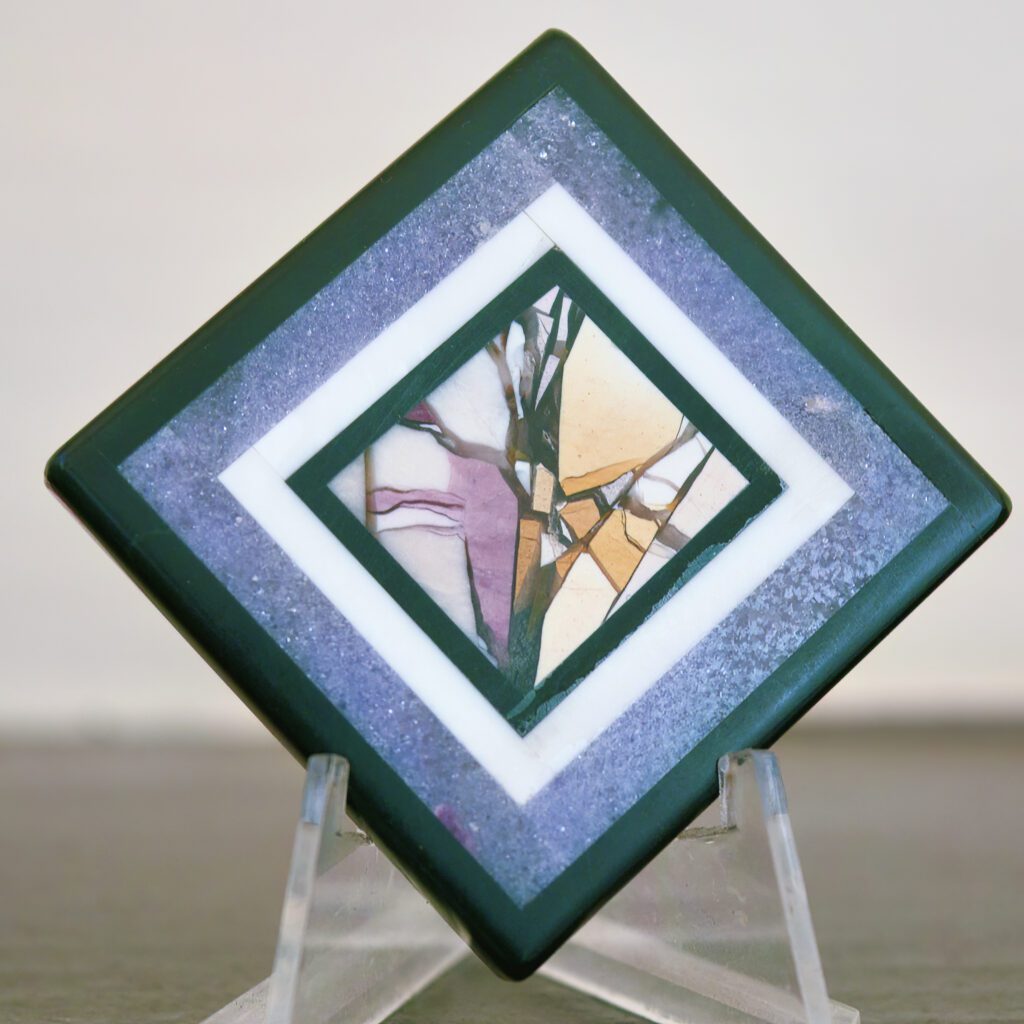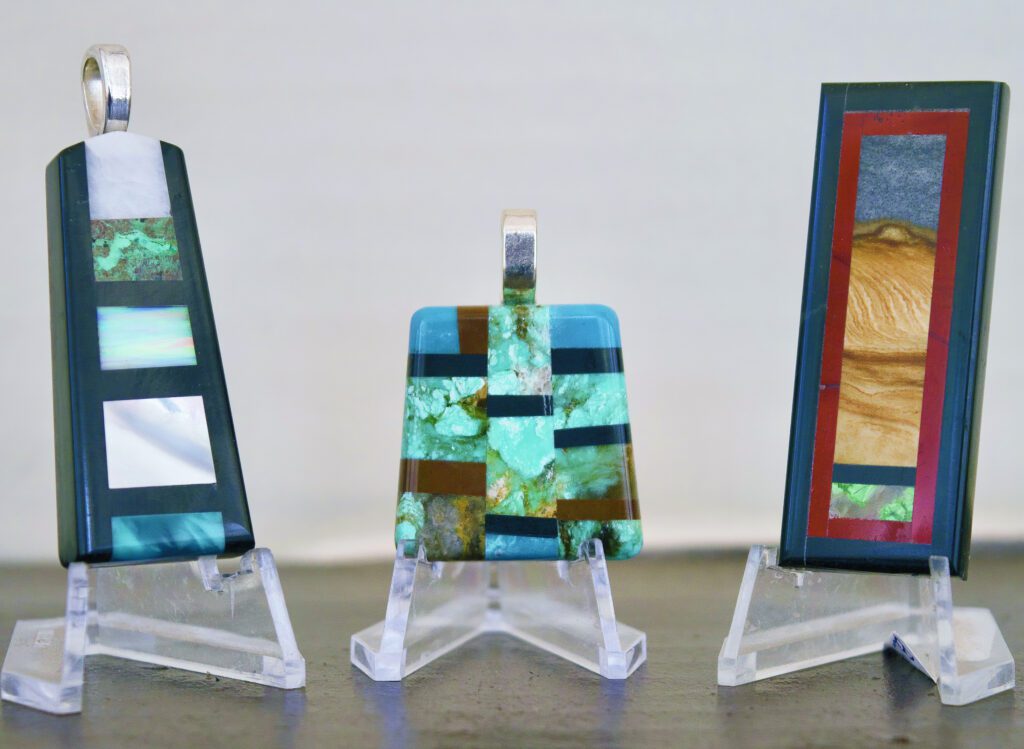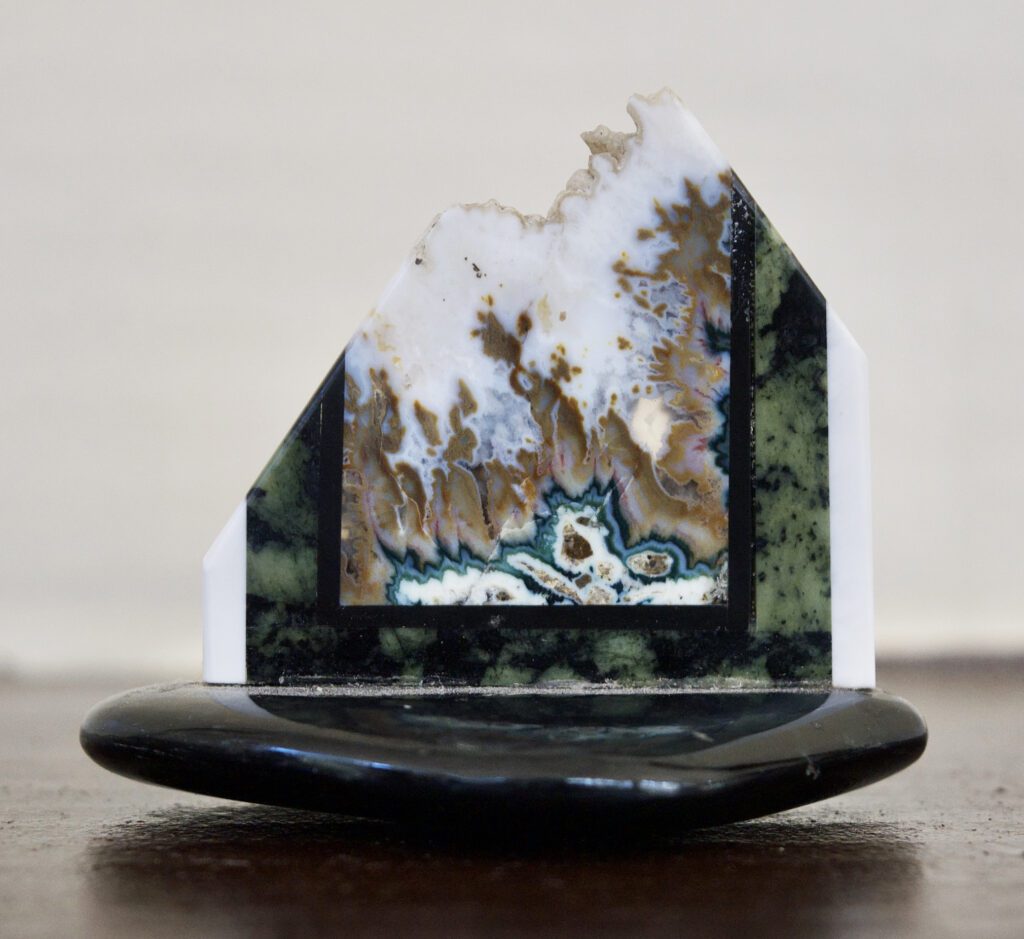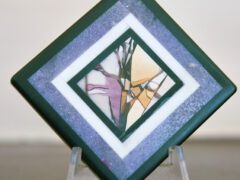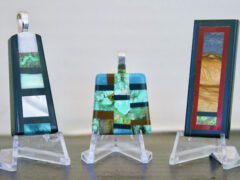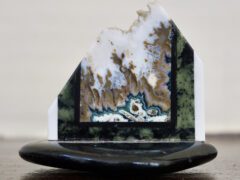 The process of identifying "windows" in a piece of stone and then adhering different types of stone to create a picture or pendant.
Open by Appointment Year-Round
Yes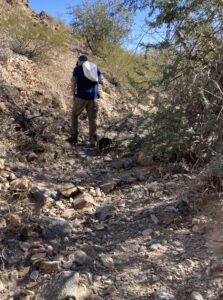 I learned from an early age to appreciate stones and the beautiful pictures that could be found in them. I started rock hunting with my dad in Idaho. He taught me how to cut and shape the pieces and look for the pictures and I began making jewelry from the pieces we found.
In my teens I ventured into other things but kept my eye on rock shows and displays I came across. Fast forward 30+ years and I inherited much of my dads collection. Coupled with the rock saw my wife bought me I was back into something I really did love and appreciate. I saw a demonstration at a rock club meeting on Intarsia (stone inlay) and knew I had to give it a try. I loved it and have spent the following years developing my own style and technique, teaching classes and demonstrating my craft – still looking for the pictures in the stones.
Medium: Semi precious stone