Artist

FIRST Weekend
Assemblage, Hand-pulled Block Prints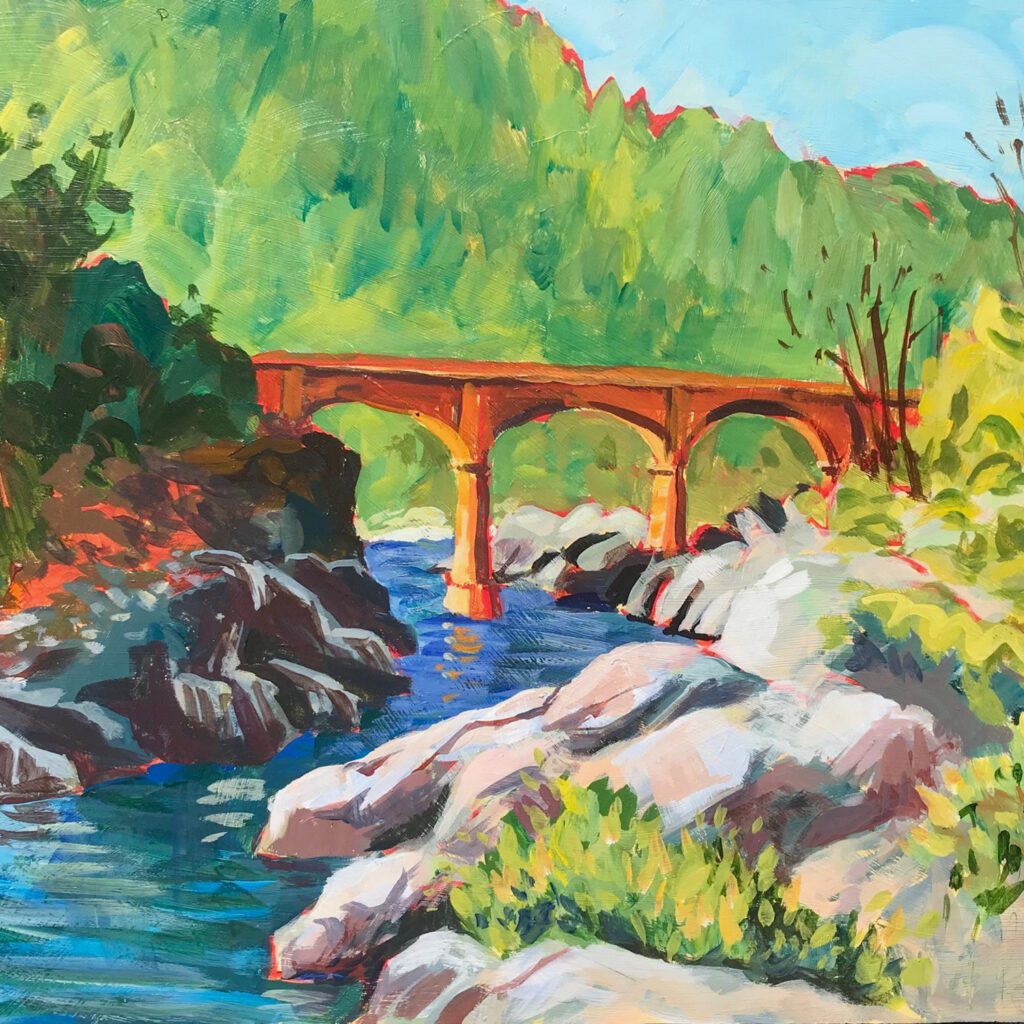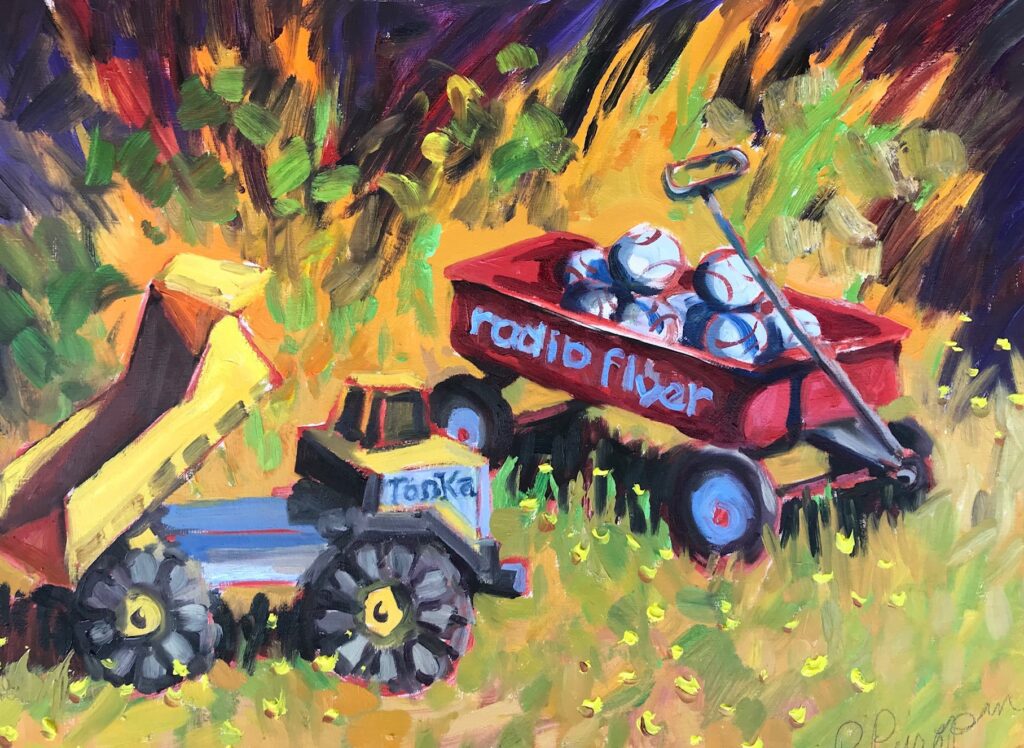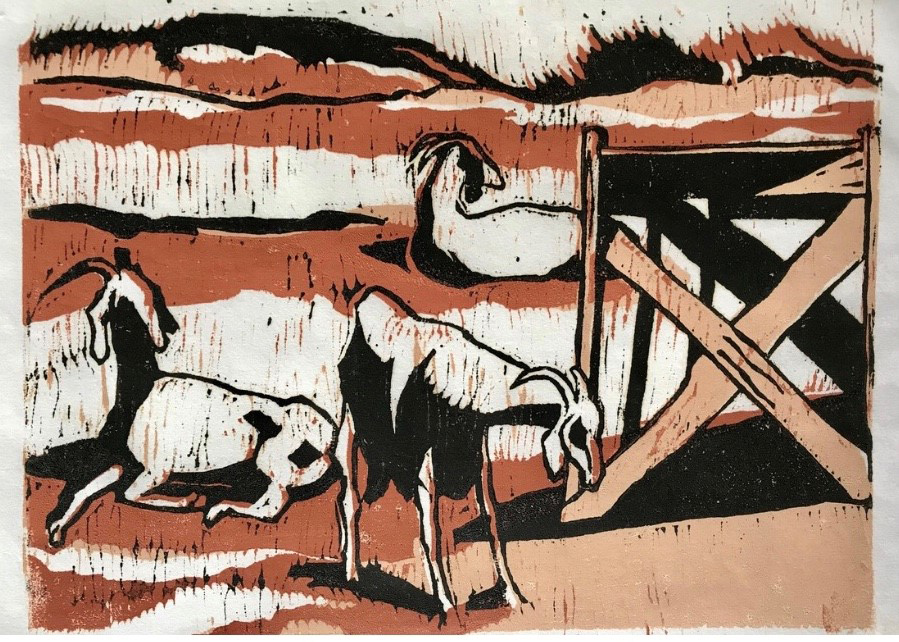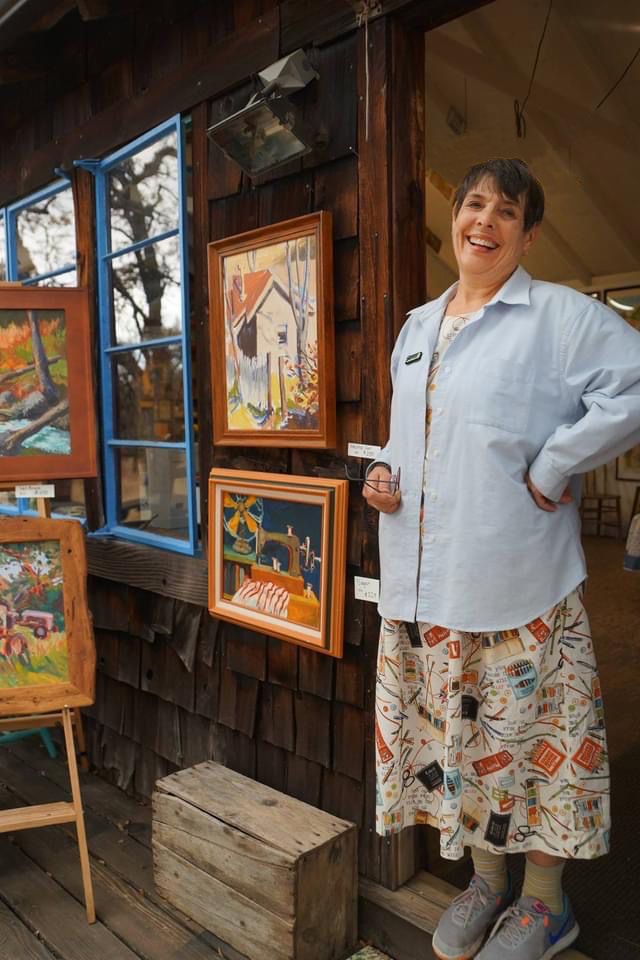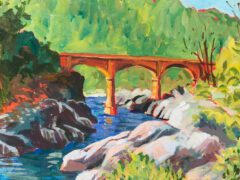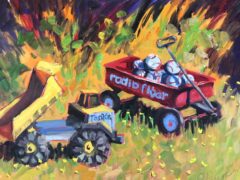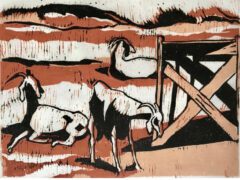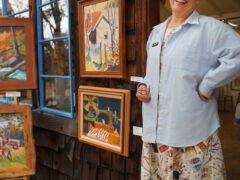 Watercolor, acrylic, oil for adults. 1 and 2 week summer workshops for children. Sip and Paint Events.
Open by Appointment Year-Round
Yes
Patty Pieropan Dong lives in rural Auburn and enjoys working in a variety of media: oils, pastels, watercolors, and woodblock printing. Her subjects include California landscapes, still life, and portraits.
A graduate of Boston University with a BFA in Painting, she has also studied at Boston State College and Suffolk University.
Painting trips to Mexico, Italy, Portugal, and France have provided rich visual imagery.
Disappearing relics are a recurring theme throughout much of her work, capturing abandoned buildings and cars, as nature takes them over. "I like the theme of something that was once part of our lives and is now forgotten."
A member of Auburn Old Town Gallery, Patty has won numerous awards in juried exhibitions, and has had several one-person shows. She was recognized as Placer County Visual Artist of the Year in 1996, and was voted "Best of the Best" in 2003.
An Art Instructor, Patty taught at Del Oro High School in Loomis and the Pohnpei Island High School in Micronesia, and. She has taught private lessons to children and adults from 1986 to the present. Patty currently teaches art at the St. Joseph School in Auburn.