Artist

BOTH Weekends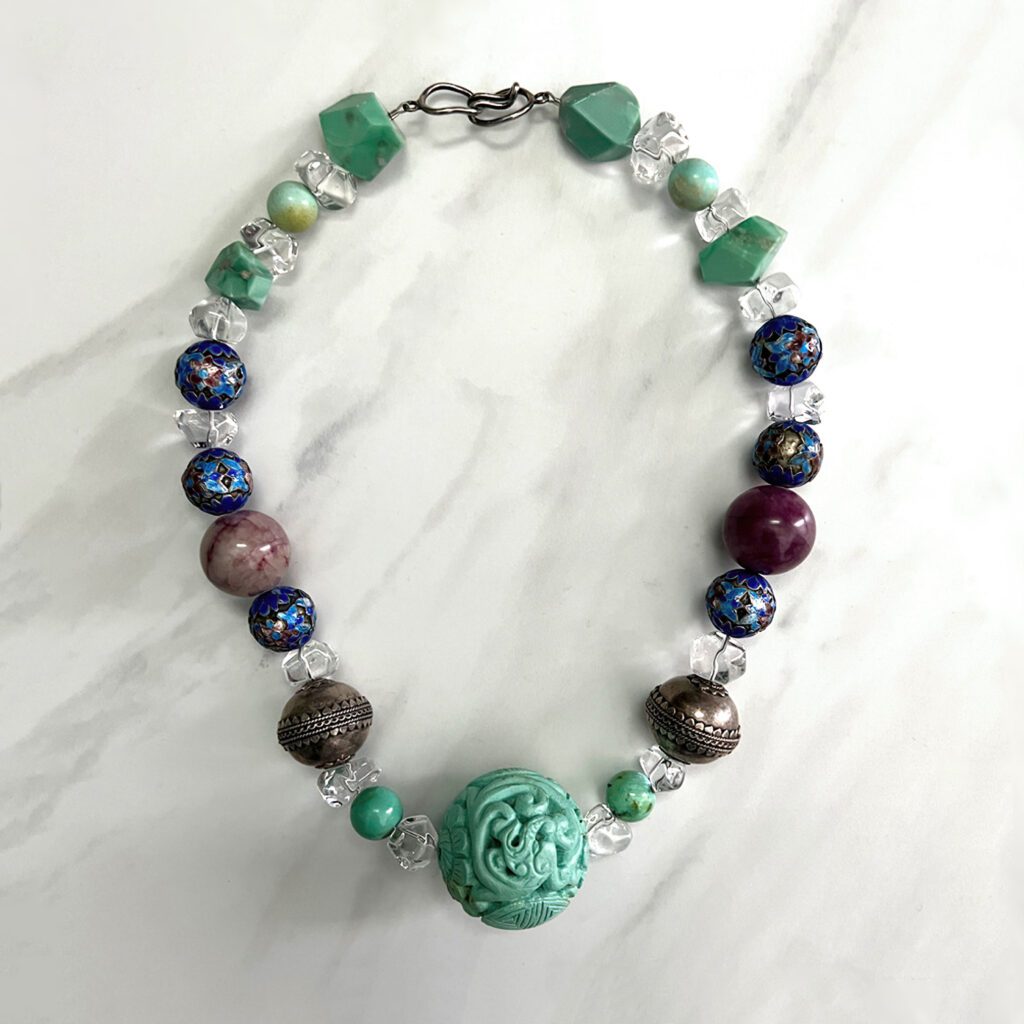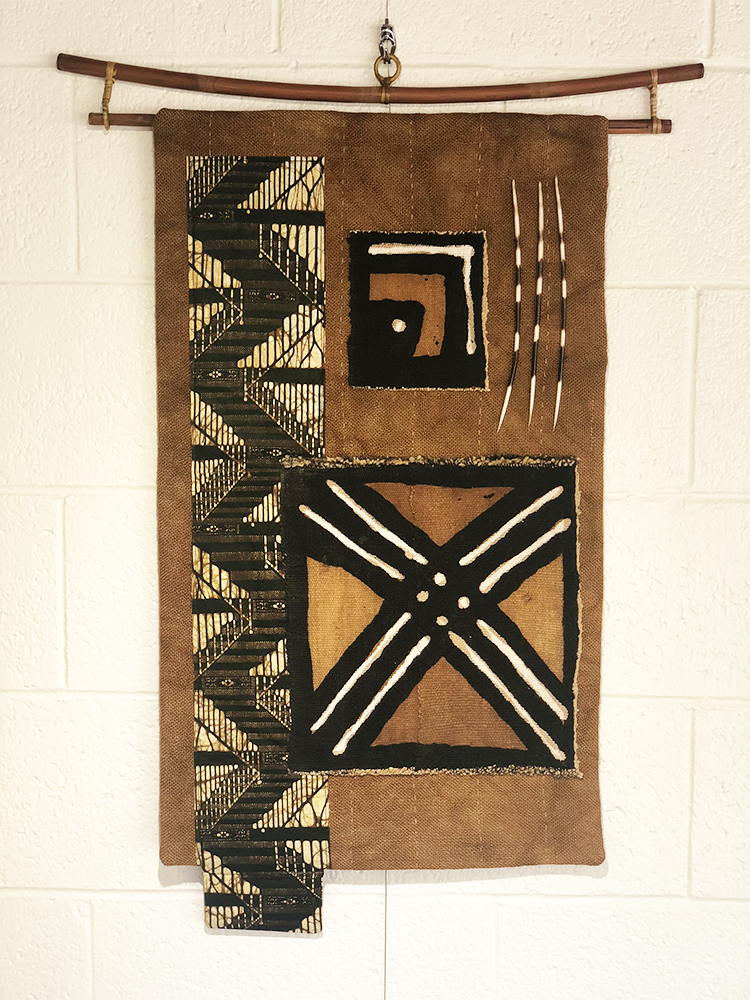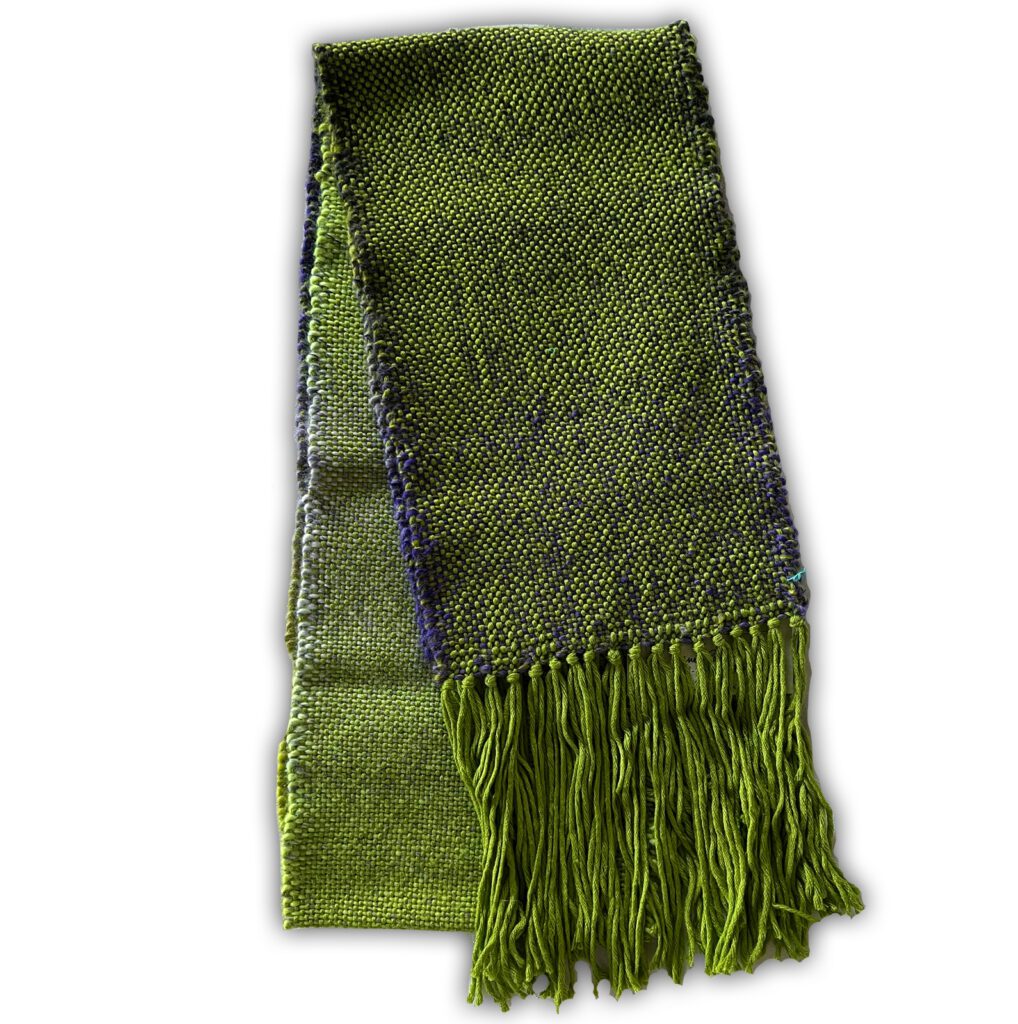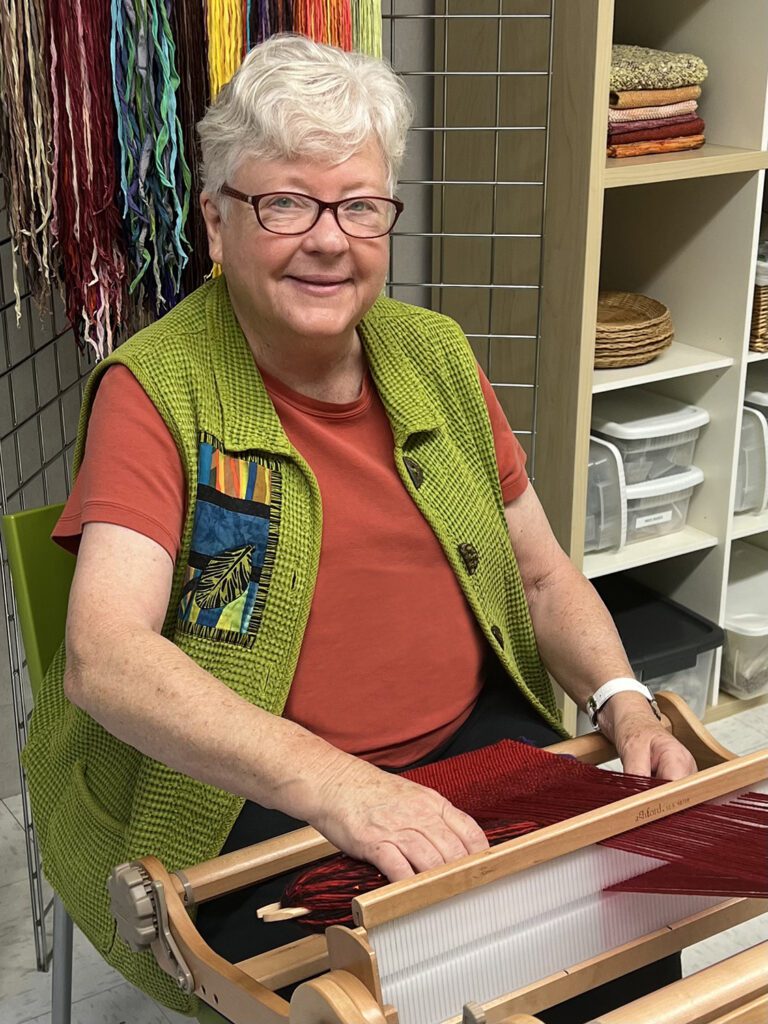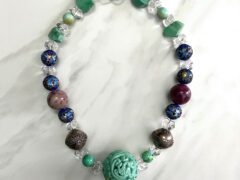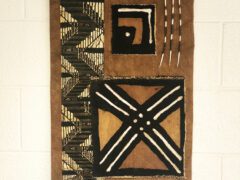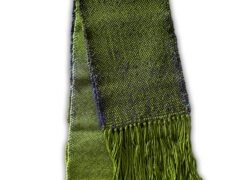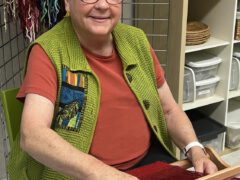 Embroidery Stitches, use of fabric confetti, fiber scarves
Open by Appointment Year-Round
Yes
I create jewelry, from beads and specialty pieces, hand-woven scarves and textile hangings.
The inspiration for my art comes from my travels. Natural elements, antiquities, unique beads and fibers are combined to create my different pieces.
Jewelry: Designed using beads of various kinds and specialty pieces. My process is to purchase bits and pieces and assemble them in necklaces, bracelets and earrings. I use antique, ethnic and found pieces as center pieces with beads of the highest quality. Some of the type of beads I use are pearls, coral, glass (Venetian, lamp work), stones, bone, amber, etc.
Fabric Art Wall Hangings: Combine natural, cultural and historical elements into a mixed media wall hanging.
Woven scarves: Created with wool with a some acrylic. The yarn I chose for the soft texture and color combinations. I try to come up with unusual but complimentary color combinations. This is a relatively new venture for me. I plan to learn to weave more complicated patterns as well as table runners, kitchen cloths and place mats.
Additionally, I sell embellishments to art quilters and people who make wearable art so would plan on having these items available for sale. I also use embellishments in my art wall hangings and embroidery work.