Artist

FIRST Weekend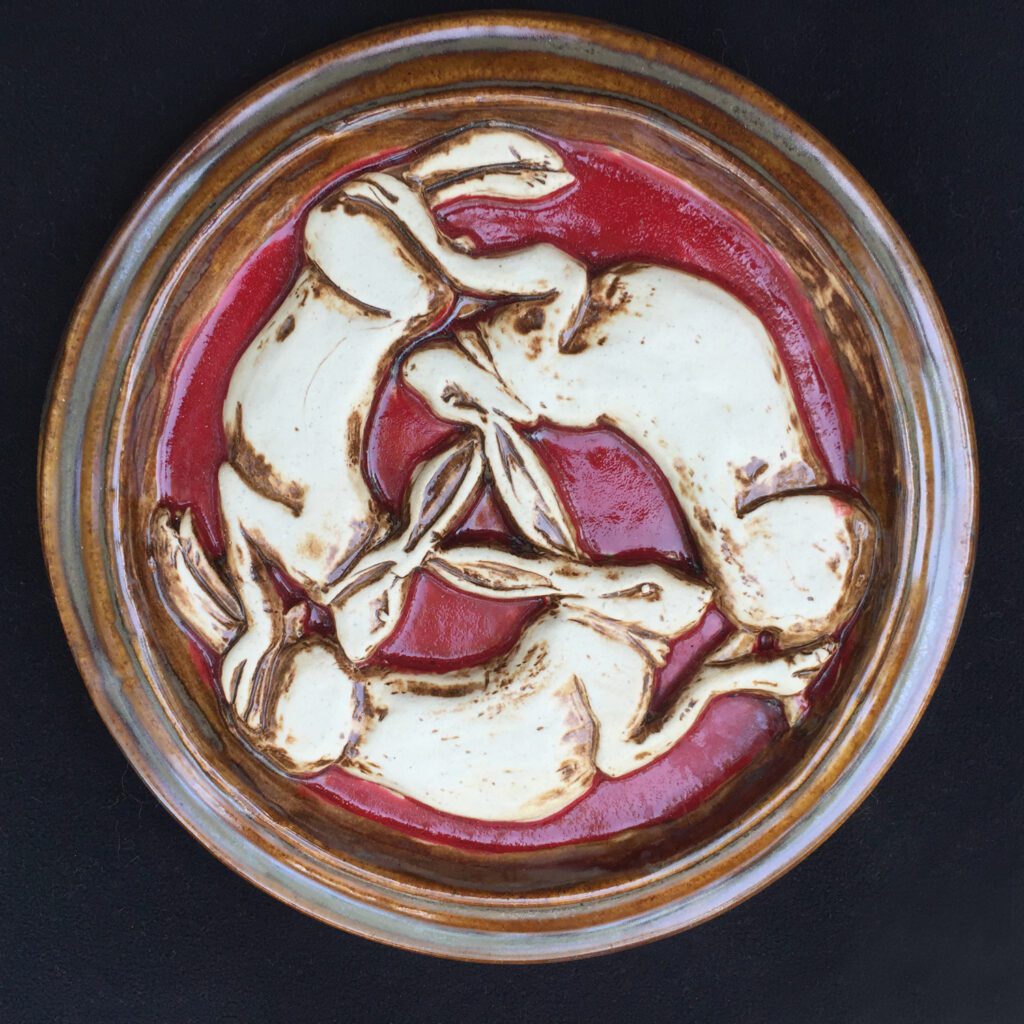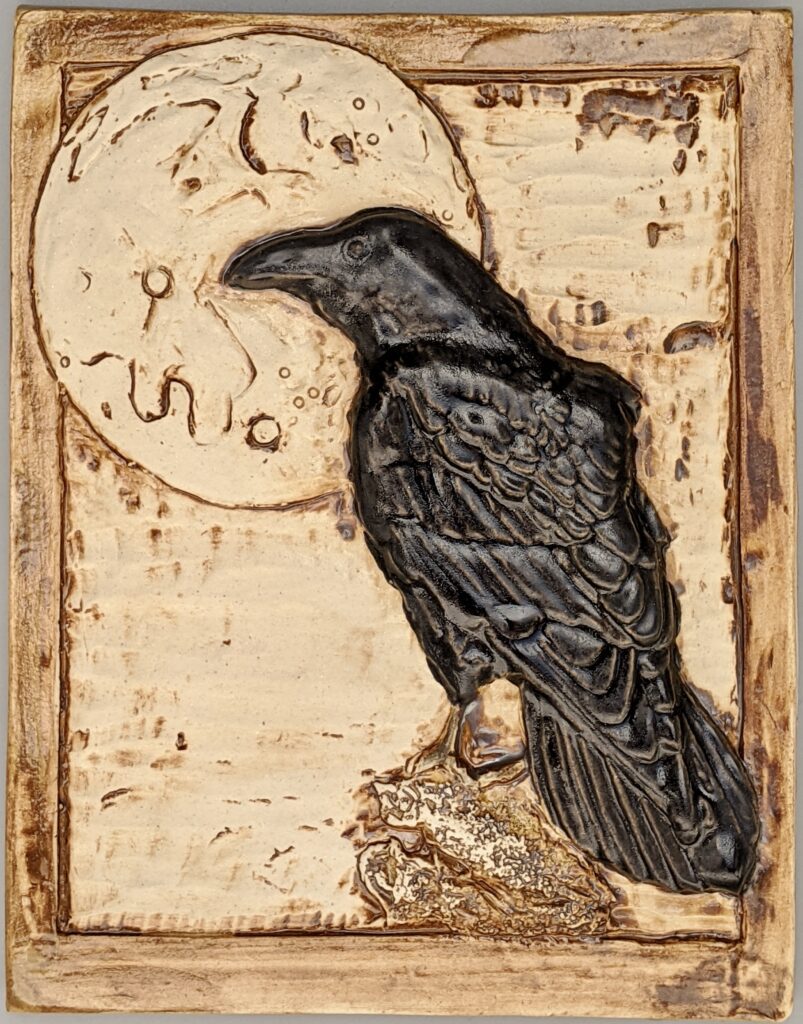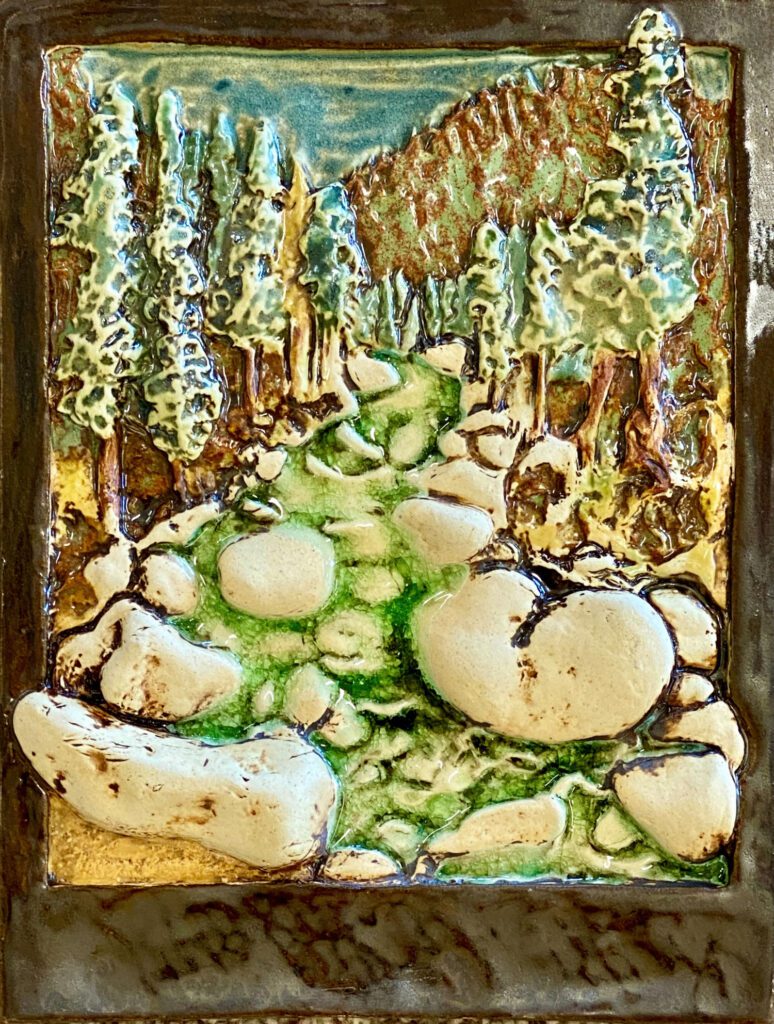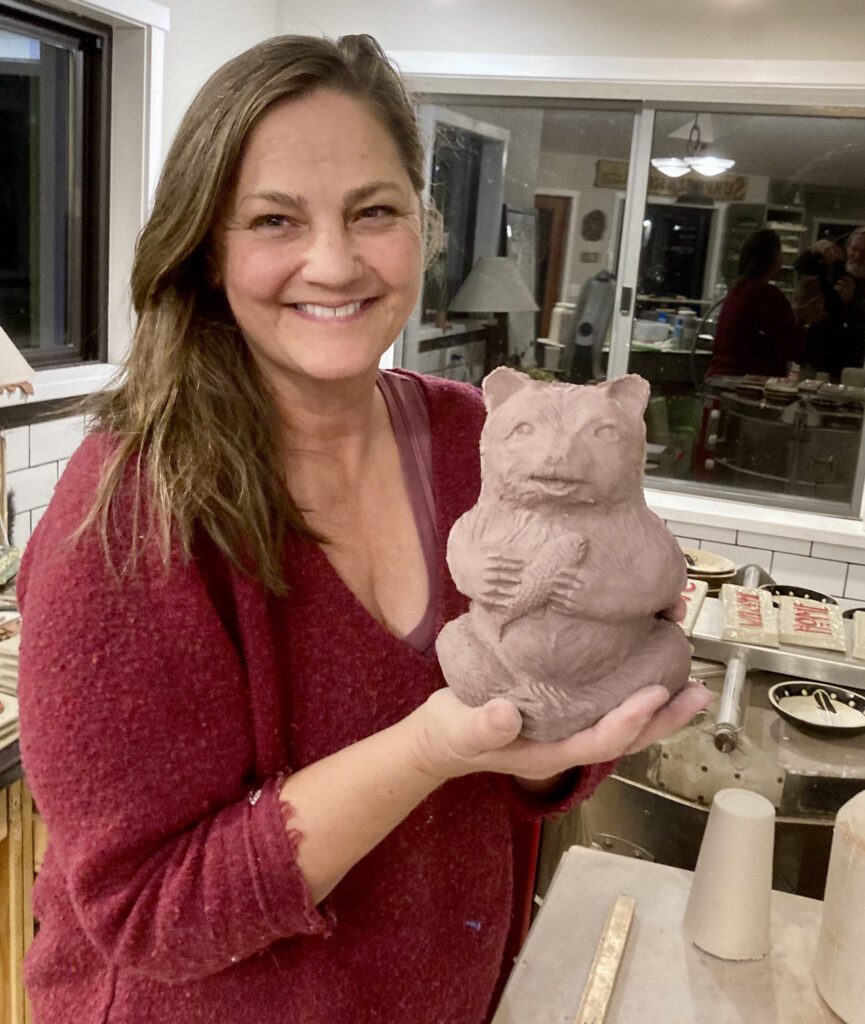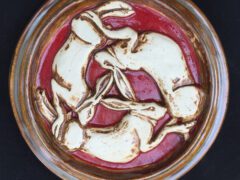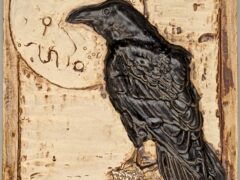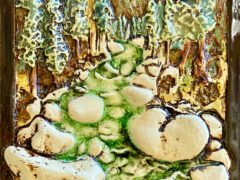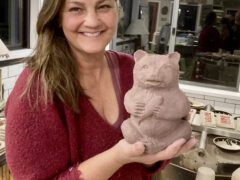 Handbuilt Ceramic Tile and Sculpture
As a child I lived in the California redwood forest, where I spent many solitary hours playing on the soft forest floor beneath those beautiful giants. I took delight in the texture of the redwood bark, the unfurling fern fronds, the cool dampness of the moss, and the company of the jays and banana slugs. La Honda Creek flowed past our home and brought an endless variety of formed and shaped earth and wood. These early forest impressions continue to strongly influence my tile design.
When I was older I lived in San Francisco, where I fell in love with the architectural ceramic works that adorn many of what were to become my favorite buildings. It was when I saw the influence of nature in the design of these classic ceramic works that I knew that I wanted to make tiles.
I began studying the works of an early California innovator in tile, Ernest Batchelder, and the designers at Malibu Pottery, Cal Art and Claycraft among others. I also became interested in the philosophy of English designer William Morris and his followers.
My first high fired ceramic tiles, a series of forest animals, were made in 1979. My tiles are now, as they were then, completely hand-made. I begin with an idea, and then carve the image. I make a plaster mold, press the clay into the mold, and wait for the tile to dry. It is then hand-trimmed, glazed, and fired at over 2100 degrees, making it able to withstand extreme weather exposure.
I now live in a black oak forest in the Sierra Foothills and continue to be inspired by my surroundings.
My work today includes decorative art tile, custom-made architectural tile and sculptural pieces. I continue to draw inspiration from the infinitely changing themes of nature, and from the integrity and vision of the early twentieth century pioneers of tile-making.
Please contact by phone 530.957.1058 or through the following addresses
Facebook: https://www.facebook.com/CarolRobinCrockett website:https://crockett-tiles.com