Artist

BOTH Weekends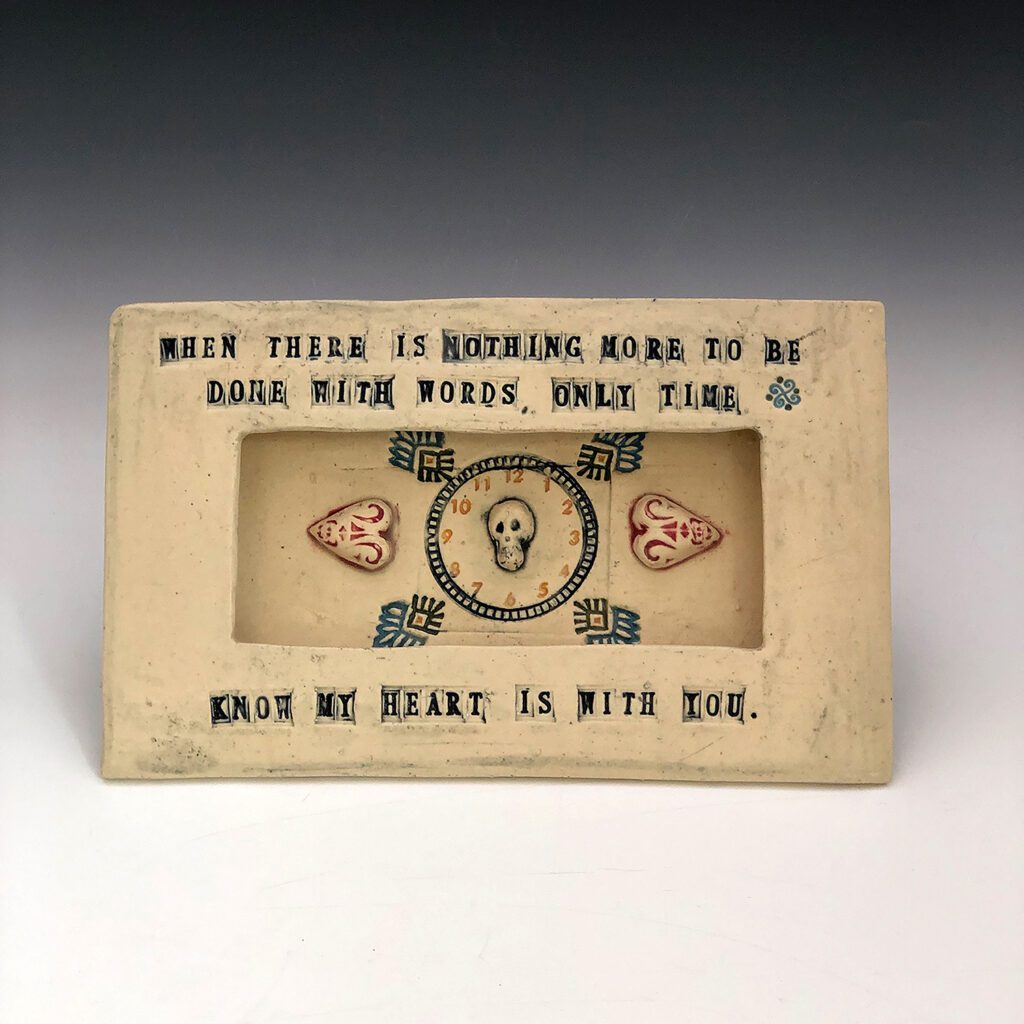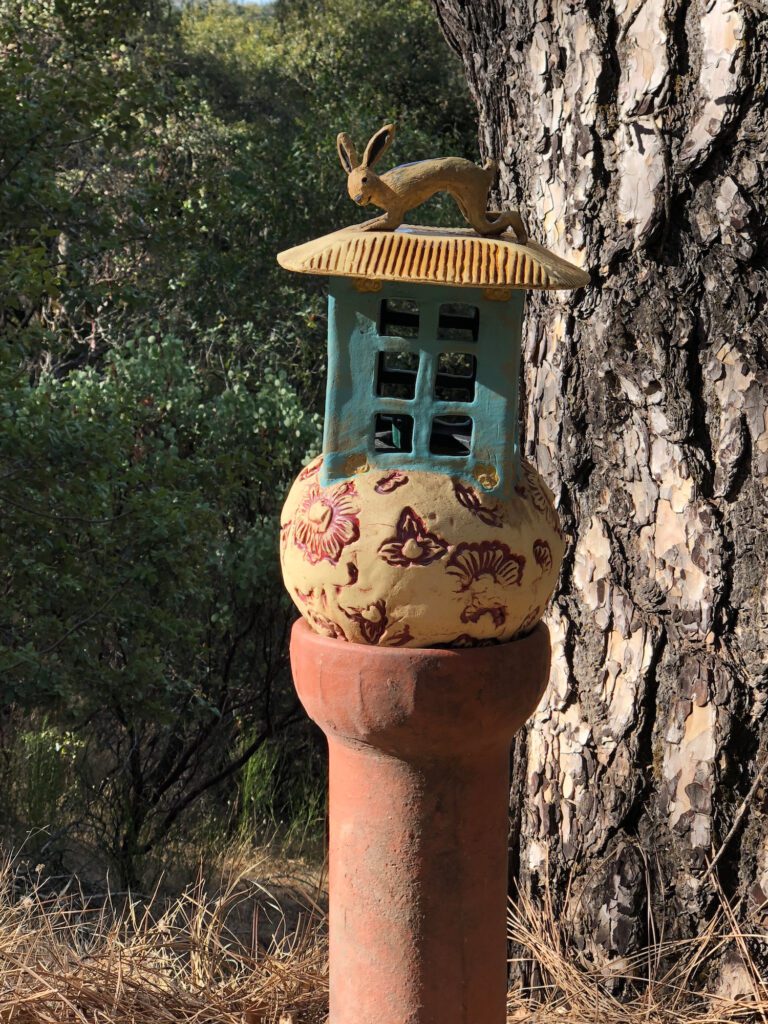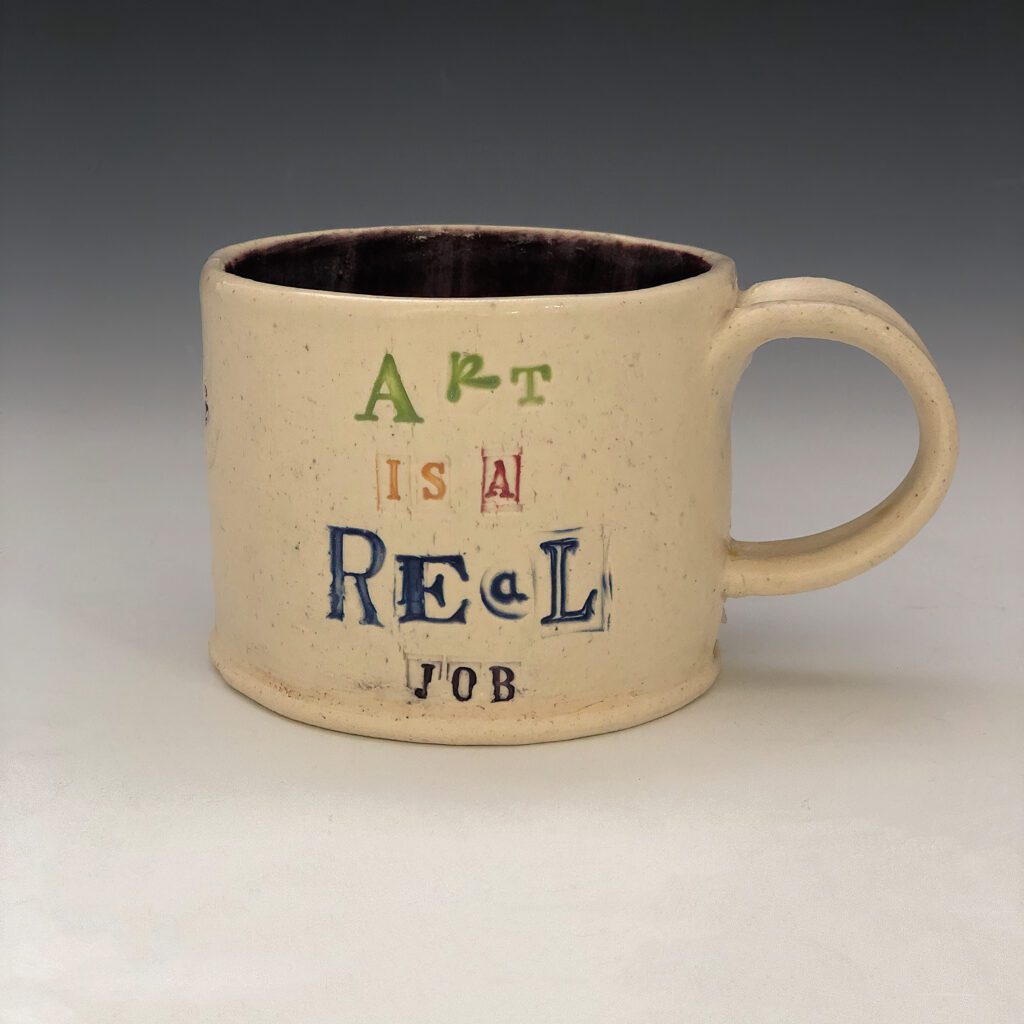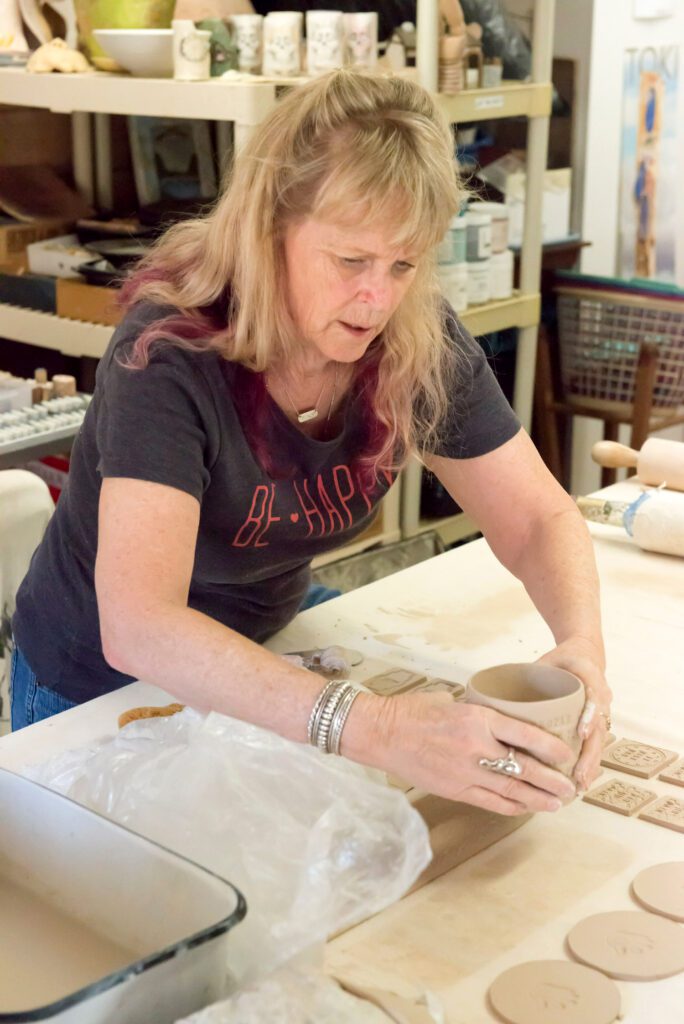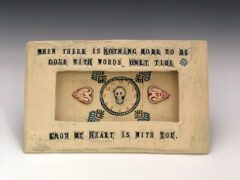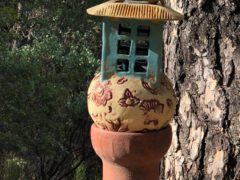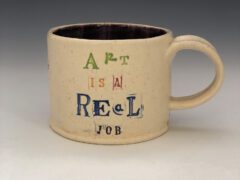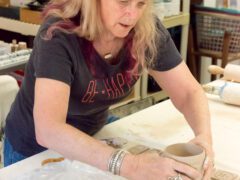 Open by Appointment Year-Round
Yes
I am a clay girl. A maker.
I have been working with clay since the 1970s and am still finding new things to try.
Over the years I have made sculptural "visual puns," studied throwing in Tuscarora, NV, constructed multicultural dioramas for the Crocker Art Museum as a resident artist, created handmade tile work inspired by Japanese hanging scrolls, dabbled with mosaics. and taught handbuilding to all ages.
My current work is primarily handbuilt functional ware. The clay is textured and stamped with observational, motivational, and irreverant sassy quotes. Sometimes I know who the author is: Ralph Waldo Emerson, Thomas Paine, Elizabeth Taylor, Brene Brown, me, and sometimes not. My aim is to connect with our common shared experiences and start conversations. This work can go in the microwave and dishwasher. (It needs to be practical as well as beautiful.)
In the last few years I have returned to sculptural work and even thrown a bit!
Keeping my hands "dirty" keeps my heart happy and my spirit grounded.
​
On the web at: bacclayworks.com
Facebook- https://www.facebook.com/BACClayWorks
Instagram- https://www.instagram.com/bacclayworks/
YouTube- https://www.youtube.com/watch?v=EYDljhegpzs&t=21s